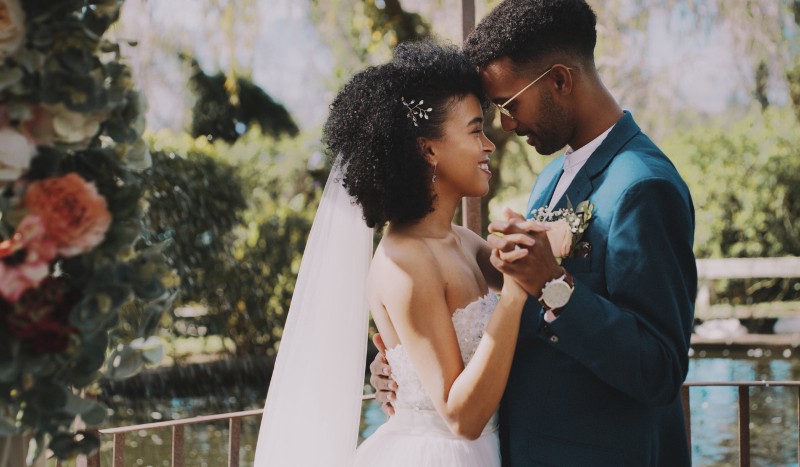 As time goes on, you and your romantic partner may decide that you want to live together. It can be an exciting time for both people in the relationship, but it does come with additional challenges. As you take this important step forward together, it's important to communicate honestly about what your expectations are.
Before you move in together, it can be helpful to make a game plan. It's important for you and your partner to decide on what you want your household to look like. Do you want to be as environmentally friendly as possible? What are your deal breakers as a couple? What kinds of aesthetic suits the two of you the best? It's also good to talk about noise levels, how often you want to invite others in your home and if either of you are hoping to get pets.
If you and your partner are experiencing new stress after moving in together, counseling can help. Your home is a space for both of you to enjoy, and it's important that everyone feels like their desires are being respected. It's common for one partner in a relationship to take on many of the responsibilities in the home, but partnerships are about mutual responsibility. Keeping open communication as you transition to living together can be incredibly beneficial.
This article will focus on the circumstances of being in a monogamous partnership and living together. For more information on monogamy, and what it looks like to be in a monogamous relationship, check out these articles from BetterHelp. There are certain boundaries that should be in place in a monogamous relationship, and being on the same page emotionally can help make your living situation even more comfortable.
Why Living Together Changes Things
Though the thought of coming home to your partner every night can be extremely exciting, it's also important to acknowledge that it can cause some shifts in the dynamics of the relationship. You're going to see each other passively more often, such as when you're running out of the door or brushing your teeth. Many people are able to present their home life in a specific way when they're not living together, but living with someone will show both of your habits front and center.
By setting expectations ahead of time, you can avoid any uncomfortable surprises. Sometimes these conversations can feel awkward, but they can prevent any unwelcome stress and tension. Decide on your responsibilities in the household, and make a point of showing appreciation for each other. Though you want to feel comfortable to be yourself when you're at home, your partner deserves the same. Making compromises, and continuing to adjust to both of your individual needs can help stop resentment from developing.
One of the main reasons experts recommend that they live with their partner before getting married is that living with your partner will show you how they behave in their home. It can also highlight ways that you communicate when you're around each other on a more consistent basis. Keep a close eye on how you feel at home in the months following your move-in.
Continue To Make Quality Time A Priority
Many couples go through periods of time where they feel like their relationship has lost passion after moving in together. This often occurs because quality time falls to the wayside, and couples don't continue to date. Though being comfortable on the couch is an amazing way to feel intimate with your partner, making an effort to seek out experiences outside the home can help you and your partner bond on a more intimate level.
It's also important for you and your partner to lean on each other when it's needed. There may be times when your partner is going through a more stressful time in your life, and it could be helpful to take on a little extra at home if you're able to. You may also want to find ways to connect as a couple, even if it's only for short periods at a time. Offering to give your partner a little back rub, and continuing to give them words of affirmation can help you maintain your bond when life gets a little hectic.
Couples who dedicate time to be present with one another often find that they're able to make the transition to living together more seamlessly. This means putting phones down, listening to each other's thoughts and feelings, and making space for emotional intimacy. Some couples find that establishing specific routines, such as a weekly date night, can help keep the love alive in the relationship.
Adapt As You Go
Even if you communicate effectively before you live with your partner, there is the possibility you'll need to adapt as time goes on. The layout or atmosphere in your space might work for a period of time, and as you change, they may need to change too. Before making adjustments, make sure to agree on what will work for you as a couple.
Moving in with your partner is a healthy and thrilling time in your life, and it doesn't have to be difficult. By working as a team, you can create a home that's comfortable and warm for both of you. With a little patience, communication and honesty, your new home can be a space that you both feel proud of.
Marie Miguel Biography
Marie Miguel has been a writing and research expert for nearly a decade, covering a variety of health- related topics. Currently, she is contributing to the expansion and growth of a free online mental health resource with BetterHelp.com. With an interest and dedication to addressing stigmas associated with mental health, she continues to specifically target subjects related to anxiety and depression.