Do you think that mental illness is something to be ashamed of? Not really! It is only a medical condition just like diabetes or a high blood pressure. The reality is that most people who have a mental health issue do not want to discuss it. Mental illness is a health condition that has an impact on an individual's thinking, mood or behavior. Examples include depression, bipolar disorder, anxiety and schizophrenia.
Do you know that mental illness is quite common in the United States? Nearly one in five – almost 19% – of US adults have some kind of mental illness. Surprisingly, the problem is that nearly 60% of adults in the US who are suffering from a mental illness do not talk about it or seek treatment. Can you guess the main reason for this? It is the high cost of mental health treatment in the US.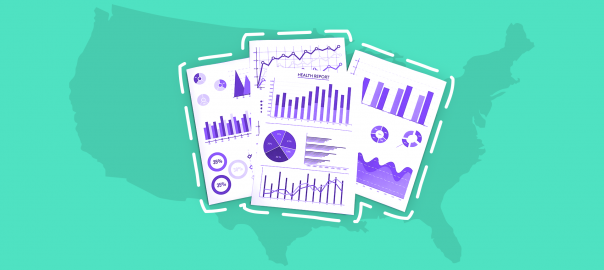 The complete cost of mental illness can add up quickly. Below is a detailed description of the cost of therapy and medication in the US.
Medication
Mental illnesses come in various forms. Some are mild and interfere only a little with daily life, such as certain abnormal fears. Others such as depression, bipolar disorder, and schizophrenia need a psychiatrist for the provision of both medication and therapy. The need for treatment considers various factors including the severity of the symptoms, the extent to which the symptoms cause distress and how much of an effect they have on daily living along with the risks and benefits of the treatment.
The treatment of mental health also depends on an individual plan developed in coordination with the mental health practitioners and the individual or their family members. Mostly it includes psychotherapy or talking therapy, medication and other treatments. In most cases, a combination of therapy and medication has the best clinical results.
How does the cost of mental health treatment add up? Prescription drugs, outpatient treatment and residential treatment make up the majority of costs when treating a mental health patient. Prescription medications are necessary in acute cases of mental illness, especially depression and obsessive-compulsive disorder. Depending on the type of illness, medication alone can cost up to $15 – $100 a month irrespective of the insurance. However, the good part is that there are several medications available to treat one specific mental disorder. Due to this, you can always evaluate the cost of any prescriptions before deciding which treatment is correct for you.
You can also focus on the other factors involved when seeking to predict your actual price of medication in treating mental illness.
• Type of drug prescribed
• Exact dosage to be taken
• Your insurance coverage
• Whether you take a brand or generic drug
• You take more than one medication or not
Therapy
The treatment of a medical illness always involves psychotherapy sessions with a psychiatrist. You may need either short-term sessions for several weeks or long-term sessions for several years, depending on the severity of your mental health issues. Are you wondering how much a psychiatrist costs? Each therapy session can cost around $75 -$100 per hour. However, the cost of therapy per session ranges and is dependent on several factors –
• Highly trained and experienced therapists are likely to charge more.
• Therapists located in large metropolitan areas or regions with a high cost of living will charge more.
• Having insurance coverage will allow you to pay less for the sessions.
• Therapy tends to get expensive when the therapist is an expert in treating unusual or challenging health conditions.
• Well-known therapists who are in demand will charge more.
Are there ways to reduce the cost of therapy? Yes, there are. If you have health insurance, don't hesitate to contact your provider and make a list of in-network therapists. Do you doubt whether the therapist does not take insurance to protect your privacy? In that case, you can still request a detailed receipt from the therapist and submit it to your insurance company for suitable reimbursement. You can always talk to your therapist regarding your financial condition. Many of them can deliver therapy on a sliding scale based on your income. Once in a while, you can choose virtual therapy sessions as well, which are quite affordable.
Residential Treatment
Acute cases of mental illness require hospitalization and intensive care. Under this, partial hospitalization or a 30-day residential treatment can cost an average of $10,000 – $15,000. Most of the hospitalization programs, both partial and residential, accept private insurance, but some amount is always deductible that has to be paid out of your own pocket. The state and federal health programs for mental illness are mostly subsidized but you need to meet their criteria. However, the presence of a long waiting list to avail for the treatment programs makes matters worse.
Final Words
Treating any mental ailment is necessary to improve your health and overall quality of life. Your doctor can recommend a combination of therapies, medication, diet and lifestyle changes to help you manage your mental health condition. No doubt that the treatments available are expensive but they are also essential over both the short- and long-term. Opt for ways that you can make the treatment affordable to better improve your well-being!