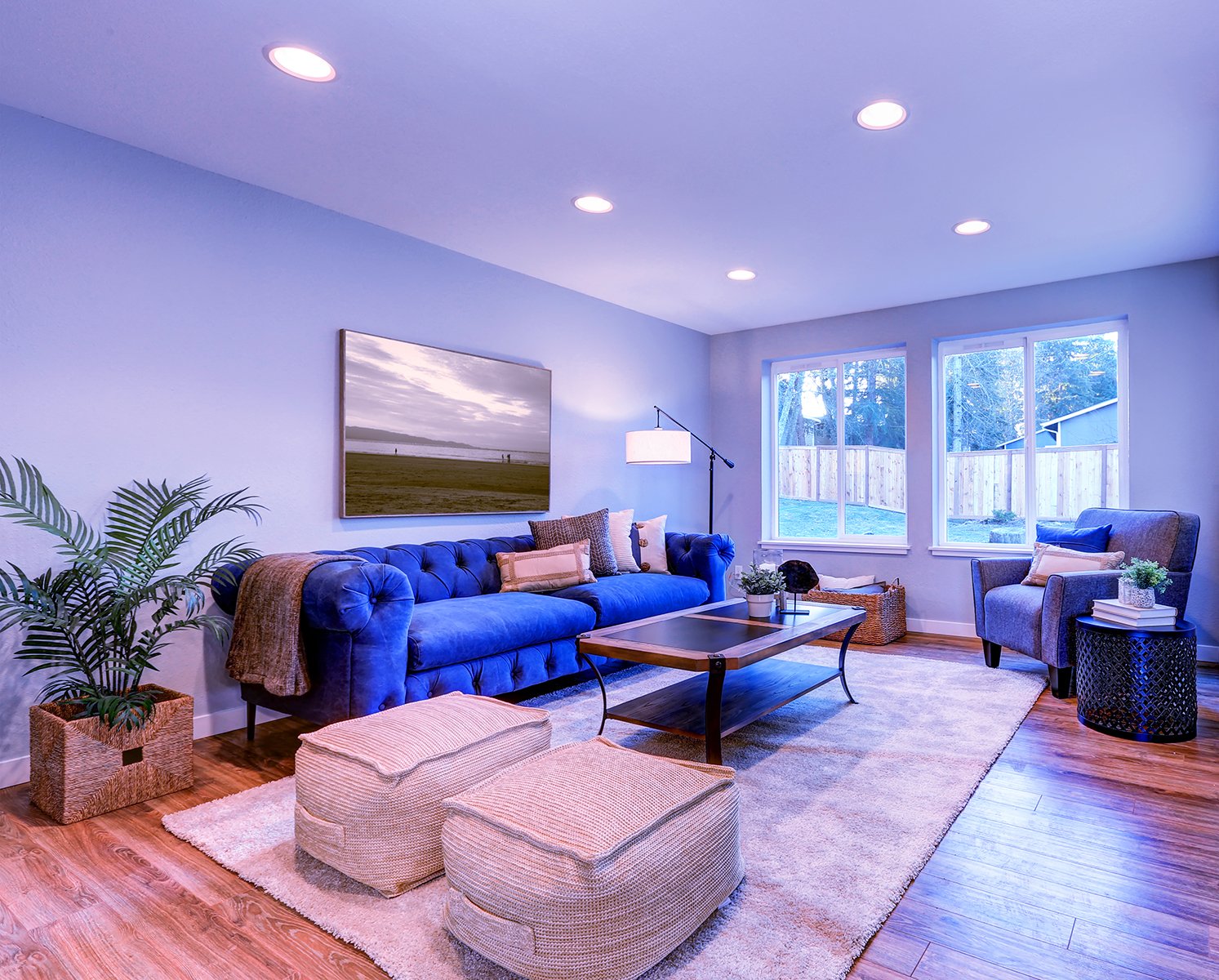 Can lights. Pot lights. Spotlights.
You name it; recessed lights tend to be as versatile as it gets to enhance the style statement of any interior, including your home.
When the goal is to remodel your home, consider recessed lights your best bet.
Despite being known for their functional features, they're incredibly versatile with their ever so integrative design features, making them a perfect choice for all kinds of lighting techniques.
LED recessed lighting is substantial for accent lighting, task lighting or general lighting in homes. These lights usually go in ceilings like every other light fixture, except they recess into the ceiling and the real show is the light tricks they offer.
Recessed lights allow downlighting, wall lighting, highlighting, and even uplighting as they can recess not only in ceilings but also in walls and floors.
Available in appealing designs, both modern and vintage, they can change the entire house's feel with a few flicks of switches.
Recessed lighting is not just confined to the living room ceilings; they can be practically used anywhere around the house, including corridors and entrances. They are available with various trim designs, which does the magic and allows strategic layering of the light.
Recessed lighting for living rooms
Led pot lights for living rooms works well when layered with other light fixtures and pendants, chandeliers or sconces. When opting for these fixtures, a proper lighting layout is essential.
Recessed lights are strategically installed based on the size of the room and the design of the ceiling. For example, a smaller space can work with fewer recessed light fixtures, while in a larger place, they are layered with other light fixtures. LED pot lights are available in various temperatures ranging from cool white to warm yellow, which allows setting the room's feel.
Several trim options like wall washing, pin-hole, and eyeball trim allow layering the light according to the room's layout by highlighting, spotlighting the room's unique features.
Recessed lights for kitchen
Recessed lighting is known to make the room appear brighter and more extensive. In kitchens, a task-oriented area, recessed lights can be placed above countertops, under cabinets and in the ceiling for ambient and task lighting.
These fixtures are rated safe and have specific trims, which allows the light fixture to withstand heat and moisture.
Mostly baffle, reflector, and gumball trims are preferable in task-oriented spaces, requiring general lighting.
Recessed lights for bedrooms
Bedrooms require ambient and soft lighting setup to create a relaxing environment. Recessed lights have various trim options that cast soft glare-free light. They have safety ratings for installation in new or remodelled ceilings. The design options are vast, majorly decorative for homes. Additionally, recessed lights have frames that allow the light to flush with the ceiling and complement its colour and, alternatively, the walls' colour.
Recessed lights for corridors, pathways
Corridors are usually narrow or confined spaces, where pot lights can recess in either the ceiling or walls of the corridor based on design. Placing them above or below strategically allows both downlighting or up-lighting in a stylish way. These places require more overhead spaces, so it does not appear congested or cluttered.
Outdoors, like pathways leading to the garden or poolside, can be lined with recessed light fixtures; they are small, compact and barely take up any extra space.
Conclusion:
Overall, the functional features of led pot lights make them comparatively efficient and aesthetically appealing to be incorporated as decorative light fixtures.
LED recessed lights are commonly known as pot lights in Canada because they have pot-like housing, which houses all the other parts of the light fixture. They are easy to install and maintain, which reduces the subsequent cost of frequent replacement. These fixtures are compact and make the feel of your place go from arid to warm and comfortable in a minimalistic way.