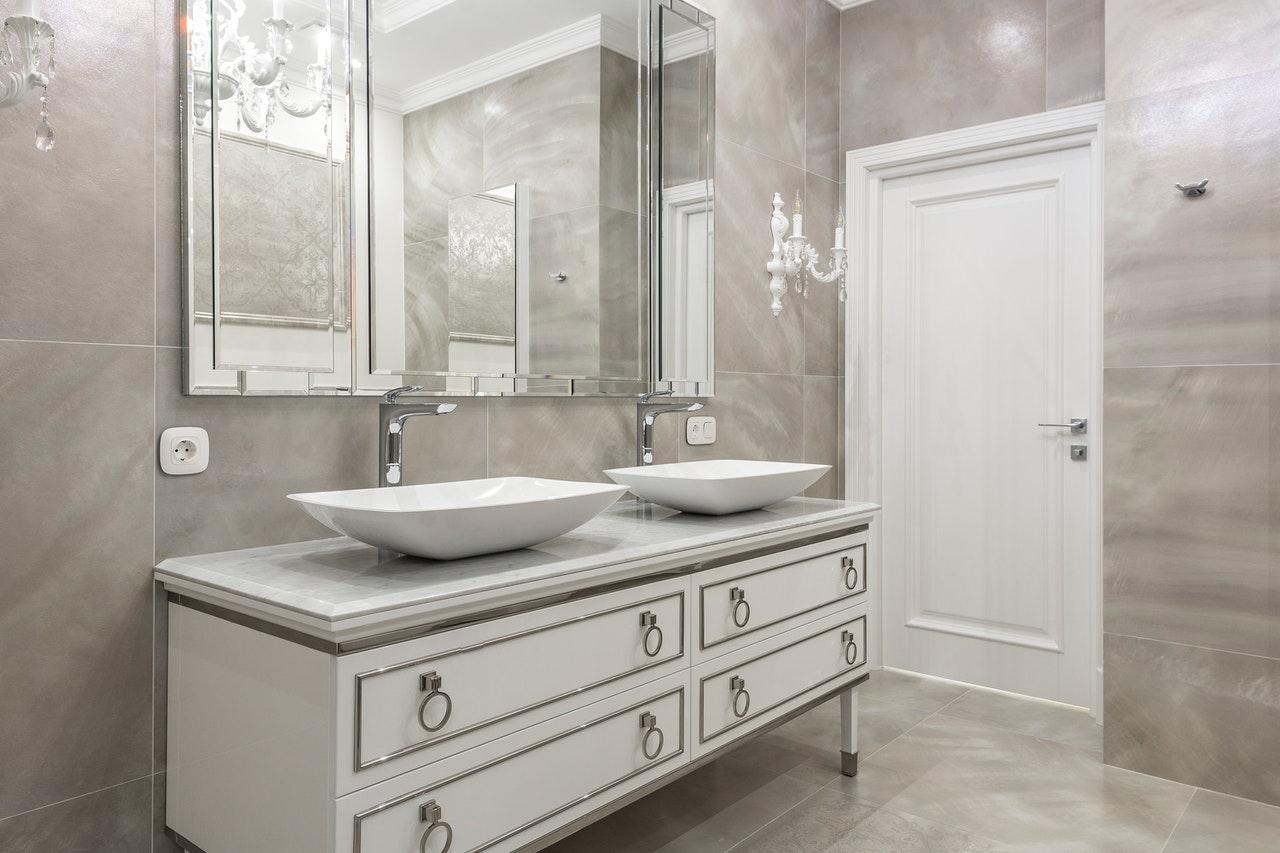 As bathrooms are one of the most important rooms to upgrade in the house, being the ones that can add the most value, renovating them on a budget can create a massive difference to what your home is worth in the end.
However, these renovations can be quite an expensive endeavor, but this doesn't mean there aren't some clever and comparatively easy ways to update your bathroom without breaking the bank.
Using these expert tips, you'll be able to upgrade your bathroom on a tight budget and be very pleased with the end results.
Make a Solid Plan
No project should even start without having a solid plan and budget in place first. This is essential for any successful home renovation project. Not only does it give everyone clear guidelines to follow, but it also offers you a better understanding of the overall costs.
Some projects do go over budget due to unpredicted circumstances, with a solid budget plan at the start, you will be able to easily keep track of all of the costs, even if there are certain areas that overstep your budget. However, without such a plan, things can easily get out of hand, your bank funds dry out and the project often doesn't get fully realized, making it a source of constant frustration and dissatisfaction.
Don't Move the Plumbing
One of the most expensive aspects of a bathroom renovation is the labor, so if your bathroom project is labor-intensive, be aware that it will increase the final cost.
To keep the costs at a minimum, leave all the existing plumbing and pipework in place. The moment you decide to move the location of showers, sinks and toilets, the price goes up as plumbing needs to be redone as well to accommodate these changes.
The cheaper and more practical option would be to just make a few updates by purchasing new elements and fitting them in the same spot as the previous ones and then adding new details around the bathroom such as the vanity hardware, tapware, lighting, re-painting the walls and changing the countertops.
Opt for Lower-Cost Lookalike Materials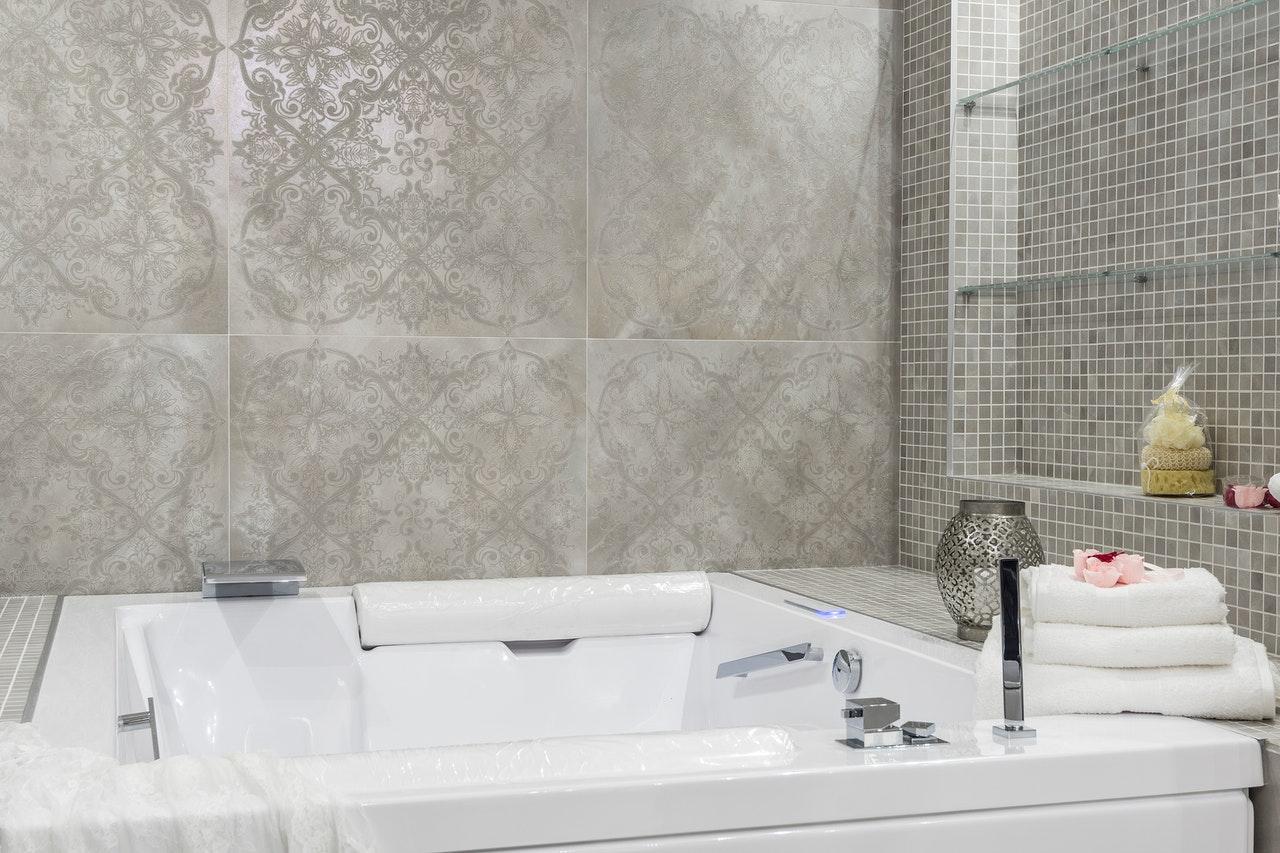 The best option for saving money is to keep and refurbish the existing materials. But if you yearn to change these, there are inexpensive alternatives that look amazingly similar to the real thing. For instance, instead of real wood flooring, opt for luxury vinyl flooring. With today's innovative products ranging from laminate and quartz countertops to faux stone ceramic and porcelain tiles, you can redesign your bathroom to mimic the look of authentic stone, marble and travertine.
Install Your Own Free-Standing Tub
For a truly amazing bathroom, you'll need at least one striking detail, and one of the most popular additions these days is a freestanding stone tub. With savings in other areas, this is something you'll be able to afford, but only if you make a feasible plan to install it yourself. Plumbers tend to charge huge sums of money for their work, but if you manage to do it all by yourself, you'll be saving quite a few bucks as well.
A freestanding tub installation involves just a few waterline hookups with the main challenge being physically moving it into place. For that, you might need to enlist the help of a few of your strongest friends. Stone baths are very trendy today and with their sleek minimalistic design, they easily blend in with practically any bathroom style.
Go Green with Upgrades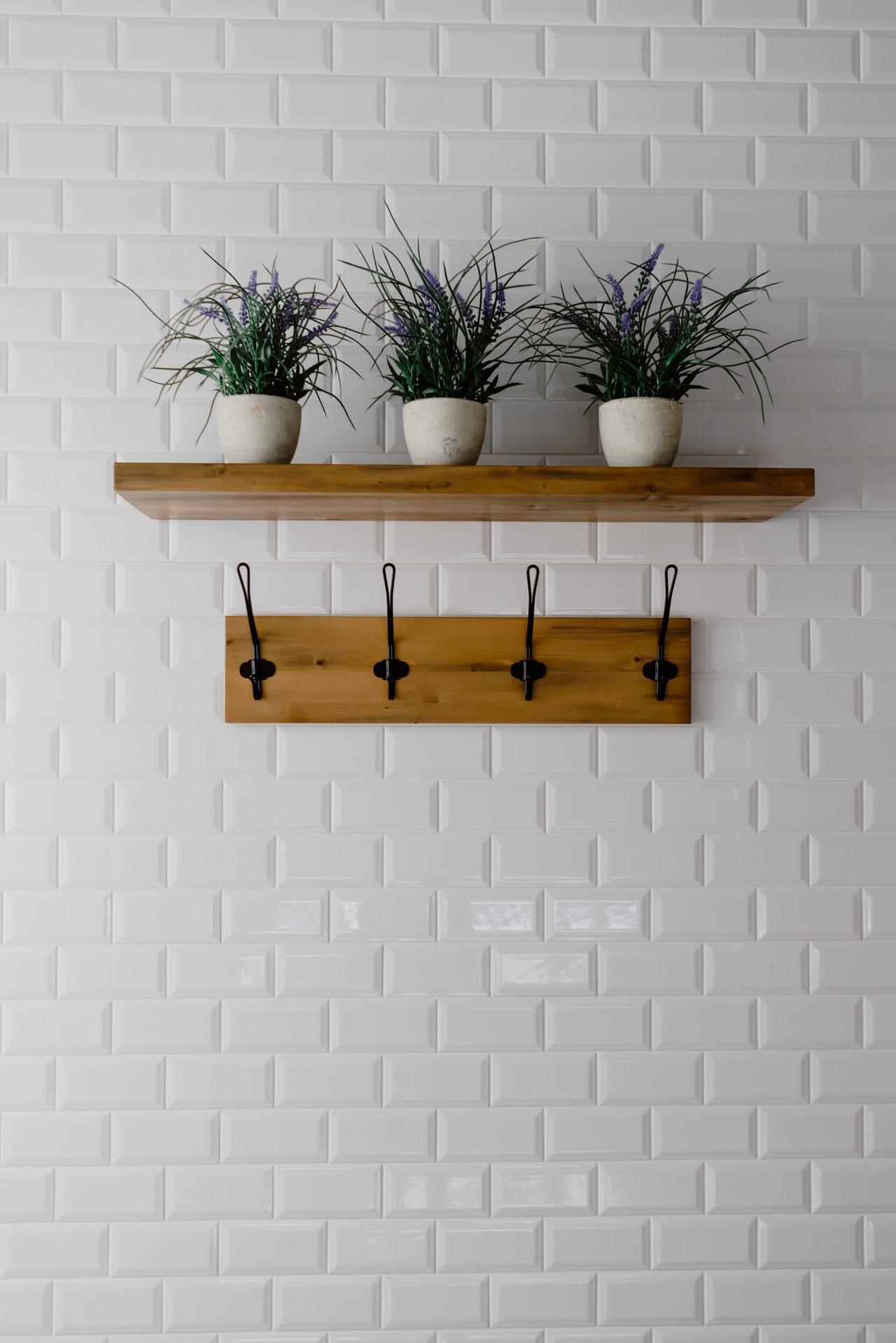 When updating your bathroom, don't forget the green updates that will help you implement designs with the environment in mind. Low-flow sinks, toilets and showerheads help you conserve water, but at the same time, they save you money. On the plus side, these water-saving faucets and showerheads typically cost the same, sometimes even less than traditional ones meaning you won't have to spend money to save it this time.
Another environmentally-friendly option is buying used items or repurposing materials. You can search sites for upcycled upgrades, but you can also find tips and ideas to make it a DIY project. For example, mason jars can be easily turned into soap dispensers and cool, vintage tin cans when attached to a 2-foot piece of old plank and then fastened onto a wall can act as super cool storage for bathroom necessities like toothbrushes, toothpaste, combs, and brushes. You can even use one as a vase for fresh flowers! You can also add some plants that will look great but also improve the air quality in your bathroom.
Don't forget simple details such as vintage light fixtures, old pieces of barn wood for floating shelves, or a vintage mirror above the sink. Every time you opt for something old instead of something new, you're saving money and reducing your carbon footprint.
As with any home project, big or small, the first and most important step is to plan everything down to the last possible detail, as such avoiding any unnecessary surprises at the end. With the help of these tips when planning your bathroom renovation, you'll be able to find the right balance between your original conception and the realistic possibilities of your budget and remodeling costs.