With the summer comes plenty of fun in the sun; however, don't let the sizzle catch you off guard this season. There are plenty of things you can personally do to stay safe this summer, but what about your home? It turns out there are many options to get your house or apartment heat ready, so you can enjoy more and worry less. After all, that's what summer is all about.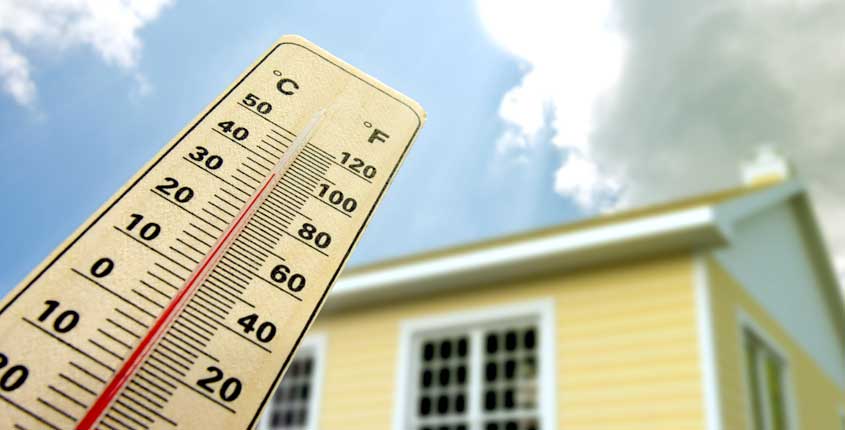 Check out how to prepare your home for the summer heat with some simple and easy to do solutions:
Improve the airflow
Most homes are built with a particular airflow that can help keep them cool during the hottest months of the year. However, not all are. If your house is one of the few that has poor airflow, then you can do one of several things. You could move, or you could make home renovations. A third alternative for those who have studied architecture programs is to build their own home. This way, you can have a home that is perfectly designed with an efficient airflow system, which allows you to open all the right windows to maintain a cool home. By taking a course such as this, you could even go as far as starting your own company and designing houses that provide better airflow for even more people.
Check and service your AC
This is a big tip to getting your home ready for the summer because when all else fails, turning on the air conditioner is the best choice.
What to do
Check, plus change/clean filters and vents
Do an efficiency test to make sure it works perfectly
Consider updating to a smart AC or thermostat to help save money and energy
Isolate to maximize efficiency
Don't bug out
Summer is full of life, all kinds of life, and in the heat of the moment, bugs come out to play. This can cause a bit of havoc in your space. It is easy to prepare for this, however:
Make your own natural bug repellent
Keep your home clean
Close doors, windows and vents whenever possible
Keep snacks and meals in a controlled area
When playing outside, you should also be mindful of coming into contact with more dangerous insects and take some time to learn what they are plus how to avoid them settling in your garden if you have one.
Change your fabrics
Different textiles are made to handle certain temperatures better. When it comes to summer, natural, breathable fabrics will work to keep you cool and happy. As the heat comes in, pack away your cozy items as well as other things you'll need to avoid to make room for the pieces that will complement and aid you in the summer.
Consider a color makeover
Painting is one of the most effective ways that you can prepare your home for the summer heat. It will help especially if you do it on the outside walls or the spaces that get a lot of sunlight and heat. Bright colors will help deflect the heat, keeping spaces cooler, and making the most of the light. There is a reason why summer colors tend to go toward the lighter shades. You can even turn it into one of the family summer projects to keep everyone busy.
Now you have some suggestions and time to prepare your home for the summer heat!