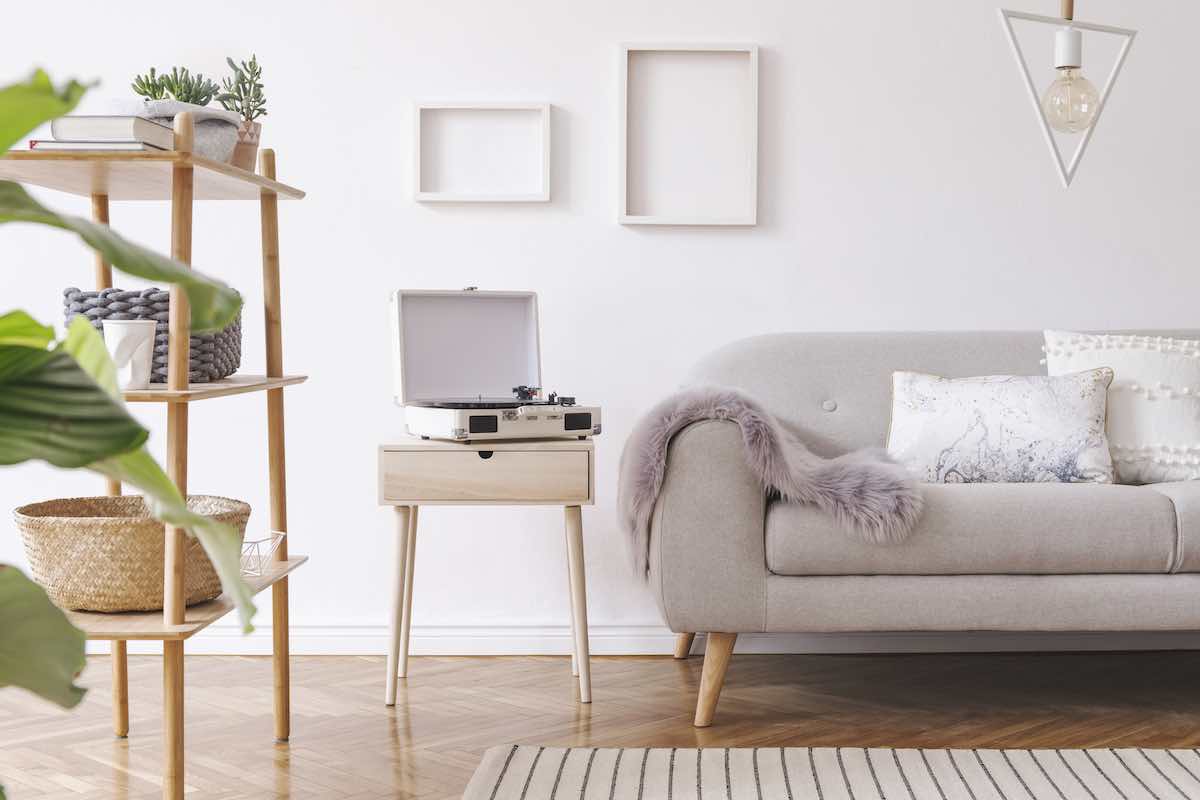 Did you know that the average house hunter makes up their mind about a property within the first 10 seconds? This is why first impressions and attention to detail are key to preparing a home for sale in the UK. In this essential guide, we break down the steps you should take in order to get your property in sought-after shape, and ensure it's safe and functional for potential buyers.
1. Upgrade & Repair
Your home's exterior is probably the most important thing to consider when preparing it for sale. Buyers may decide to drive past the house before arranging an in-person viewing, so it's essential the front of your home appears welcoming.
When it comes to adding superb appeal, ensure your garden is tidy, jet wash the driveway, de-weed the path, paint exterior window frames and consider revamping the front door to make the best possible first impression. As for inside, consider giving your walls a fresh coat of paint and be sure to repair anything that's broken.
2. Electrical Safety Certificates
Many overlook the importance of electrical safety when preparing a house for sale. You might arrange for structural surveys, but have you thought about the integrity of your electrical systems? Home Buyer's Electrical Reports can not only increase the appeal of your home, they can also bring peace of mind to sales negotiations.
Home Buyer's Electrical Reports go much further than other property surveys. They examine the full electrical installations within a building, revealing whether major electrical works are needed. Any issues identified during the inspection should be disclosed in the buying process, since repairs can cost new owners thousands of pounds. The cost of such work could even be taken off the asking price, or you could hire a professional to carry out the work before placing the property on the market. Contact us for a quote.
3. Declutter & Depersonalise
When someone steps inside your home, they'll want to be greeted by a light, bright and spacious interior that isn't overflowing with personal belongings. So, when it comes to how to prepare a home for sale in the UK, rid your rooms of clutter.
Full rooms and cluttered surfaces can make internal spaces look and feel cramped, while personal items can stop potential buyers from being able to visualise their own belongings in the property. Providing house hunters with a blank canvas will allow them to see themselves in the house, and start to picture where their furniture, photographs and favourite decorative items might go. Hide kids' toys, remove excessive family photos and make sure your shelves are neat and tidy.
4. Think About Light
Nobody is interested in buying a dark or dingy house, so when it comes to preparing your home for sale, be sure to think about light. Firstly, ensure your windows are thoroughly cleaned, open curtains and blinds fully and even consider changing up your window dressings if they're looking a little tired.
Then, try to arrange for viewings to take place during daylight hours. This way, your house will be light-filled and inviting, giving a fantastic first impression. Many house hunters will then want to return in the evening to ensure the area feels safe and there are no noisy neighbours, so be sure your front door has a decent exterior light. Entrance lighting can help you find the lock at night, but it can also set the stage for the rest of your home. Additionally, be sure to keep the house at a comfortable temperature, otherwise buyers may be deterred and make a speedy exit.
5. Be Neutral
You might be a fan of Barbie pink and electric blue, but your potential buyers might not be. So, when it comes to preparing your property to sell, think neutral. Don't impose your own personal tastes onto buyers by keeping your décor as clean and simple as possible.
This way, house hunters will be able to envisage their own furnishings in your rooms, and they'll even start to picture all the things they want to do to leave their mark on the place. Neutral colours also aid with brightness and maximise the impression of space, which can only be a good thing when you're trying to showcase your home in its best light. So, stick to off-white, soft greys and casual creams, but don't be afraid to add the odd pop of colour to enhance your interior spaces.