So, you've just bought your new home! Congratulations, this is a huge step, especially in 2020. It's a truly special thing when we find a place where we know we are going to feel happy and comfortable, and there are always those parts of the house that we want to keep exactly as they are. However, it's just as important to make sure that you feel like this is a space that you can make your own, where you can put your own stamp on it to turn it from a place where you live into what it actually is: your home.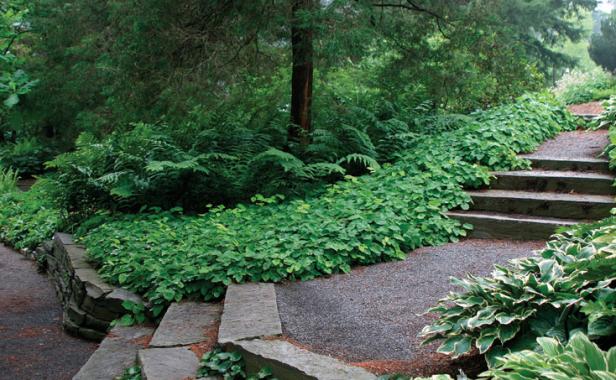 While you can busy yourself with endless projects inside the house from a new bathtub to installing an island in the kitchen, one of the most rewarding home improvement projects has got to be the yard. This is an area that you can truly shape to be your own, to own the ideas both big and small to turn it into a space that can be relaxing and challenging, that can be quiet or bold, and which can offer beautiful flowerbeds, stunning additions and eye-catching fixtures.
But where to start? Here are a few things to look out for and steps you can take to make your project go a lot more smoothly.
Be Realistic About Space…
When you're thinking about all the things you'd like to do to your new green space, the first thing to do is go over exactly how much room you have to maneuver. Is there enough space for everything that you had planned? Is that gazebo going to be a tight fit if you're going to have the deck out back as well? Think carefully about the dimensions of the space you're working with, because the last thing you want is to cram everything in and be left with a cluttered mess where your perfectly appointed garden was supposed to be.
…And Be Realistic About Budget
While you're getting your tape measure out and pacing from one end of the yard to the other, it's also worth looking at how much you have in your budget for this project. Moving house is a process that can set you back thousands of dollars and it's riddled with hidden costs. Whether it's movers deciding that it's going to take another trip to bring your belongings, an additional fee your estate agent didn't tell you about, or the discovery that the boiler is not in as good condition as you were told and you're going to need a new one, it can feel like you're constantly going further and further beyond the amount you had set for yourself.
Well, redesigning your yard is not without its costs, so be sure that you know exactly how much you can spend and consider whether holding some elements back for a few months might be a savvy move.
Take A Step Back
We get it, this is an exciting process and we are all prone to jumping ahead to get to work on the element we've been looking forward to the most. But before you even hang a single string of lights, we'd encourage you to just take another look at what you're working with. Remember, it could be months since you first laid eyes on the place and started thinking about what you wanted to do with it, and your mental image of it could have drifted from the realities. Additionally, a change in season can often give you a very different view of a yard or outdoor space.
Taking a step back and considering the space from scratch might mean that you have second thoughts about some of your original plans, but it can also be the catalyst for a whole range of new ideas as you see what the opportunities are more clearly.
What Elements Are Already There?
The existing elements in your yard will have a huge impact on your next steps and it's important to think very carefully about what you want to keep, what you can live with, and what needs to go. If your garden is very overgrown and uncared for, then it might well make sense to decide to start from scratch. Some elements can be easy to discard, like fences or smaller constructed pieces.
If you're looking to do something a little more drastic, like removing a tree, then that's going to take a lot more planning. You will need to consult your local neighborhood authority for permission as there may be a protection order to keep it in place. It's also worth remembering that existing elements can be a good place to build from, even if you don't want to keep it all.
Who Is Going To Be Using The Garden?
This question doesn't always factor in when you're thinking about what your dream yard will look like, but it's an important one to consider. If you've been thinking about a perfectly intricate space filled with delicate elements that can be ruined with a little careless behavior, then maybe you should wait until your kids are a little older or the dog is used to the space and knows where they should and shouldn't go. If you're going to be inviting people over to enjoy a barbeque or drinks outside, then make sure you leave plenty of room for your friends and family to spread out rather than filling it with plant beds. If your family members want different things from the space, you can always consider designating areas to make sure everyone gets what they want.
Talk To The Experts
Once you've got a clear idea of what you want and where you want it to go, it's time to bring in the people who know how to make it happen. There are a lot of outdoor home improvement projects that you can do yourself, but if you're serious about creating the perfect outdoor space with beautifully cared-for turf and hardscaping that will match the vision you have in your head, it's important to consult a landscape management service. Each garden and yard will have their own individual, specific requirements based on location and local climate, and the approach you've used in the past may not suit your new home, and a company new like R & L Irrigation Services in Seaford will be able to tell you what your new property needs and how you can get the results you want.
Remember To Talk To Your Neighbors
Before you get started on anything too heavy, remember to tell your neighbors what you're doing. We've all had the experience of being put through a lot of noisy and unsightly work next door with absolutely no heads up or consideration for what we're going through while it's happening, and if you want to avoid any complaints either to your or the local housing associations or authorities, being considerate from the get-go will save you a lot of trouble down the line. Think about whether your new projects will affect their property or their views, and think ahead about when things might get a little noisy. They might not be as understanding as you'd like, but if you tell them exactly what's happening, they might just surprise you! We've all gone the extra mile to help out our neighbors this year and you're going to want to be a part of that local spirit in your new community.