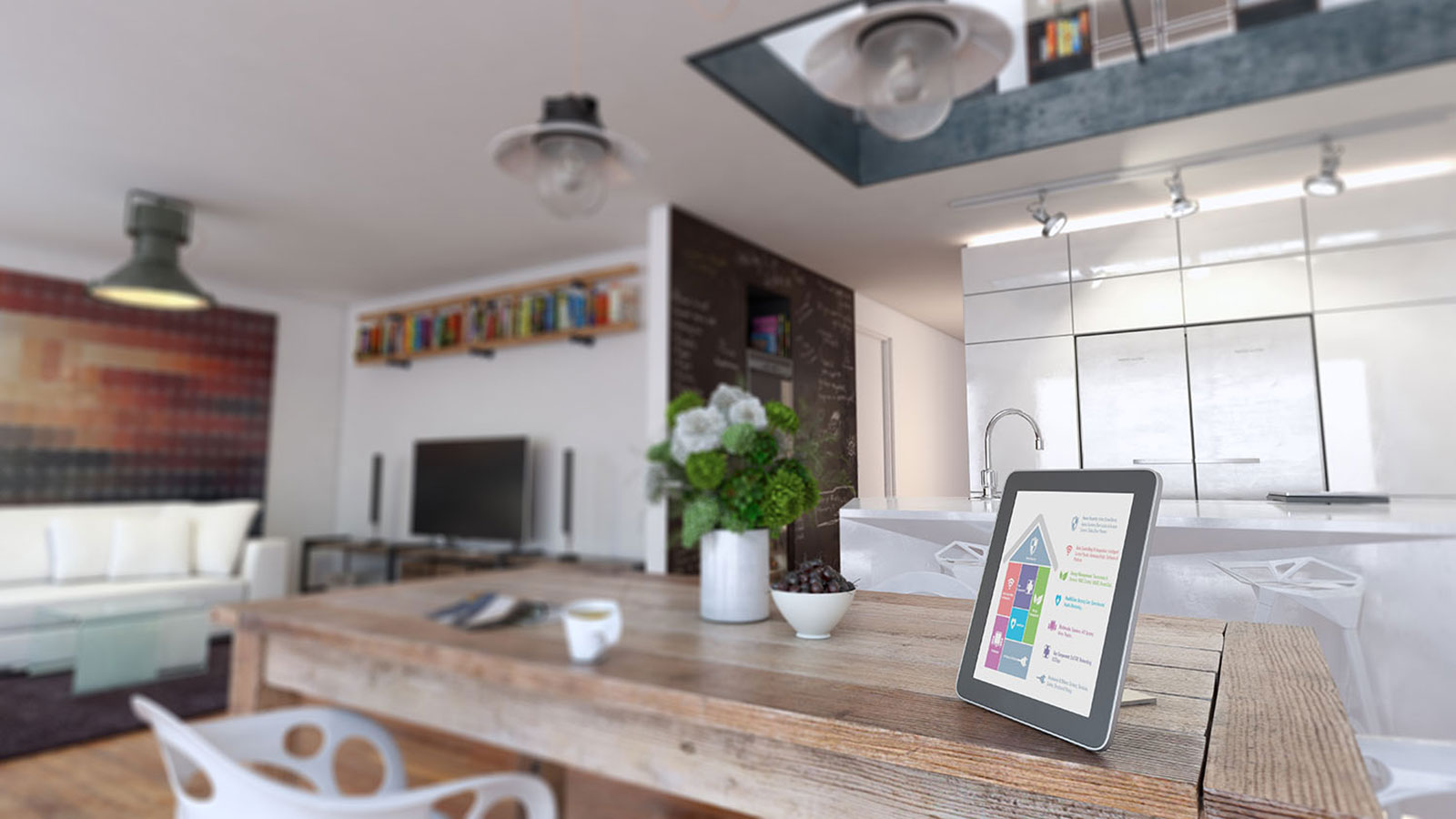 Smart homes are replacing traditional homes. In recent years, people are inclined towards convenience and ease. Everyone wants their job to be done with a touch of a button or through voice command. Moreover, the increase in utility bills and an overall surge in pollution has led to an increase in smart home devices. These devices are meant to offer ease, convenience, and cost-effectiveness.
If you are still trying to figure out what a smart home is – then you have come to the right place. We will discuss briefly what a smart home is, and how to make your smart home. Let us get started.
What is a Smart Home?
A smart home is defined as an accommodation where interconnected devices are monitored and managed remotely. Some of the prime examples of smart home devices include smart thermostats, speakers, vacuum cleaners, and doorbells.
Many times, you will come across the term "home automation", which means that homeowners can benefit and control devices to ensure energy efficiency, security, convenience, and comfort. Usually, these devices are controlled through mobile apps or voice commands. Internet of Things is no different from what we have discussed until now.
Smart home devices and systems are normally operational through the internet, allowing the devices to share consumer usage data and automating the actions based on one's preference. If you are interested in transforming your traditional home into a smart home, make sure to subscribe to high-speed internet.
We would suggest you look for service providers offering high-speed internet along with a security suite to protect and secure your smart home devices. If that seems daunting, don't worry, Spectrum packages include everything a smart home needs. Be it a security suite, high-speed internet, a phone line, or a cable TV, Spectrum has got it covered.
Now you are well aware of what a smart home is and the most essential thing you need to run a smart home. We will now reveal important details on how to turn your traditional home into a smart one. Brace yourself to turn your traditional old boring home into a smart and automated one.
Smart Assistant
When it comes to smart home devices, you need to have a smart assistant to control them. For instance, Google Assistant and Amazon Alexa are the two most reliable and trustworthy assistants you can buy online. The assistants are compatible with all of the smart devices including doorbells, speakers, thermostats, televisions, and lighting. Before you buy any of these assistants, make sure to check the compatibility with your device. Normally you will find it at the back of the product's packaging. Microsoft Cortana, Apple HomeKit, and Bixby are some other assistants you can rely on.
Google Assistant is recommended by most of the tech geeks, as it can handle three commands simultaneously. However, keep in mind that Amazon Alexa is compatible with approximately 85,000 devices, while Google Assistant counts to 30,000 devices. It all depends on your preference.
Smart Lighting
Smart homes are incomplete without smart lighting. Imagine how difficult it is to get up from your couch to turn off the light before starting a movie. You need to buy smart lighting to control your lights.
Most people use smart plugs to control lamps and other lighting fixtures. However, smart bulbs are much better than any other option. Before you make any purchase, make sure to keep these tips in mind.
Smart bulbs can turn your traditional home into a Hollywood inspired movie set in the future. Smart bulbs offer a wide range of colors and are ideal for those who don't want to mess up with electrical wires. You just need to connect the bulb into a light socket and see for instructions given in the bulb's app.
If you want to transform your traditional lighting into a smart one at once, smart switches are surely going to be helpful and affordable. Moreover, you don't need to hire an electrician to install. However, if you are still in testing mode, you can buy smart bulbs and get hands-on experience.
Smart Doorbells
Smart doorbells are increasingly selling like a hotcake over the past few years. If you are thinking of automating your home, you should not miss installing smart doorbells in your home. Smart doorbells not only offer convenience and ease but also ensure the security of your home. For instance, smart doorbells come with a camera that allows you to watch what's going outside your home. You can see who has come to see you – are the guests uninvited ones or someone who often visit your home. Some smart doorbells also offer cloud storage to look at who arrived when you were not available.
You can even talk to the guests waiting at the door. If you have kids at home and are worried about their security during your absence, you can simply rely on a smart doorbell. Instant notifications on your smart home allow you to watch everyone visiting your home during your absence.
Smart Speaker
Smart speakers are one of the essentials of smart homes and without them, you can't enjoy the convenience and ease. Smart speakers allow you to play music whenever you want without using your hand. You can call everyone to have dinner through a smart speaker.
The smart speakers usually work with your voice command and include Google Assistant, Siri, or Alexa. Smart speakers are now becoming part of every home (traditional and smart). The reason is that these speakers can work as an orator offering you to listen to the news, weather updates, control smart televisions, and much more.
In our opinion, some of the best speakers include Google Nest, HomePod Mini, Amazon Echo, and Google Nest Audio. Make sure to read the reviews before buying any of the smart speakers to save time and money.
Summing Up
Smart homes are turning out to be beneficial in terms of convenience, security, and affordability. Your one-time investment could prove to benefit you for many years to come.