As a proud owner of a cast-iron skillet, you need to know some essential things to enjoy the benefits for a very long time. The newly acquired equipment requires different care than other pans, whether you bought it new or used. Cast iron is a beloved component and has a long history which you need to reserve.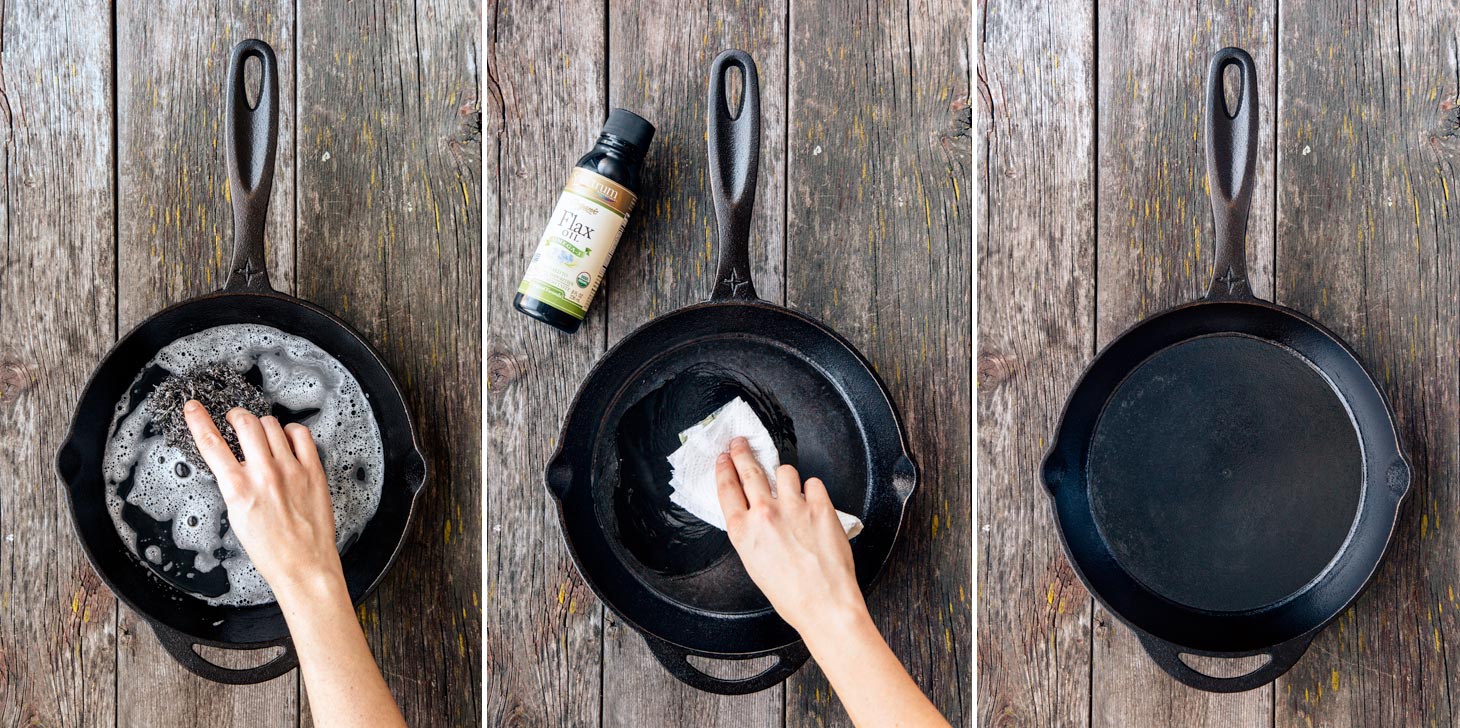 But for this to happen, you have to understand the following concepts.
Choose The Best Brand.
If you want a long-lasting and high-quality skillet, you need to commit to the best. In identifying the best cast iron skillet, you need to consider the handle, weight and design. Best brands of skillets have two handles to help you lift with two hands and an ideal weight that makes it strong and stable.
First Things First
After peeling the new skillet's sticker, you need to wash the skillet even before cooking anything. However, the washing you do this time will be a bit different from what you will be expected to do after every use.
You will require some soap, water, and chainmail scrubber for cast iron to remove rust bits or any factory residue in the first wash. Ensure you rinse well after the wash and dry thoroughly. If you perform this task well, you will not need to use soap any time soon.
Seasoning the Skillet
Seasoning your cast iron skillet will make it nonstick. The season creates a rust-resistant layer.
Seasoning involves baking multiple layers of oil into the skillet to create this nonstick surface. Nowadays, factories have started manufacturing pre-seasoned skillets, but you will have to re-season your pan if you bought a used skillet.
How Do I Store My Skillet?
Although your pan's storage is of importance, it is not where you keep it that matters but how you keep it. After cleaning your skillet with a chainmail scrubber for cast iron, you should ensure that you dry it up before storing it. Ensure to apply a layer of oil as rust is the enemy of your highly valued cast iron skillet.
Whenever you hang or stack the pan ensure you slip a single paper towel into the skillet to protect its surface from moisture, especially if stored together with other pans and pots.
Regular Maintenance Tips
You will also need to know how to maintain the skillet daily or after every use. The best way to do it is to clean it when it is still warm.
Use warm water to clean and rinse and a chainmail scrubber for cast iron to remove stuck-on bits.
You can use oil and salt to remove stuck-on food.
Dry the pan and always coat with a layer of oil
Store in a clean place with no moisture.
These are the best ways to handle your cast iron skillet to keep it as good as new. It is crucial to master maintenance tips to enjoy the full benefits of the equipment.