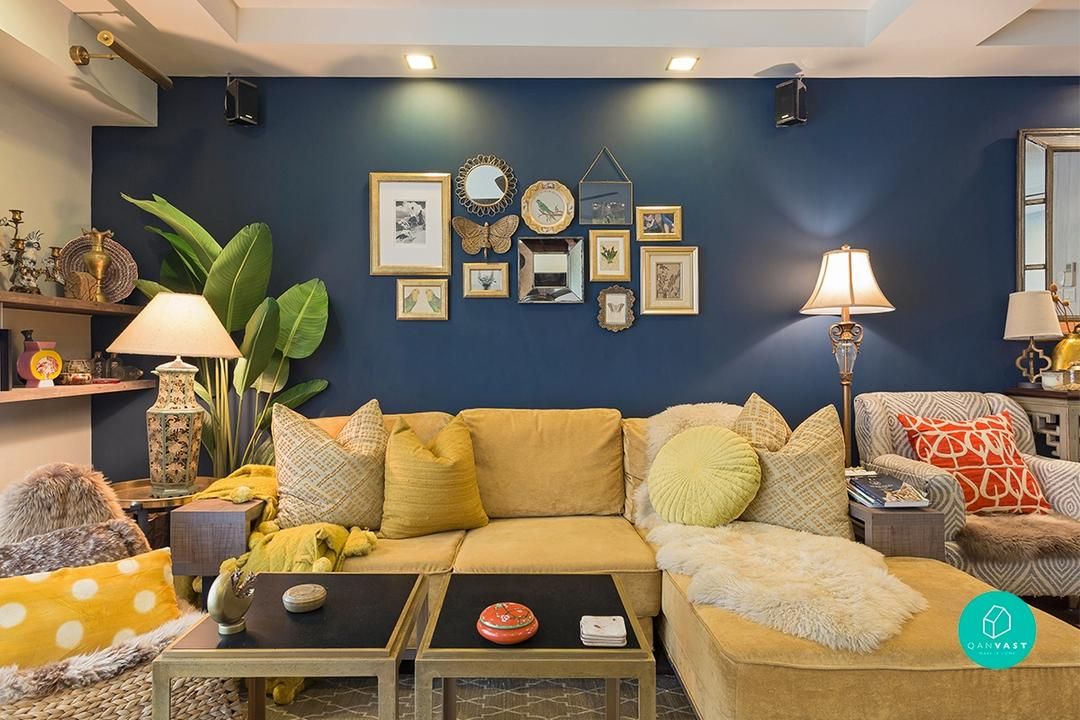 Giving your house a makeover can be an expensive job, and if you want your whole house to look new, it can take years, as decorating one room at a time is more cost-efficient. However, by the time you're finished, the first room will probably need refreshing again. It doesn't have to be like this, though, and if you don't need anything too major done to your home, but you just want to give it a new look, then this can be easy, and it can be done on the cheap. Plus, if you do little updates and fixtures to your house as you go along, you'll never need to a considerable makeover. Looking after your house will keep it feeling nice for you, and there are some quick, easy, and cheap ways you can do this and make your home feel like new with very little effort:
A Lick of Paint
Start with giving your walls and doors a fresh lick of paint. You can do this yourself without having to hire anyone to do it for you, and there with so much choice in color, you can decide how much you want to spend. You could choose one color for the whole house or go wild and paint each room a different color. A fresh coat of paint makes any room or hallway look instantly cleaner and fresher. If you're not sure about colors, there are now loads of color matching apps available for you to download so you can see the colors that will work in your rooms before you start slapping them on the walls.
Move Furniture
It's funny how just moving the furniture around in a room can make it look completely different. If you're feeling bored and not sure where to begin, then just try your bed or sofa against a different wall. There's a great app called RoomSketcher, which allows you to put in the measurements of all your rooms and furniture, and then you can see how things will look and if they will fit in different places. You could even think about swapping rooms around.
De-clutter
Throwing away stuff in your home always makes you feel better. It can be tough to do at times because there's always that feeling that you might regret it, but remember that you can always buy new again and if you haven't used it for a while or you've forgotten it's there then you probably won't miss it. Have a good sort out of your things and hire a company like 7 Skip Bins to come and take your unwanted items away, so you don't have to worry about it.
Inject Some Colour
Look through all those pictures you've got stored on your laptop and print and frame photos to go on your newly painted walls. Try a photo wall with either matching frames – or if you've got old frames knocking around the house, then spray paint them the same color to give it an artistic feel.
You can also pick up some beautiful artwork at very affordable prices and if you don't see anything you like, have a go at painting your own. An abstract painting with the colors that you want that will match your room could look awesome, and it would be fun to make too.
Bring In Some Life
Add some greenery to your home by bringing in some plants. Plants are a great way to maintain the air quality in your home, and as well as looking beautiful, they are known to help reduce stress. Have a look at the benefits of plants such as Aloe Vera or Jasmine and see which ones you like the look of and how they could benefit you too.
Do It Yourself
Fix up anything small that you can do yourself along the way. If there's something broken, fix it. Give your kitchen cupboards a new life with some cool new knobs or handles. Don't leave little cracks to get worse, do them as they appear so that your house is always in tip-top shape. This is the best way to prevent it from needing a full makeover.
Use Space Wisely
Put up shelves and hooks so that you have more storage space. There are some smart storage tips you should look at, such as using a hanging shoe organizer for your sorting out all your makeup, stashing your hair tools, or storing toys. While you're giving everywhere a makeover and chucking things out, what you do have left, make sure you store it in the best way possible to save space.
Accessorize
Cushions and throws are excellent for sprucing up your living room and bedrooms. Accessories, in general, are ideal and also very versatile because you can change them depending on what mood you are in and what season it is. If you want to change the color of your lounge, then you can just change the throws and cushions. A change of shower curtain, bath mat, and towels, will give your bathroom a new look and feel and doesn't have to be expensive. Plus, you can put away the old ones and just keep swapping them when you feel like you need a change.
Organize Your Life At The Same Time
Make life easier for yourself, and organize your home at the same time as you update it. Buy things like chalkboards, pinboards, and shared calendars which not only look good on the walls and add something new to the place, but they can also keep everyone who lives in your house informed about what's going on each week. Organize everyone's belongings by putting up hooks for bags and coats and get some shoe racks for underneath. Treat yourself to a beautiful plate or bowl near the front door where you can keep keys and loose change, and a letter rack in the hall looks excellent and can be really useful.
You don't have to do this all at once, and you don't have to do it all. Remember that lots of little things can make the most significant difference. These upgrades won't take long and won't cost much, so pick your favorites and see what life you could add to your home.