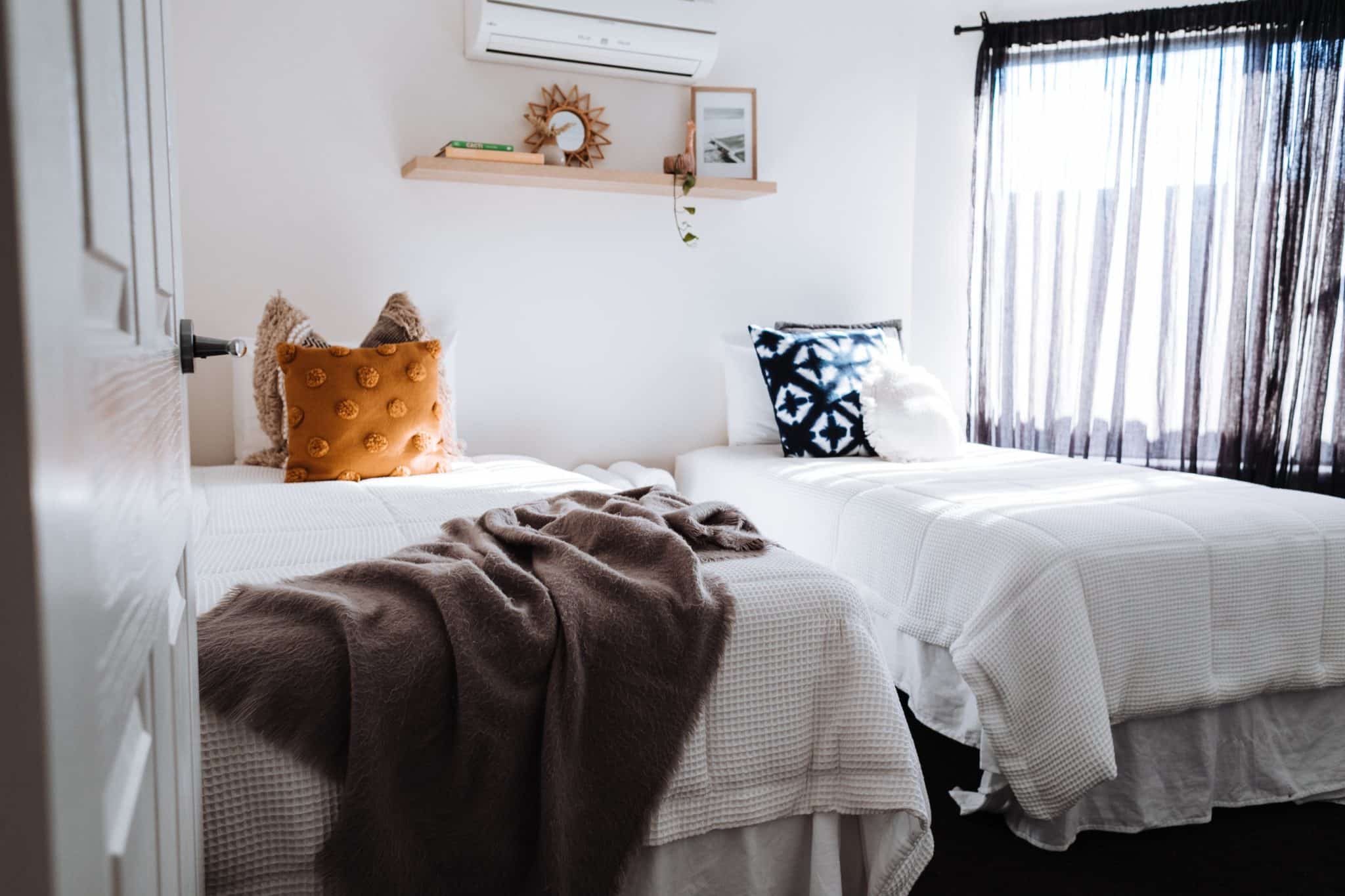 You might wonder why you feel sneezing with your curtains, carpeting, and mattresses. We might think that the dust is the culprit behind it. However, there can be insects that live around these areas that are impossible to detect with our naked eye. These insects, also known as dust mites, can be everywhere within your home.
They usually lie around areas that entrap dust—from curtains, carpets, and mattresses. The worst part is that we spend 8 hours of sleep every day in bed, yet these creatures can infest our furniture.
Dust mites are close relatives to spiders and ticks that eat dead human skin cells that we humans shed. They usually live within bedding, upholstered furniture, and carpeting providing an ideal environment for dust mites. They also thrive in warm and humid environments.
Regular cleaning schedules—washing beds, and thorough bedding choices can contribute to preventing and getting rid of the dust mites within the mattress.
Frequency of Removing Dust Mites on the Mattress
To reduce the dust mites in the mattress—you should set a scheduled vacuum at least once a month for the mattress. However, if your mattress has a dust-proof cover that is frequently cleaned, then vacuuming it twice a year should suffice.
Equipment and Materials
Dust-proof mattress cover
Soft-bristled brush
Vacuum with a hose and brush
Dust-proof pillow cover
Baking soda
4 Steps in Removing the Dust Mites from the Mattress
Step1: Remove the Bedding
Remove everything— from the sheets, pillowcases, mattress protectors, bedcovers, and dust-proof covers in the mattress. Never leave out the covers of the box springs and bed pillows if there are any, have them removed from the mattress.
Step 2: Clean and Wash the Bedding
Wash the dust covers and the bedding of the mattress with your detergent. Use warm water when washing it and dry it out using an automatic dryer with a high temperature for ten minutes, to ensure that the dust mites are eradicated within it.
Step 3: Vacuum with HEPA filter
Vacuum the surface of the mattress, and make sure to use a vacuum with (high-efficiency particulate air) also known as HEPA, since this filter can trap amounts of small particles. Vacuum cleaners without this filter may recirculate the particles back into the air to the room.
The vacuum filter is an excellent way to trap the microscopic dust mites from every recirculating back into your home. Include vacuuming the sides and the box springs.
Sprinkle some dry baking soda unto the mattress to freshen it up. Apply baking soda to the surface of the mattress with a soft-bristled brush, and leave it as is for an hour.
After leaving the baking soda on the mattress, vacuum it all away to remove the excess baking soda.
Step 4: Have the Covers and Beddings Replaced
Once you have dried out the bed, have your protective dust mite mattress cases and bedding replaced for good measure.
7 Guidelines To Maintain a Dust Mite-Free Mattress
Tip #1 – Regular Cleaning Schedule
Have a regular cleaning schedule for your bedding and comforter at least once a week. If washing the bedding and comforter is impossible or inapplicable to your situation, then an alternative would be to place your bedding and comforter in an automatic dryer on-air to remove the dust mites.
Tip #2 – HVAC Filters
Upgrade your vacuum HVAC filters to HEPA filters to deal with the microscopic dust mites. Make sure to clean and replace them regularly.
Tip #3 – Lessen Extra Items
Lessen extra items from your bed, such as—stuffed toys and decorative pillows as these can only contribute to and encourage dust mites.
Tip #4 – Lower the Temperature
Lower the temperature of the bedroom to about 68 degrees. Lowering the temperature may not eradicate the dust mites within the room. However, this will effectively slow their breeding cycle.
Tip #5 – Dehumidifiers
Install a dehumidifier for your bedroom, to reduce the humidity level and set it to around 50 percent. If a dehumidifier is not possible, then an alternative would be to run the bathroom exhaust fans or let the air conditioner do the work.
Tip #6 – Dust-proof covers
Make sure to cover your mattress, pillows, and box springs with dust-proof and insect cover.
Tip #7- Remove Carpet and Drapes
Remove the bedroom wall-to-wall carpeting and drapes to reduce the dust and dust mites within the room.
Buy a New Mattress If It is More Than 8 Years
There can be cases in which your mattress is already too old and worn out, especially when it is more than eight years of use. Old mattresses can lead to a possible infestation of bed bugs or dust mites and other signs which cause discomfort to your sleep—such as sagging, noisy springs, and mattress humps.
The best option for you might be to buy a new one. However, you will need to haul away the old mattress and dispose of it in the appropriate areas. Consider hiring a junk removal company to assist you in hauling away the bulky mattress from your house. They will be the ones to assist you with the junk removal process from start to finish. The junk removal team will assess the situation, haul it away, and dispose of the mattress in the appropriate areas.