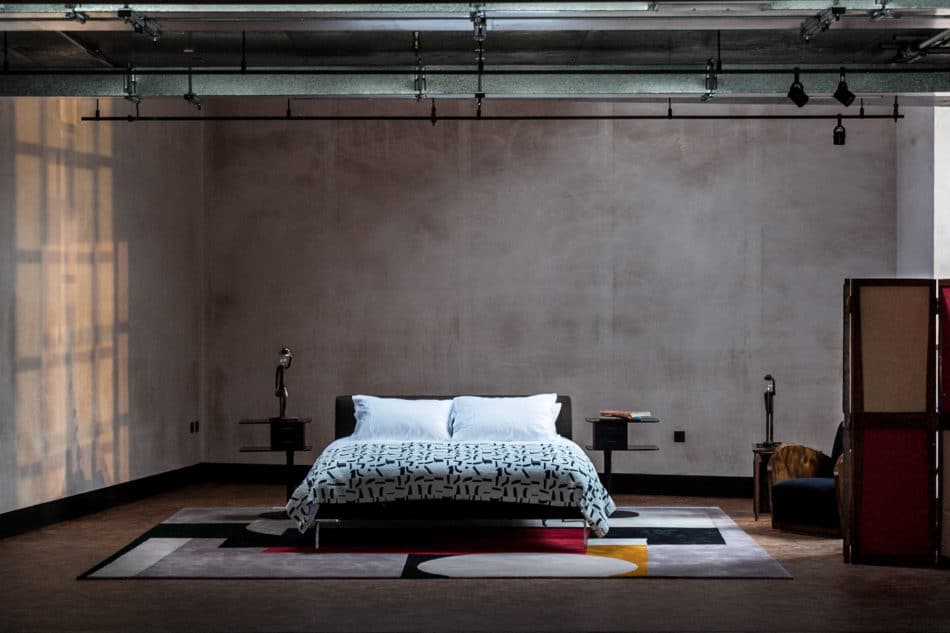 Bedroom renovations are a great way to update the look and feel of your home. Whether you're looking for a sleek, modern design or something more traditional, there are plenty of options to choose from. This blog post will discuss some of the most popular bedroom renovation trends for modern homes. We'll also provide tips on choosing the right design for your needs. So if you're thinking about giving your bedroom a makeover, read on!
Ideas for Bedroom Renovations You Should Consider
Renovating an outdated bedroom to match the modern style of the rest of your home can be a great way to increase its resale value. But even if you're not planning on selling anytime soon, bedroom renovations can make your space more comfortable and stylish to suit your needs. Here are some ideas for Bedroom renovations that you should consider:
Making Bedrooms Larger
One popular bedroom renovation is to simply make the room larger. This can be accomplished by knocking out a wall to combine two small bedrooms into one large one or by taking over some space from an adjoining room. If you have the square footage to spare, this bedroom renovation can pay off – both in terms of style and resale value. Just make sure that you check with a structural engineer first to ensure that the wall you want to remove isn't load-bearing.
Adding an Ensuite Bathroom
Another popular bedroom renovation is to add an ensuite bathroom. This can be a great way to increase your home's resale value and make your life more convenient. This is because an ensuite bathroom allows you to have your own private space to get ready in the morning, and it means you don't have to share a bathroom with anyone else in the house.
If you're planning on adding an ensuite bathroom, there are a few things you need to keep in mind. First, you need to make sure that you have enough space. An ensuite bathroom is typically quite small, so you need to make sure you have a spare room to convert into this space.
You also need to think about the layout of your new bathroom. For example, you need to ensure enough space for a sink, toilet, and shower. You also need to consider ventilation, as ensuite bathrooms can often get quite steamy.
Finally, you need to choose the right fixtures and fittings for your new bathroom. You want to make sure that everything matches and looks good together. You also want to ensure that the fixtures and fittings are durable and easy to clean.
Installing Built-in Storage
If you're short on storage space in your bedroom, installing built-in storage can be a great way to create more space for your things. In addition, built-in storage can be customized to fit your needs, whether you need more space for clothes, shoes, or other items.
Another benefit of built-in storage is that it can help to maximize the space in your bedroom. If you have a small bedroom, built-in storage can help you make the most of your space.
Incorporating a Small Office Space
Another way to modernize your bedroom is by incorporating a small office space. This can be done by adding a desk and chair to one corner of the room. Add a small sofa or reading nook near the window if you have the space. Having a dedicated workspace in your bedroom will make it feel more like a sanctuary and less like just another room in the house.
A comfortable and functional bedroom office is a must if you work from home or often find yourself working late into the night. Adding just a few key pieces of furniture allows you to create a space that simultaneously helps you be productive and relaxed. You can also put up walls to create a secluded space if you need some privacy for phone calls or video conferences.
Consider adding a play area to your bedroom office if you have young children. This can be done by putting up a shelf with toys or setting up a small table and chairs in another corner of the room. Having a designated play area will let your children know they are not allowed to disturb you while you are working.
Bedroom office renovations can be simple or complex, depending on your needs and budget. By taking the time to plan out your space, you can create a room that is both stylish and functional. Whether you want a place to get away from it all or an area to be productive, bedroom renovations are worth the investment.
Things To Consider Before Investing in Bedroom Renovations
Before committing to any bedroom renovations, you must consider a few things. Here are some tips to help you get started:
The purpose of the renovation: What are you hoping to achieve with the renovation? Are you looking to create more space? Update the look of the room? Add new features? Once you have determined the purpose, you can start narrowing down your options and decide the best way to proceed.
Budget: How much money are you willing to spend on the project? This essential factor will help determine what kind of renovations are possible. You may need to get creative or focus on smaller projects with a limited budget.
Time frame: When do you need or want the project to be completed? This will help determine how much work needs to be done and how much time and effort you are willing to put into the project.
Before beginning any bedroom renovations, it is important to take some time to consider your goals and budget. With a little planning, you can create the perfect space for you and your family. If you want a meticulous and professional job done, reach out to Designing Interiors. They can help you create the home of your dreams.