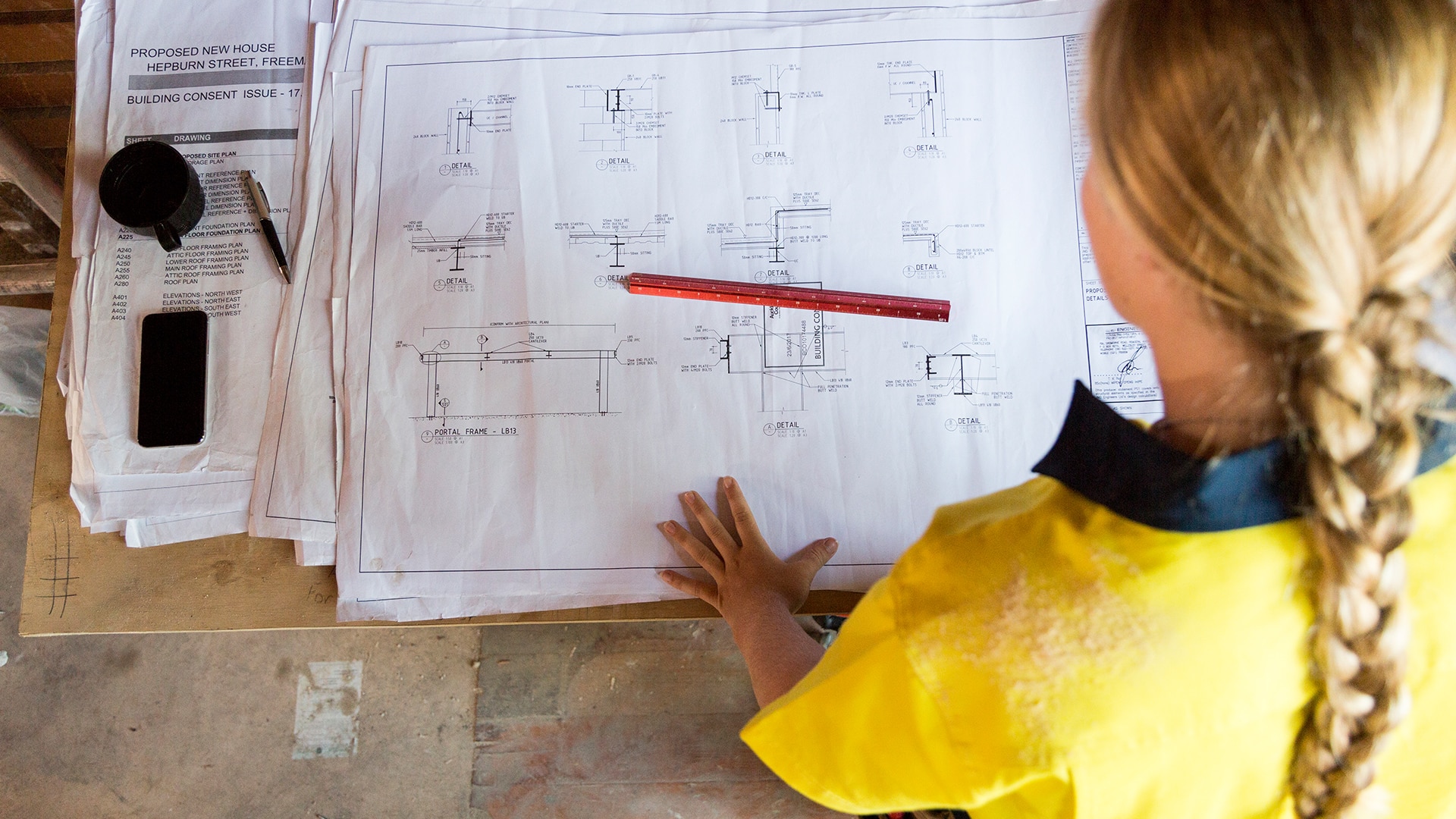 After visiting one of the most beautifully constructed cities in America—such as Seattle or Chicago—you may come away from your trip thinking you want to become an architect yourself. Designing both innovative and structurally-sound buildings may sound appealing, but what is a day in the life of an architect, on average?
This can depend greatly on where the architect lives, the extent of their responsibilities, their qualifications, and the specialty of the architect. No day is the same for an architect, much less two different architects. The experience can vary greatly, yet young people are still flocking to the career field in record numbers.
According to the National Council of Architectural Registration Boards (NCARB), the number of architects licensed in the United States rose to 116,242 in 2019, according to the annual Survey of Architectural Registration Boards. This represents a 1 percent increase from 2018 and a 10 percent increase compared to the number of U.S. architects seen a decade ago. So how does one become an architect in 2022?
What Are The Educational Requirements For An Architect?
To become a licensed architect, students must earn a professional degree in architecture. This first professional degree is a program accredited by the National Architectural Accrediting Board (NAAB), and typically requires a five-year undergraduate degree or a three-year graduate degree.
Some students may choose to opt for a four-year degree in architecture that is not NAAB accredited, which will allow them to work for architectural firms but not pursue their architectural license. Graduate students who have an undergraduate degree in an unrelated field can complete a two-year graduate architecture degree (non-NAAB accredited) to begin working in the field, but they also cannot pursue their architectural license.
What Different Types of Architects Exist?
Depending on the nature of work you're looking for, there are different types of architects that exist in the field. This helps aspiring architects zero in on the most passionate aspects of the job that appeal to them.
Indeed lists 19 different types of architects, proving a diverse range of focuses in the field for students to explore.
Audiovisual – These architects or engineers focus on custom audio and visual entertainment systems. These architects may partner with other architects to best create an audiovisual experience in a building or structure.
Building – These architects work on designs and plans for different elements of constructing a building, and developing both public and private dwellings.
Commercial – These architects generally work on bigger, more commercial projects, such as an apartment complex or shopping mall.
Conservation/Restoration – These architects focus on conserving, restoring, replacing, or renovating spaces to help preserve them. This focus highlights historical buildings, etc.
Data warehouse – These architects plan and design data warehouses for private corporations, government agencies, nonprofits, etc.
Extreme – These architects design structures that are built to weather extreme climates, like in extreme weather zones or in response to climate change.
Historic preservation – Much like the conservation architect, the historic preservation architect focuses on older, historic buildings that need to be preserved or reinforced.
Industrial – These architects design buildings like factories or industrial parks.
Interior – These architects focus on the interior aspects of buildings, like placing windows, walls, doors, etc.
Landscape – These architects focus on outdoor landscaping projects, like public parks, playgrounds, or community gardens.
Click here for the full list of different types of architects to decide which field you'd like to specialize in.
How Much Does An Architect Make?
Though an architect's wage can vary greatly depending on their location, skills, level of responsibility, and work experience, most architects are paid quite well. Below is a breakdown of the average salaries based on popular job sites.
Glassdoor – $52,000-70,000 annually
ZipRecuiter (Entry Level Architect) – $36,000-61,000 annually
Architecte – $58,000-140,000 annually
According to U.S. News and World Report, the median annual income for an architect in 2020 was $82,320, the best-paid 25 percent made $106,680 that year, while the lowest-paid 25 percent made $63,420.
Conclusion – So You Want To Be An Architect
If you're looking for a creative, fulfilling, and inspiring career that makes decent money, becoming an architect might be the right move for you. You'll have to work very hard to get there, but once you do, you'll be met with a plethora of different options and fields in which to specialize.