There has been a growing popularity of adjustable beds among homeowners in recent years. Healthcare facilities have traditionally utilized them because their unique design provides better circulation and breathing to their users. Homeowner's interest in this specialized fixture is mostly attributed to its lower price and its increasing functionalities. Whether you are an able-bodied person or someone who has a health condition, you can enjoy this type of bed at the comforts of your home. If you are on the lookout for the best adjustable mattress bases and related accessories, the following information is for you.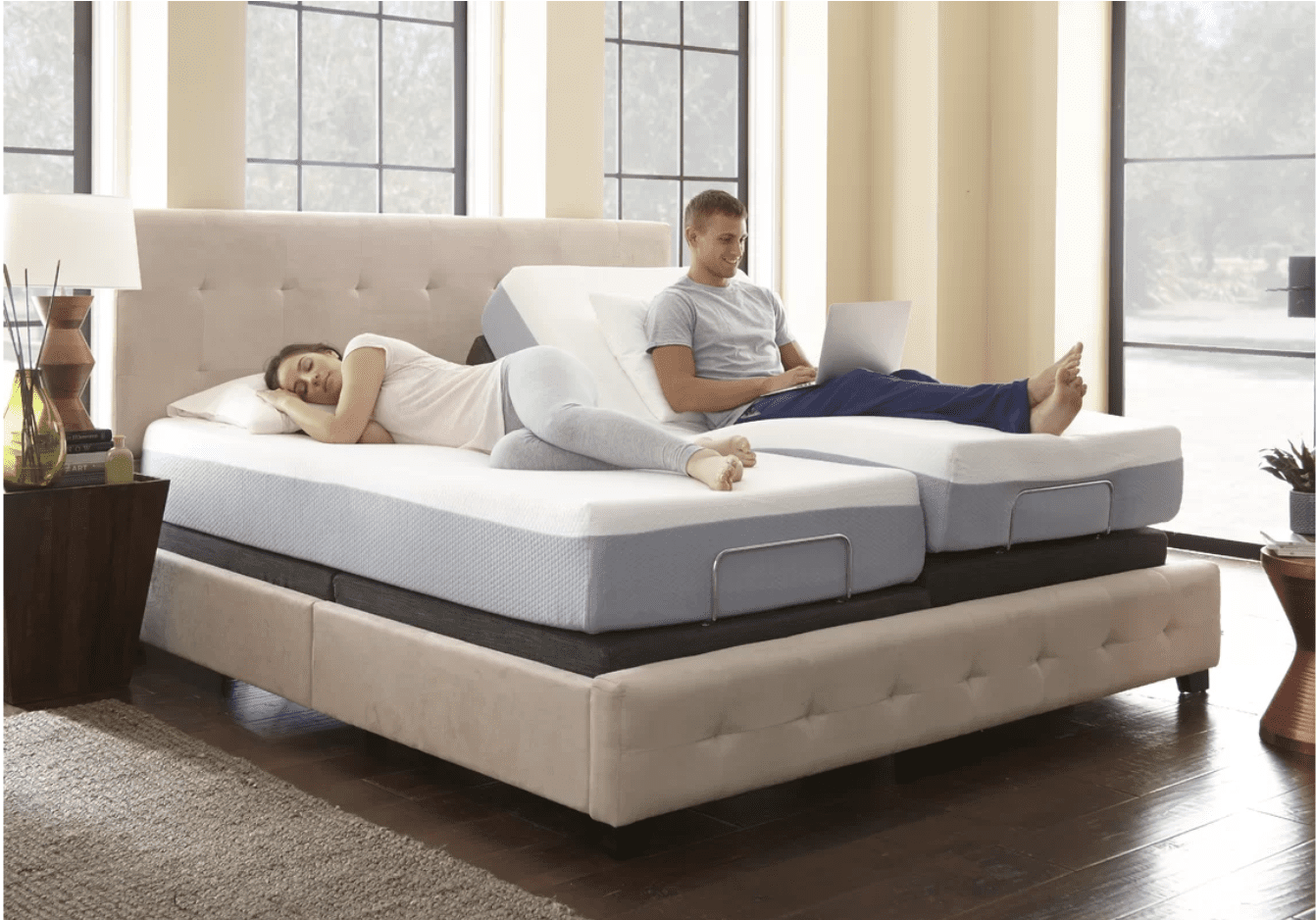 Benefits of adjustable beds
The topmost reason why homeowners buy an adjustable bed is for its therapeutic benefits. Most are designed to help its users sleep with their head elevated at 45 degrees. This angle is called the Fowler's position. Healthy people will find this angle helpful to attain better sleep. Sleeping in Fowler's position is also useful for helping those who just came from a surgical operation to breathe easier. Furthermore, this angle can also prevent acid reflux and heartburn since it keeps the food from reversing its course upward. Without a doubt, having an adjustable headrest is better than stacking pillows together.
Aside from having an adjustable headrest, its lower half can be lowered or raised depending on one's preference. This mechanism allows people with swollen feet or legs to have better circulation in their lower extremities.
Another group of people who will greatly benefit from using an adjustable bed is those with a back problem. Slightly raising the upper and lower part of the fixture will place its user in a zero-gravity position, which lessens the strain on the body's midsection.
Primary considerations
The first consideration that you should have when buying an adjustable bed is its durability. Unlike regular beds, the best adjustable mattresses bases can last up to 20 years. They are often made from the highest quality stainless steel, so you can expect them to withstand users weighing up to 200 kilograms.If you have the opportunity to closely check the unit, ask the customer service if you can try bouncing on the bed to feel how strong its base and mattress springs are.
Secondly, you should be mindful of the warranty coverage of the model that you would like to buy. Even if the frame is built to last, you might encounter problems with its motor and other moving parts at some point. You should also check if the seller offers return policies or money-back guarantees if the unit is not up to your standards.
Finally, have a budget in mind when shopping for an adjustable mattress base. You may opt to buy a set consisting of a frame and a mattress or get these two components separately. As a general rule, buying it as a set is cheaper. You should also know that some regular mattresses will not be suitable for adjustable beds. If you are planning to buy a set, you can expect to shell out around $1,400-2,200.
Meanwhile, if you are shopping for bases, you will typically see units with prices ranging from $1,200-1,500. Mattresses made specifically for adjustable beds cost around $1,000 when bought separately. Getting beds with added features will significantly increase your bed's price, but they are often worth it.
Special features
Many ergonomic features have been added to newly released models of adjustable bases. For instance, one of the most basic additional features you can request is a desk extension. This appendage will come in handy if the user needs to eat in bed. It is also a convenient extension for those who would like to get work done in the area.
Furthermore, you can now opt to get a split adjustable base. This kind of bed is perfect for couples. Most units have a remote control so you can adjust the distance between two beds automatically. They often come in queen or king sizes, so users need not worry about squeezing in together. Couples can cuddle together closely or put a distance between them if they need a little space apart.
If you want to experience maximum comfort, some bases can emit vibration to reduce stress. Having this will make you want to stay in bed all day long. The more sophisticated ones can send vibrations in traveling motions while basic units simply shake.
Other innovative designs that are sold in the market even have timers that automatically adjust the position of the bed according to desired settings. Additionally, few models have built-in chargers where you can plug your smartphones, so you do not have to deal with extension wires.
Buying an adjustable bed is a worthy investment. Regardless of whether you have a health problem, this innovative machine can significantly make your sleep better. If you invest in one, its durability, warranty coverage, and price are some of the primary considerations you should have in mind. If your budget permits, you may opt to get a unit with special features to make your bed more functional.