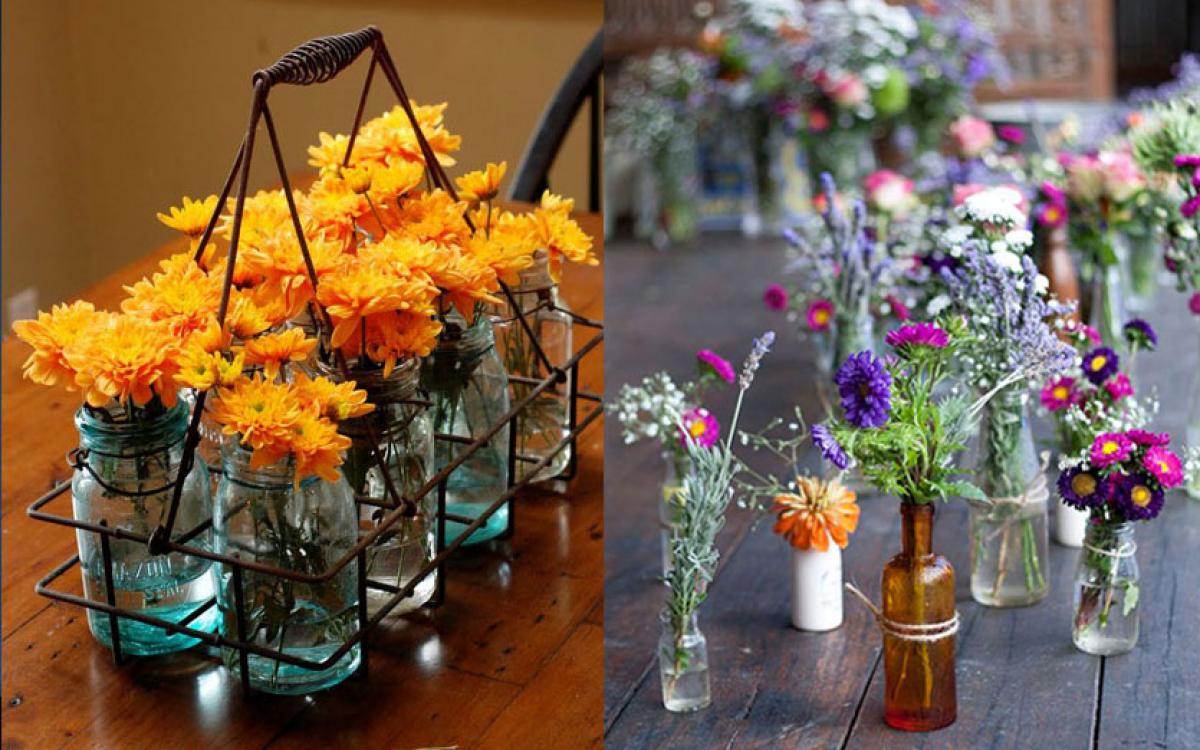 Receiving fresh flowers as a gift can be an amazing surprise, but what do you do once you receive them? Depending on the types of flowers you've received, you might be able to replant them in a garden – and if you don't like the flowers, you can always re gift them or throw them away. But what if you want to display them in your home?
What's the best way to display freshly delivered flowers?
Recut the Stems
If you used a flower delivery service, this service is probably already done for you. If you're collecting fresh flowers from a garden, you'll need to do the work yourself. Consider recutting the stems of your flowers while those stems are underwater; this can make it easier for your stems to absorb water so your flowers last longer. It's one way of conditioning your flowers to be more vibrant and durable.
Use the Right Vase
Next, choose the right vase. As long as the vessel is able to sufficiently support the stems of your flowers without them falling, and is capable of providing sufficient water to them, the vessel can hypothetically work. However, you'll also need to consider the shape, size, and color of the vessel.
Some people want the vase to be minimalistic and out of the way, so the flowers take visual precedence. Other people want the vase to be part of the display, so they choose a vessel with complementary ornamentation. Your decision largely depends upon your own personal taste, so choose the vessel you feel will best suit your meet.
Make Use of Floral Preservatives
Adding a floral preservative to the water in your vase will help your flowers last longer, providing them with more nutrients so they can keep their color and stay alive for as long as possible. Floral preservatives are available wherever you can buy flowers and gardening materials. You can also make your own floral preservatives by using a mixture of white vinegar, sugar, chlorine bleach, and water.
Groom Your Flowers
Before putting your flowers on display, take a moment to groom them. Remove any loose soil, insects, and other materials that shouldn't be present in your bouquet. This can help prevent some forms of damage to your flowers, helping them look their best and last longer.
Transport Carefully
Whenever you move your flowers, exercise caution. Dropping the flowers or handling them roughly can lead to bruising and other forms of damage. If this damage accrues, it could jeopardize the lifespan of your flowers or ruin their initial appearance.
Pair With Other Items
If you want your floral display to make a bigger impact, consider pairing your flowers with other items. Next to your vase, you could add candles, fruit, themed decorations, or pretty much anything else you want. What's important is that you focus on the following:
· Complementary colors. Complementary colors are colors that strongly contrast with each other. Whatever you choose to pair with your flowers, make sure their colors either closely match or provide meaningful contrast to each other.
· Textural contrast. You may also want to choose items and decorations that provide some level of textural contrast. Spending on which flowers you choose, they may appear soft and delicate – so choosing something harder or rougher could make for a more interesting display.
· Minimalistic backdrops. If you want the flowers to be center stage, make sure the backdrop is minimalistic. Don't let anything compete with your bouquet.
Get Creative
It's common for people to put fresh flowers on a dining room table, on a kitchen counter, or in the foyer of their home. But feel free to get creative.
· Hang. Consider hanging your flowers from the ceiling if you want to really make them pop.
· Use a vanity tray. You could also use a vanity tray to display your flowers and peripheral items almost anywhere.
· Create a bigger arrangement. Your flowers don't have to stand by themselves. They could be a meaningful part of a bigger display, with arrangements of other items. This is especially powerful if you have a common theme between these items.
Protect From Pets
When putting flowers on display, be cognizant of any pets you might have. If a cat or dog tries to eat your flowers, or if they knock the vase over, it could ruin your display and pose a health hazard for your pet as well.
Provide Plenty of Water
This should go without saying, but make sure to keep your vase full. If your flowers run out of water, they're going to wilt and die sooner.
There are practically limitless ways to display fresh fires in your home. What's important is that you think critically about your options and arrange a display that works for your aesthetic desires.