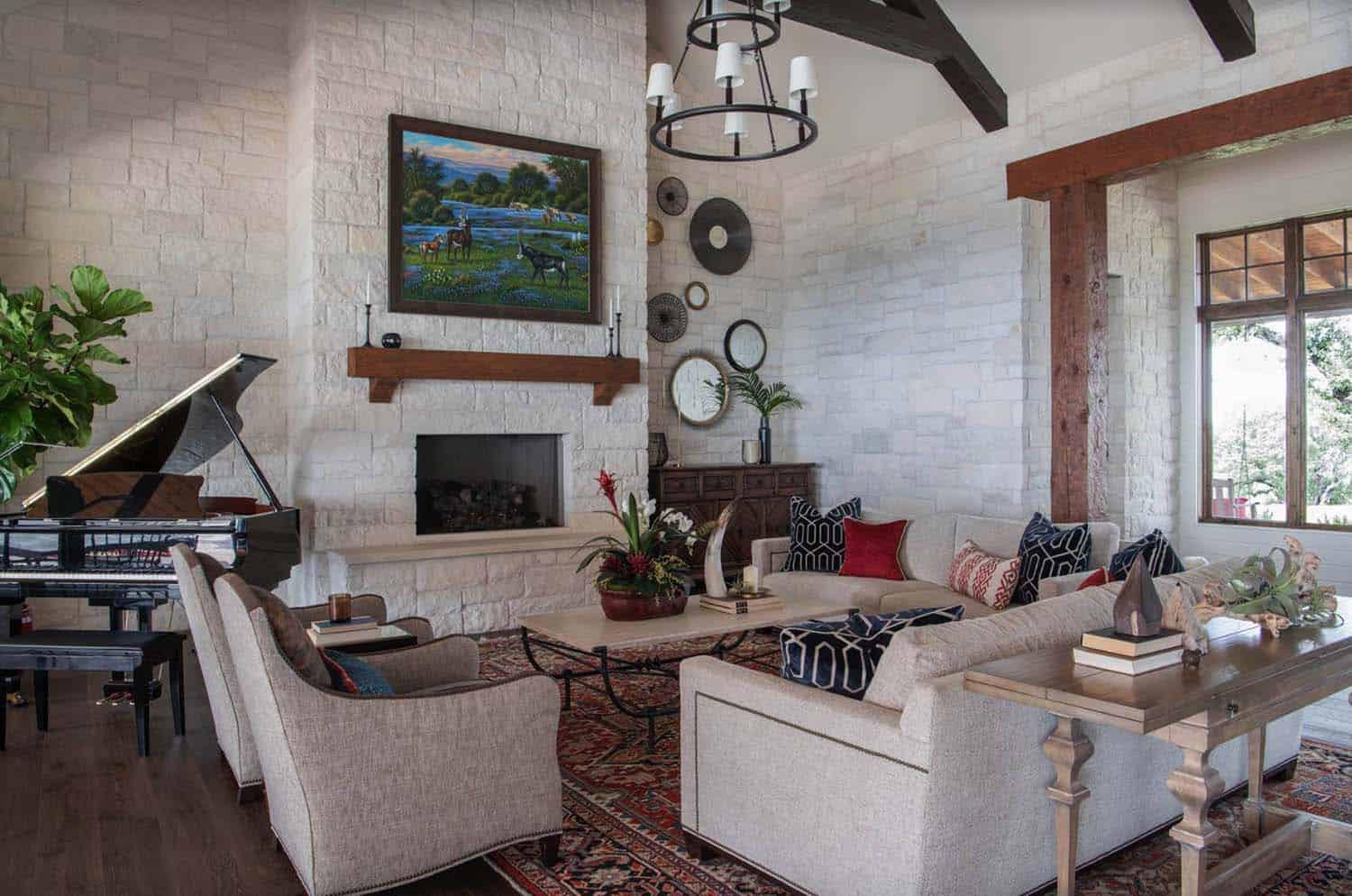 Out of all US states, Texas seems to be one of the most unique. From the cowboy hats and the delicious food to its colorful individualism and picturesque landscapes, the Lone Star State offers something no other state does. And because of that, many homeowners choose to apply the true Texan charm right in their decor to pay tribute to this great state.
Generally, almost every Texas home interior design is filled with western elements and ranch casual accents which represent the state's overall style.
So, whether you live in a big house in Dallas or you have rented one of those cozy Lewisville TX apartments in the peaceful suburbs, you can easily create a Texas-inspired space in a few simple steps. All you have to do is consider the country's charm and flawlessly incorporate it into your decor.
To get you started, here are five ways you can decorate your home in real Texan style.
Create a spacious layout
If there is one thing that everybody knows about Texas is that everything is bigger. So, a great way to incorporate this concept into your home is to create a more spacious layout. Even if you don't have a large open space available, there are other ways you can achieve the same oversized feeling.
For example, you can add an extensive sofa in your living room area to serve as the focal point in the room while leaving the rest of the space relatively unoccupied. Place the sofa against the largest wall and add plenty of room.
Opt for breezy neutral colors
When it comes to color, you should opt for breezy neutral shades such as beige and buttermilk white. These hues have the power to create a calm atmosphere while enhancing the aesthetic of the living space in true Texan style.
For example, your living room sofa can be in soft white, while the walls can be in a darker beige shade. Break off the monotony with textured pillows or wall decorations and souvenirs in accent colors.
Some homeowners also choose to reflect the landscape of the Lone Star State by adding red and blue tones to give a nod to the state's flag.
Combine wood and metal finishes
Other elements that are a true representation of the Texas lifestyle are rusted metal and distressed wood. The best way to incorporate them is through various furniture pieces which you can implement in every room of your home.
For example, in your living room, you can add a dark wood cabinet with metal legs to seamlessly combine both materials. In your kitchen, you can install open wood shelves attached to the wall with rusted metal brackets.
Not only will this reflect the Texan charm, but both finishes are aesthetically appealing and can easily fit into every interior design style.
Add ranch-related accessories
When it comes to adding decorations to your Texas-inspired space, then you should definitely consider accessorizing with ranch-related items. This includes anything from the sleek faux cowhide rug to the lone star symbol on your walls which is the real representation of the state.
For example, the cowhide rug can be a perfect addition to your main seating area. It can seamlessly blend with the rest of the room's decor especially if you have incorporated the neutral color palette of white and beige shades.
If you are looking for something more dramatic, then mount a faux bullhead piece above the living room cabinet.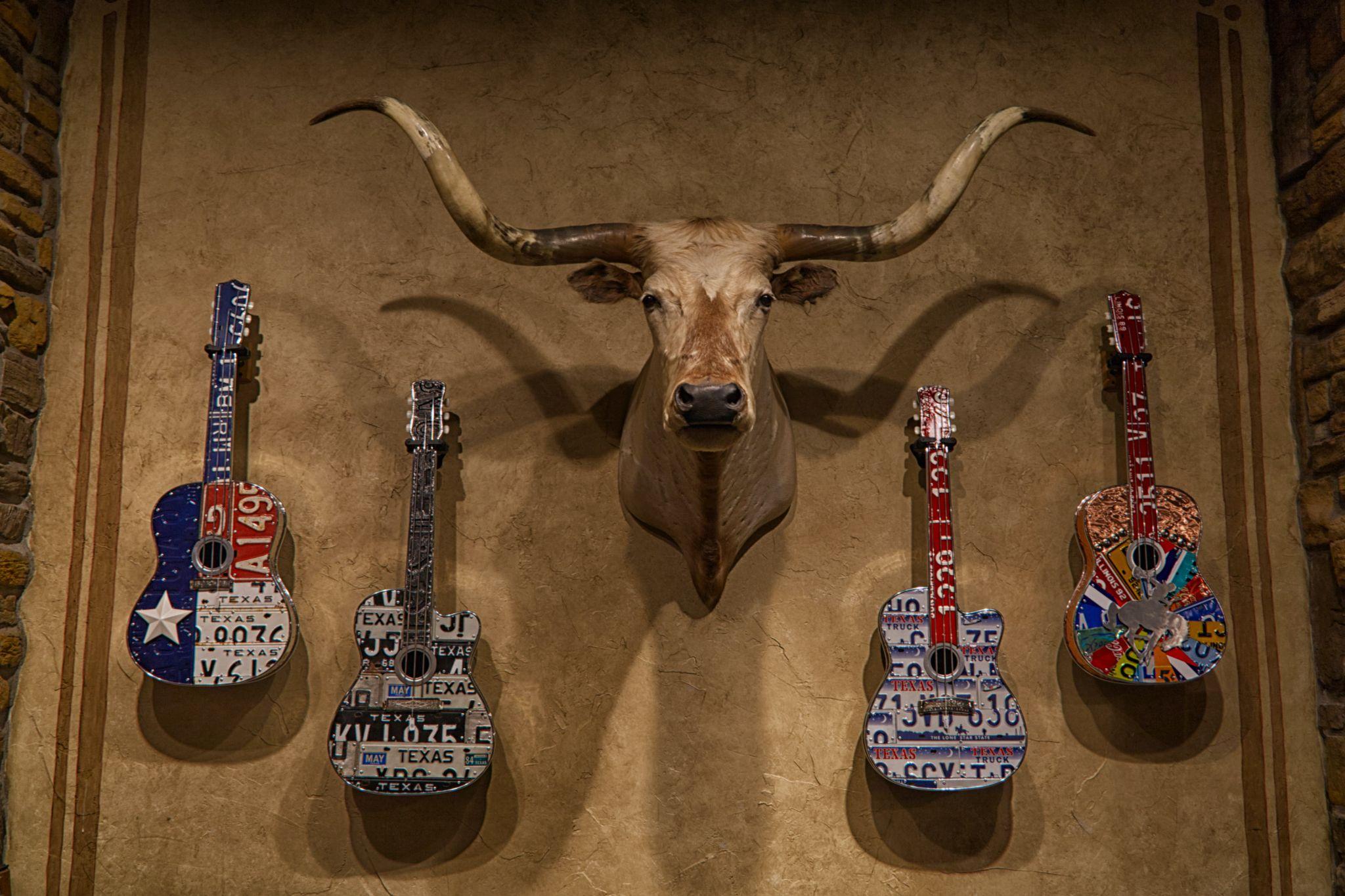 Install dark wood flooring
The best way to complete your living space and give it a true Texan charm is to install dark wood flooring. Such floors make a bold statement due to their rich dark tones which perfectly blend sophistication and the sense of cozy at the same time.
Besides this, the dark wood flooring is a great option especially if you want to create a living space that pops with your contrasting buttermilk white furniture pieces while complementing well with the wooden cabinets and shelves.
The key is to make your home more inviting and this type of floor is a great way to do that.
Final thoughts
If you are a true Texas fan, then you might as well incorporate that sentiment into your home. The state's unique colors, textures and ranch-related accessories can easily be implemented in every interior design and bring the Lone Star spirit right into the heart of your living space.
If you need help achieving this, make sure you refer back to our post and borrow some of the decor tips to spruce up your home with a little bit of that signature Texas flair.