Who doesn't love a nice and cozy carpet covering their home floor? But cleaning them is a whole different story. Nobody likes doing that. And I understand the intimidation one might feel looking at a dirty old carpet.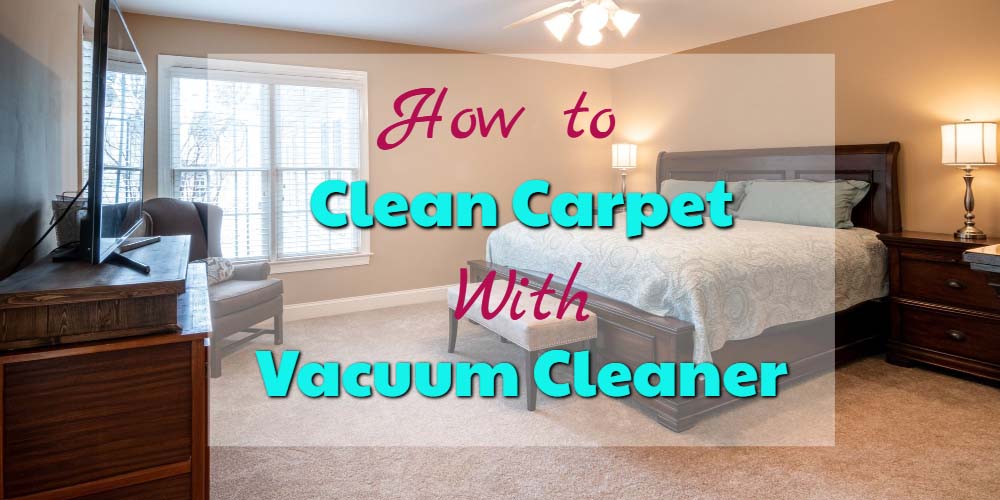 I always advise that people should vacuum their carpet at least twice a week. Even more, if your residence has a lot of visitors. But how to clean carpet with vacuum cleaner? – one might ask. Well, in thing article I'm going to answer that.
Vacuuming a carpet is pretty easy. All you have to do is follow 4 easy simple steps.
1. Prepare the vacuuming area
Before you begin vacuuming you should prepare the area by removing any obstructions. This might include, Lego blocks, small toys, coins, paperclips and any other object that has the potential to clog up the vacuum.
2. Choose the right vacuum
You should begin by choosing the best vacuum for your carpet. Different types of carpets require different types of vacuum.
For example, for shag carpets using a regular vacuum cleaner with a beater brush on its head will surely ruin your carpet. In this case, you are going to need a vacuum cleaner with a suction-only head or one that comes with a suction only attachment. That would be the best vacuum for shag carpets.
So, you must check the cleaning requirements of your carpet and choose the right vacuum for it.
3. Vacuum in one direction
You should not vacuum in a back and forth motion. It's not the most efficient method of vacuuming.
Start from one corner of the room and vacuum straight in a row. After you reach the end of the row go back to your starting position. Now, move a bit to the side and start vacuuming in a new row that slightly overlaps the previous row. Just like this keep vacuuming in one direction until you vacuum the carpet completely.
4. Vacuum again in the opposite
Start vacuuming in the opposite direction. For example, if you vacuumed east to west before this time you should vacuum from west to east. Just like this vacuum the whole room in the opposite. This will ensure the best vacuuming possible.
5. Get the corners and edges
The standard vacuum head is great for quickly vacuuming most of your carpet. But it can't always reach the edges and the corners. For that, you are going to need some attachments.
It is a good thing that all vacuum cleaners come with some extra attachments to help you clean tricky areas.
Grab one of those attachments and start cleaning any areas that you found difficult to reach. After doing that your carpet will be squeaky clean.
Conclusion
It is very important that you clean your carpets every one or two weeks. After going through this guide, I think it is now clear to you that vacuuming a carpet is super easy. All you need is just the right equipment and the proper technique.