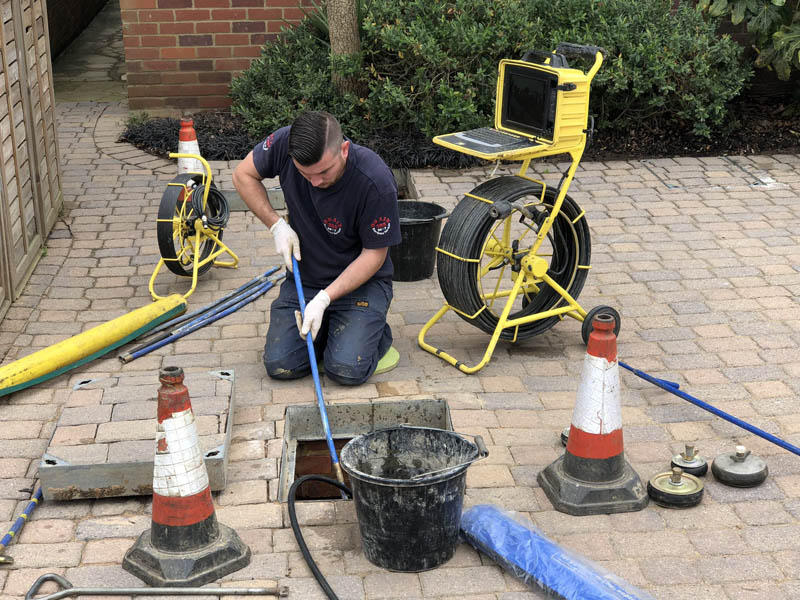 There is nothing worse than discovering you have a problem with your drain. Perhaps it has been making strange noises for a while or all of sudden, the water will not drain away. When this happens, it is time to call in the professionals.
A lot of people attempt to unblock drains by themselves. But, they do not have much luck. The products available in shops often cause damage to pipes and do not actually solve the drainage problem. So, you end up wasting money. The best thing you can do is call a professional drain unblocking service in Hertfordshire.
But, with so many companies out there, how can you choose a service? Let's take a look at some elements you need to consider to choose the right company for you.
Show Extensive Training and Experience
When choosing a drain unblocking service, you want to ensure that you examine a company's training and experience. Of course, having years of experience means that the team are likely to be professional and know what they are doing. They have the practical experience to deal with different problems. But, modern training and knowing how to use new equipment is just as important. New technology can be more efficient at cleaning and clearing drains. So, you want a combination of regular training and years of experience.
Read a variety of Good Reviews
While training and experience on paper is fantastic and just what you are looking for, there is nothing better than reading good reviews from previous customers. This demonstrates that the team know what they are doing and the overall experience is good, from the communication to the drain unblocking. Take the time to read reviews online before contacting a drain unblocking service in Hertfordshire. They might quote customers on their website, which is a good indication of their service. But, you also want to check up on them on Google too.
Check for an Emergency Service
Let's face it; problems with your drains never happen at a convenient time. It is always when you least expect them and when you have a busy schedule. So, you are going to be looking for a service that is 24/7 and able to offer you assistance when you need it the most. Namely, you want to look for a company offering an emergency call out service. This is going to be available when you need it and offer you the drain unblocking service you need in Hertfordshire. You also want to check out the response time on the company's website. This is going to give you an idea of when you can expect the team to turn up at your door.
Look for Fixed Prices
The last thing you want is to have a huge bill you were not expecting when there is a problem with your drains. So, look for a service that is offering fixed prices. This is going to give you an idea of what you are going to be paying in advance. You can enjoy peace of mind and know there is not going to be any hidden charges later on. There may also be some companies offering quotes in advance, which is going to be helpful for budgeting. Do not be afraid to ask questions about the pricing structure.
They Ask Questions
Most drain unblocking companies are going to have plenty of experience. There will not be many types of blockages they have not seen before. But, a sign of a good company is that they ask you questions about your problem in advance. This shows that they are trying their best to choose the right type of approach for your problem. They could ask you about the history of your property or even about what the drainage issue is. Either way, this is a sign you are dealing with a good service provider and a team that is prepared to help you.
There is a Guarantee
You never want to think about something going wrong with a drain unblocking service. But, there are instances when the initial work does not solve the problem. The way to get around this without spending more money is to look for a company that offers a guarantee on their work. For example, a company might offer a 6-month guarantee, which means they will come back and fix a problem within that timeframe. This can offer you peace of mind and know you are covered in case the drain issue is not fully resolved.