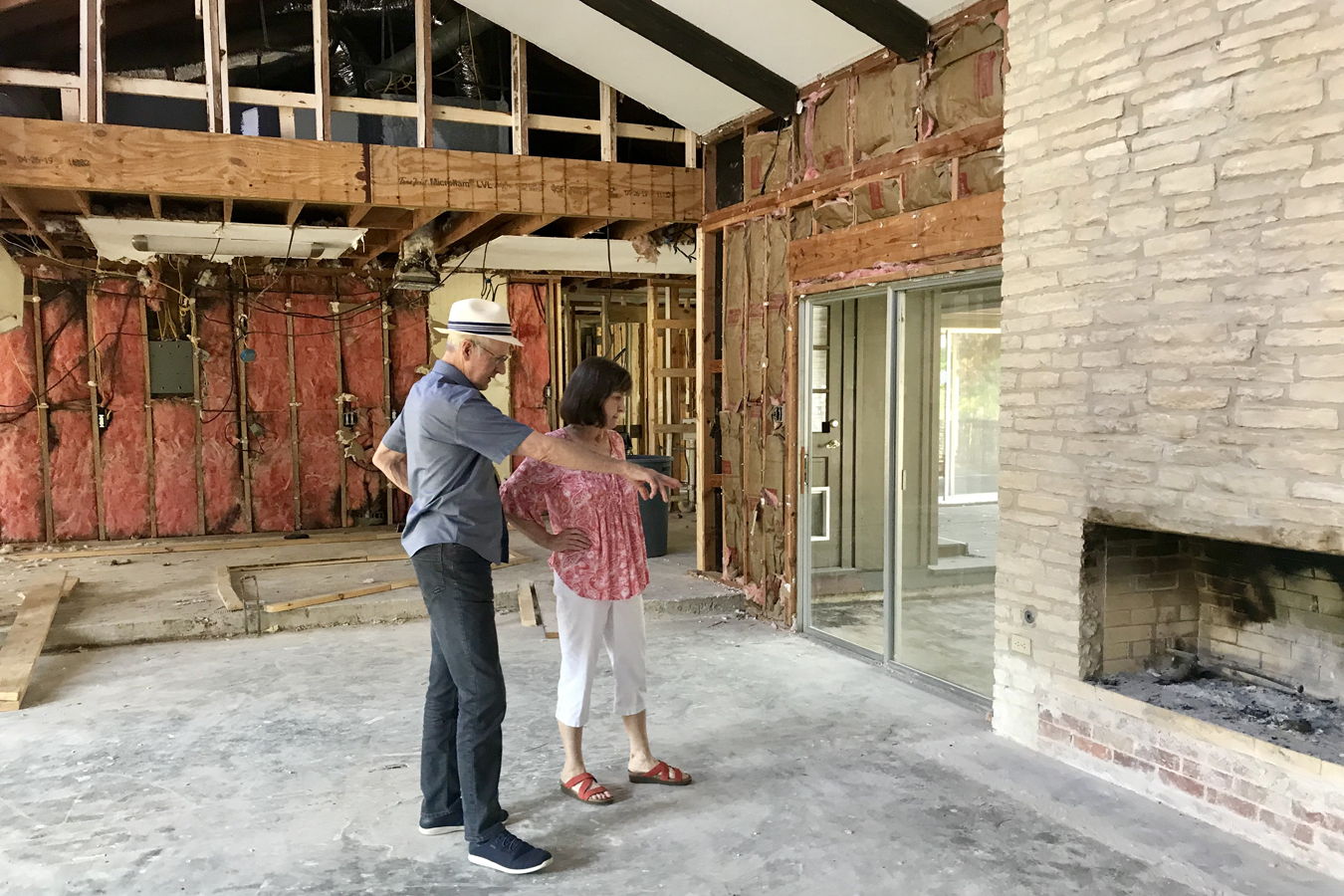 Increasingly more Americans are planning on staying in their home as they enter into older age: up to 75% of retirees would now prefer staying at home and aging in place. The benefits can be considerable: all the comforts of your familiar home, easy access to your favorite stores, and staying close to friends and family in the area.
However, aging in place will usually take refitting the home for a more elderly lifestyle, and this requires practical choices about the needs and the costs of adapting your home for the future. The home that served you well as you raised a family or rocketed through the ranks of your career may need some renovations for senior use. Installing a wheelchair ramp alone can run you $1000 to $3000. A stair lift to bring you up to the second floor is $1500 to $15,000.
But fortunately, you don't have to take out another mortgage to afford everything. You'll get far by mixing new devices with retrofitted furniture and appliances.
Smart Appliances
These sophisticated devices respond to a program or your verbal commands. You may be able to control smart lights through an app or hit a button on a robotic vacuum and let it handle the rest. Your furry companions may also benefit from some tech upgrades. Smart pet feeders dispense food on a timer. Some even pour water into the bowl when your pet taps a lever.
Not interested in swapping out your existing items for newer versions? Consider investing in smart plugs instead. These are adapters that fit between the power outlet and the plug of your current electric devices. Smart plugs can be controlled by smartphone or connected by Bluetooth to your security system or a timer.
Virtual Assistants
If your phone was made in the last 5 years, it probably has a voice-activated assistant called something ike Alexa, Ciri, Bixby, etc. This is a zero-cost way to manage many of the smart devices we just talked about. Virtual assistants also offer a wealth of senior-friendly options such as booking rides, helping you order grocery delivery and checking your bank balance for you.
Other ways the robot can pitch in to help might include updating your to-do lists and reminding you when to take medications, playing audiobooks, and showing your home security cameras if you get an alert, as well as calling the emergency services in need. Many of the tasks available manually can be automated with your virtual assistant, leaving you hands-free, including setting video calls with family and friends, or physicians, etc.
Retrofit What You Have
Love your existing furniture? See what you can do to make it senior-friendly. You can buy adjustable furniture risers that raise the height or add a slight tilt, making it easier to get to your feet.
Have a great bed? Hang onto it and add an assistance rail that rises up and lowers out of the way. You can also upgrade to an adjustable bed base but keep your old mattress, if it's compatible. These bend and shift like hospital beds, letting you get in, get comfortable, and get back out.
What about your bathroom? Grab bars help you get off the toilet or in and out of the tub. You can also try clamp-on toilet seat risers, or an adjustable shower chair or bathtub transfer bench.
Love to sink deep into your favorite loveseat? "Stand assist" devices are sturdy metal frames with padded handgrips. These can help seniors pull free of the couch's deep, loving embrace.
Upgrade as Needed
Certain upgrades may be pricey but will make your home safer and easier to live in. We've already mentioned installing wheelchair ramps and stair lifts. You may also need to widen doorways to accommodate the wheelchair.
Anything you often use that's placed very high or low may need to be moved to wheelchair height or waist height. Otherwise, you may find yourself teetering on a step stool or crawling around on hands and knees fumbling behind your furniture. Think about things such as power outlets, light switches, coat hooks, the pull cords for drapes or blinds and shelving units.
If you're of average height or less, your countertops and stove may hit at above the waist. This can be dangerous for a senior bent over the stove near a hot burner, reaching up into a microwave over the stove, or fumbling with heavy gadgets on the counter. You may want to get a lower-profile stove and new counters, ideally with rounded corners. Spend some time considering the kitchen appliances.
Laundry may never be fun, but it's more convenient with new front-loading washing machines and dryers. These require less reaching and fumbling than top-loading varieties.
Check the Floor Plan
Want to reduce your risk of falling? Start by decluttering. Make sure there's a clear pathway through each room. Tuck power cords out of the way. Do you have any rugs on the floor? Switch them out or tape down the edges so they don't bunch up, creating a tripping hazard and thwarting wheelchairs.
Next, set nonslip mats anywhere that might get wet and slick. Think about the bathroom, as well as doors leading outside, or in front of the kitchen sink. Don't forget nonslip products in the tub itself.
See if you can rearrange your home in an ergonomic way. Place your most-used items on the first floor to eliminate trips upstairs or into the overflowing garage. And when sorting through your household possessions, feel free to keep old things you like and add new gadgets to make things work better. Choose your priorities and look on the market. Chances are, there's a gadget that can make your life easier.