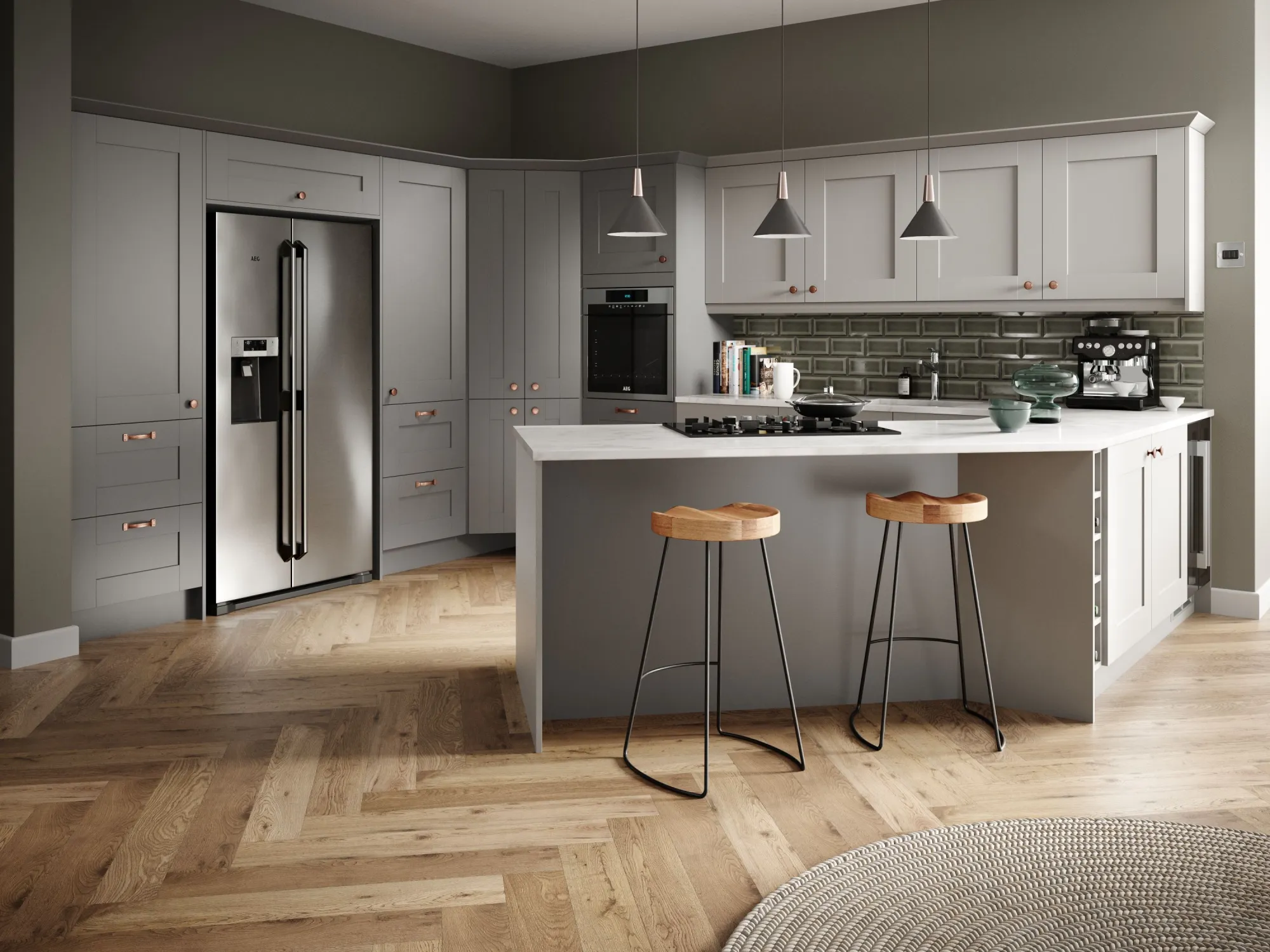 If you're considering remodeling your kitchen, you'll likely have a few ideas in mind on how to improve your kitchen's design and functionality. However, it can often be challenging to find the right look for modernizing this space, particularly when you have limitations regarding the room's square footage and budget. One of the most essential but overlooked steps for planning a remodel for your home is to visit a local designer kitchen showroom.
There are many benefits to visiting a kitchen showroom, even if you don't want to purchase anything. Getting a first-hand look at some of the trendy and timeless designs in these showrooms can substantially impact how you approach the remodeling process, particularly during the planning phase. Every kitchen showroom has something unique to offer homeowners seeking inspiration, from complete kitchen layouts to simple tile textures. You may even find it's worth visiting a few kitchens showrooms before deciding how you want your kitchen to look, feel, and function.
Here are the most important benefits of visiting a kitchen showroom when you're getting started on a remodeling project, alongside a few of the best ways to maximize your experience when stopping by.
See What's Popular
Custom kitchen showrooms can help you keep up to date with what's popular in kitchen design and sometimes in general interior design. If you're looking to modernize your space, you can get a good look at the defining features of the modern kitchen that might be worth including. Open shelving and colorful cabinets only scratch the surface in terms of popularity. Make sure to differentiate between what's trendy and what's timeless. Trends will fade over time, but timeless features will increase the value of your home and have a more universal appeal.
Get a Feel for the Layout
Pictures of amazing kitchen designs showcase kitchens at their absolute best, with plenty of natural light and highlighted color. It's often significantly more helpful for homeowners to actually stand within the kitchen and get a more direct look at what the space looks like from a variety of angles and lighting conditions.
The kitchen is in many ways a workspace, and as a result, it's important to see how you move through the space, not just observe its design from afar. The layout of the area plays a significant role in creating a functional space for cooking, baking, and serving food. Even if you want to stay away from the traditional kitchen work triangle, you'll still benefit from getting a feel for the different kitchen zones you've visualized while planning.
Check Color Pairings
Though bright red is a trendy choice for refrigerators and appliances in photos, you might want to see this color up close before choosing it for your designs. There are plenty of color pairings available for kitchens that service designer photos more than homeowners. Finding the right colors for your kitchen typically requires a careful analysis of the natural light and open space available in your home's new kitchen. If you're interested in a particular color scheme, you can also spend time with the designers at the showroom to find the right variant based on the arrangement of your space.
Cabinets and Kitchen Storage
One of the most requested features for a new kitchen is an increase in kitchen storage space. If you're looking to expand your cabinets as a part of your remodeling project, there's no better place to see the storage options available for this space than a designer kitchen showroom. In addition, you'll also be able to get a close-up look at some of the colors, designs, and building materials that you might be considering. The design for your kitchen cabinets is certainly something you'll want to take the time to get right- it's a central part of how your kitchen looks and a key component in the room's functionality when preparing food.
Observe Textures and Patterns
The way a kitchen's tiling, finishes, and cabinet framework show up in a photo is often entirely different than how it looks and feels in person. Floor tiles and backsplash tiles both tend to look different up close, particularly when there's less than optimal lighting. The smaller ornate details of a single tile might look great on their own, but if you repeat the same pattern to form a kitchen floor, countertop, or backsplash, you might find that the pattern and layout of the tiles are too complex to be reasonable for a modern kitchen.
Light Fixtures
In much the same way as cabinet, tiling, and color combination benefit from an up-close view, the lighting fixture style you're considering for your space can be quickly assessed with a visit to a designer kitchen showroom. There are plenty of creative and artistic designs for the lights at the center of your kitchen, particularly when hanging them directly above the kitchen island. Even if you don't see the exact make and model of the lights you are considering, the central fixtures in the showroom can help you get a feel for the tone and atmosphere potentials of the right lighting fixtures.
Speak with a Design Expert
If you have any questions about the kitchen remodeling process, the design professionals at a kitchen showroom are often the most accessible source of expert advice. If you're seeking assistance with creating a new custom kitchen from scratch, a kitchen showroom team is the best place to start.
Find Design Inspiration
Aren't sure where to start when planning your kitchen remodelling project? Your local designer kitchen showroom is often the best place to start. Even if you aren't interested in purchasing anything they offer, you can still find a handful of designs, layouts, and color palettes that could be of potential interest to you and your family. Kitchen design professionals often assemble these showrooms simply to inspire your next project and help you find the materials and arrangements that will work best for your home.