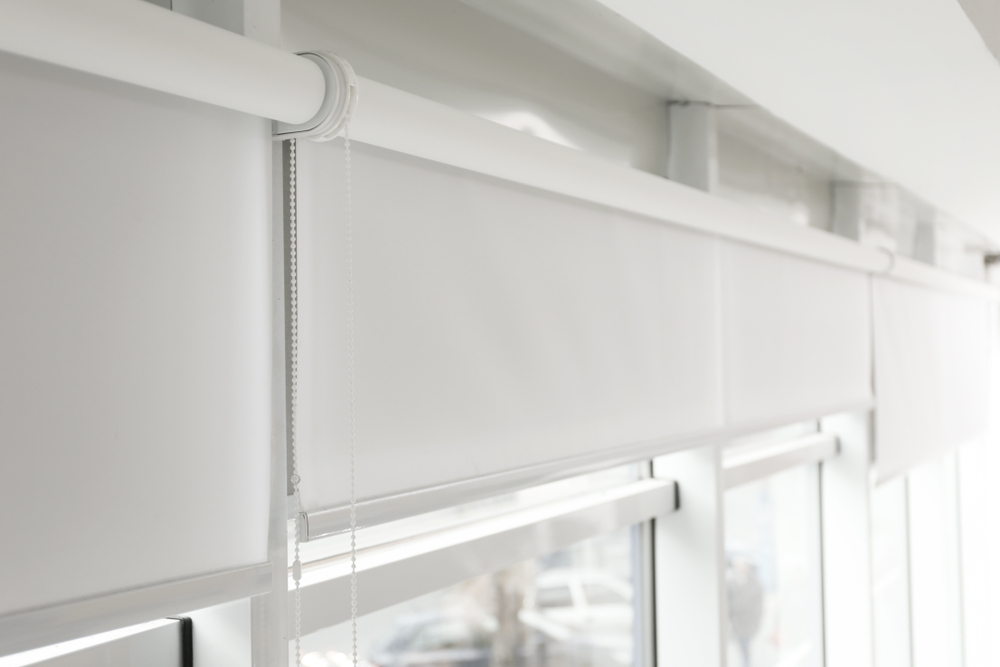 Summer is often regarded as the best time to tackle projects around the house. That doesn't mean, though, that the work has to stop when the days start getting shorter. In fact, the cooler days of autumn are perfect for all sorts of household repairs and renovations. It's a great time to fall in love with your home all over again and take steps to make it cozier than ever. And whether you are a seasoned do-it-yourselfer or more of a novice, there are projects that are appropriate for homeowners of all skill levels.
There are lots of sales at this time of year, too, making it easier to take on those interior and exterior projects without draining your bank account. From standard maintenance (like cleaning your gutters and trimming trees) to stylish upgrades — like installing new Roman shades — here are some home renovations and upgrades you should do this autumn.
Give Your Windows a New Look
Fall is the perfect time to upgrade your window treatments for a few reasons. First, the changing season is an excellent opportunity to change your aesthetic to make your home feel cozier. And second, the right upgrade could make your home warmer. Swapping your sheer curtains for energy-efficient roman shades helps keep the cold air out by adding a layer of insulation. Whether you are upgrading your kitchen shades, replacing your bedroom blinds, or adding a roller shade in your living room, this project will significantly impact the look and feel of your home.
Install Heated Flooring in Your Bathroom
No one enjoys stepping out of a hot shower onto ice-cold tile first thing in the morning. Rugs and slippers help, but they are no comparison to underfloor heating. Heated floors do a better job of keeping you warm than forced-air systems, and they require less energy to operate. The first time you set foot on your new heated bathroom floor, you will wonder how you ever lived without it!
Replace Your Front Door
Replacing your front door is an easy way to give your house a facelift and boost its curb appeal. Doing so will also help you stay warm and toasty by blocking out cold drafts. Upgrading to a steel door is one of the most energy-efficient remodeling projects, and you will recoup about 75% of the cost in increased home value. Plus, you'll save on your utility bills.
Install a Smart Thermostat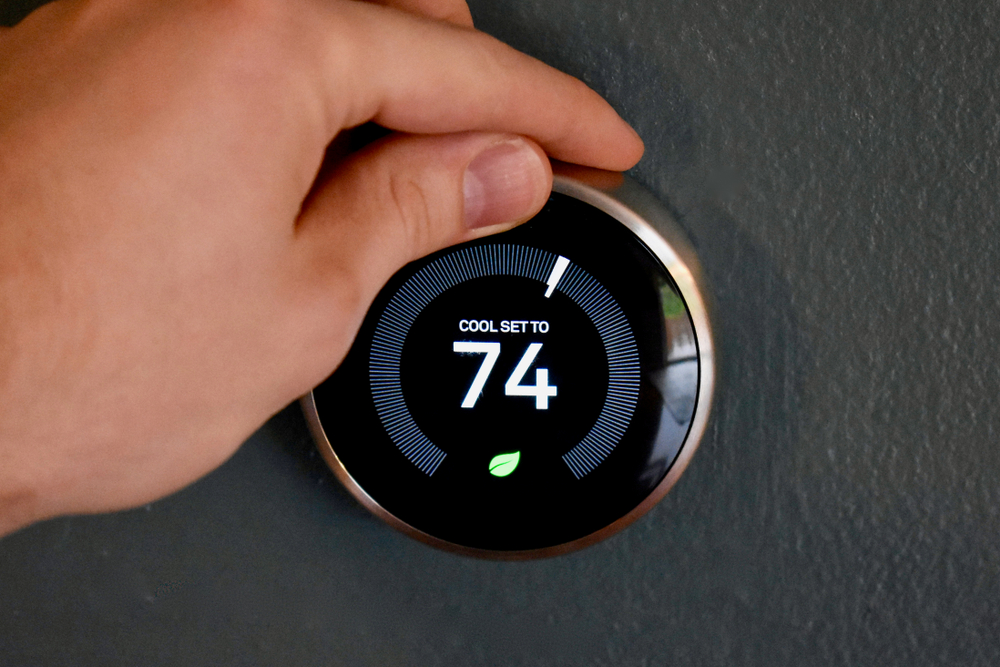 Source: jmac23/Shutterstock.com
It seems like everything is getting smarter these days — including thermostats. Replacing your old thermostat with a programmable smart thermostat means you will never have to worry about lowering the temperature when you are at work or out of town for a few days. Instead, your home will automatically be kept a few degrees colder during times when you are away. This lowers your heating bill while allowing you to stay warm and toasty when you are home. These devices are easy to install, too, and are great for weekend do-it-yourselfers.
Insulate Your Attic
This fall, if your goal is to make your home more energy efficient for winter, consider insulating your attic. Insulating your home in the fall helps seal in the heat and prevents cold air from seeping in once winter arrives. For the maximum benefit, install 10 to 14 inches of insulation. When adding extra insulation, you do not have to add the same type that's already there. When installing fiberglass batts over top of loose-fill, just make sure it does not have any paper or foil backing.
Add Weatherstripping to Windows and Doors
Weatherstripping is a fairly easy project, and you can get everything you need at your local home improvement store. Products like reinforced foam, tape, felt, and reinforced or rolled vinyl work in a pinch, too, and do a good job of sealing homes and blocking out drafts, too.
Trim Bushes and Trees
Heavy snow and ice make branches and trees vulnerable to falling on homes, cars, and power lines. Solve this all-too-common problem before it starts by trimming the bushes and trees on your property before nasty weather strikes. Trimming on a sunny autumn day is much more enjoyable than cutting up downed branches and trees in the middle of an ice storm!
Take Care of Your Gutters
Experts recommend inspecting and servicing your gutters twice a year — in the fall and the spring. Once all the leaves have fallen, clean the debris out of your gutters. Look for signs of damage, too, like holes and cracks, and make repairs if needed. If they are sagging, consider having them replaced before winter weather strikes.
Remodel Your Kitchen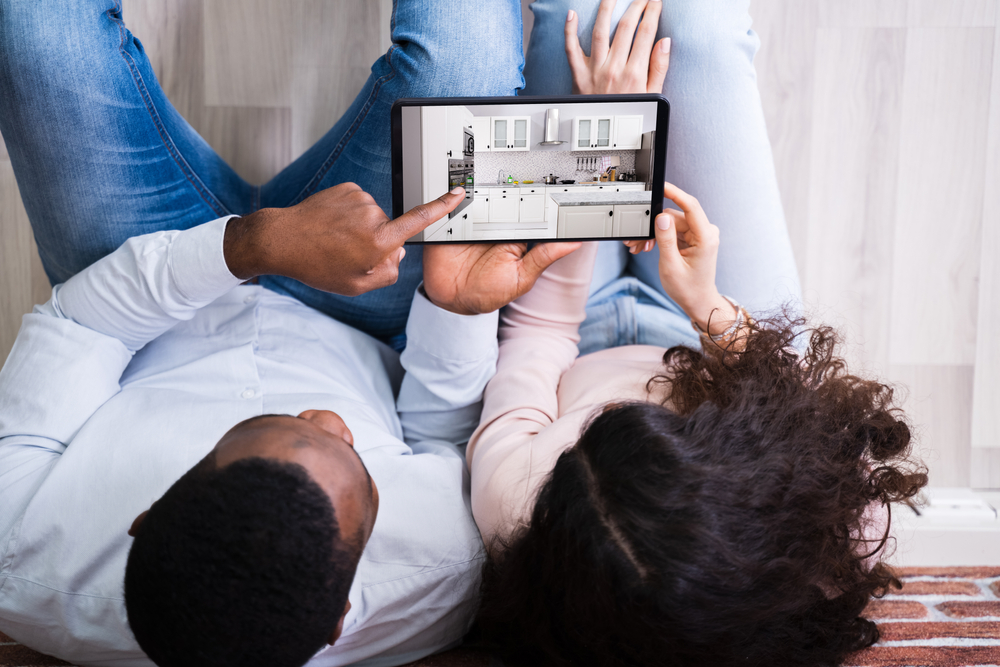 Source: Andrey_Popov/Shutterstock.com
When autumn rolls around, many people start planning for the upcoming holiday season. If you are hosting Thanksgiving, Christmas, or other gatherings this fall or winter, now might be a great time to remodel your kitchen.
Upgrading your kitchen makes baking and cooking more efficient, and it gives your family and friends a beautiful place to gather. And who doesn't want to have an amazing kitchen to show off to friends and loved ones? Get started now, and your new kitchen will be ready in time for your first guests to arrive.
Build a Fire Pit
Who says outdoor fun has to end just because summer is over? This fall, build a backyard fire pit, and you'll be able to enjoy evenings toasting marshmallows and telling spooky stories. That sounds a lot better than being stuck inside until the temperature warms up.
Conclusion
Autumn is a great time to tackle all sorts of projects around the house. Whether you give your home a facelift by updating the kitchen or installing a new front door, or you handle routine maintenance projects, now is an excellent time to get started on your fall to-do list.