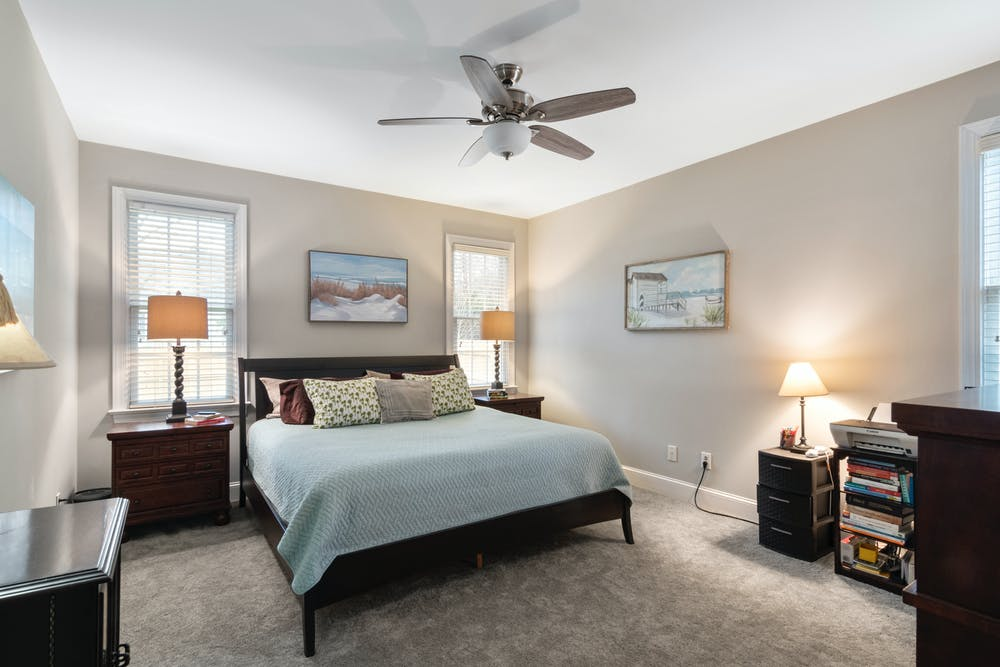 A ceiling fan can really cool down a warm room, making it feel as many as four degrees Fahrenheit cooler just due to air movement. In the winter, you can reverse your fan blades and they'll push the warm air that rises to your ceilings back down where you can feel it.
But there are so many different choices to make when you're picking out a ceiling fan. What size? How many blades? What style? What features? Here's what you need to know.
Size Your Ceiling Fan According to Room Size
What size ceiling fan should you buy? That's an easy enough question to answer — it should be sized according to the size of the space you want to put it in. A fan that's too small for the space it's in won't create enough of a breeze to make a difference to the perceived temperature in the room — or at least not as much difference as you were hoping for. A fan that's too large can overpower with its size and with the draft it creates.
Measure the longest wall in the room or space where you want to put the fan. If it's less than 12 feet long, choose a fan sized 29 to 42 inches. If it's 12 to 18 feet long, choose a fan of 48 to 56 inches. If it's longer than 18 feet, choose a fan larger than 56 inches in diameter.
Choose a Style that Matches Your Decor
There are so many different styles of ceiling fan available on the market — island or tropical styles, industrial and modern looks, and traditional or farmhouse styles. Choose a style of ceiling fan that matches the overall decor of your home. A sleek, two-blade modern fan will look out of place in a cottagecore home.
Narrow down your choices by shopping for fans that fit into your home's design aesthetic. If you live in the country, a rustic farmhouse style ceiling fan should fit into the rest of your homey decor. If you live on the beach, choose a tropical fan done in a leaf design. If your style is minimalist, choose a sleek modern style with only two or three blades.
Grab the Right Profile for Your Ceiling Height
Fans come in standard, extended, flushed, and slope mount profiles, and each one is appropriate for different ceiling heights and ceiling styles. If your ceiling is the standard nine feet high, and flat, you can go for a standard downrod of three to five inches. If your ceiling is higher than nine feet, you'll need a fan with an extended downrod so you can suspend the blades the desired eight to nine feet off the floor. If your ceiling is lower than nine feet, a flush mount ceiling could be appropriate. And if you want to hang a fan from a sloped ceiling, you're going to need a downrod that allows you to hang the fan so it clears the slope.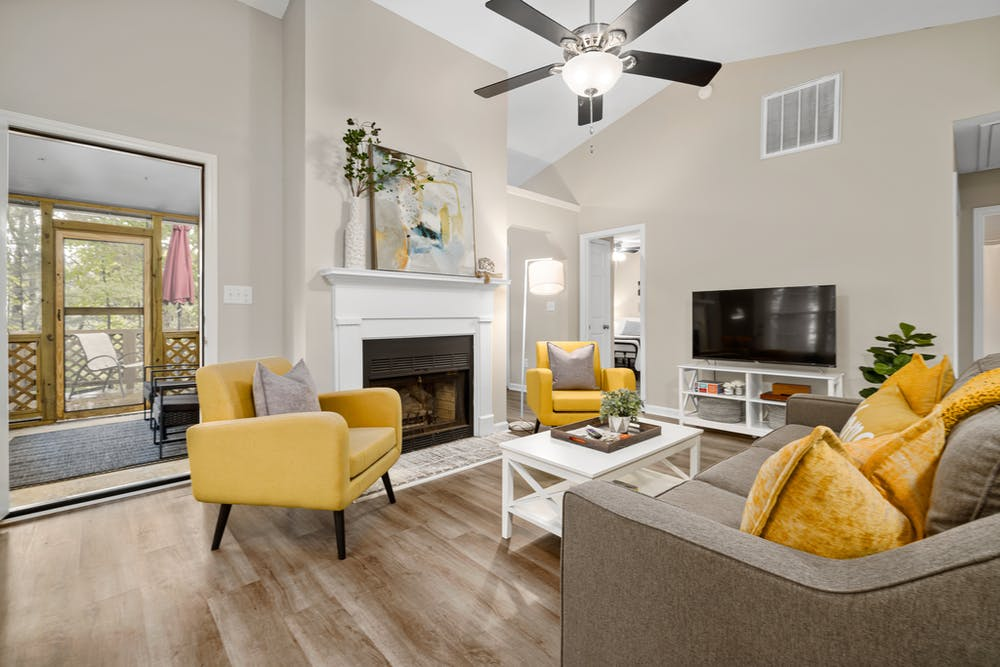 Number of Blades Isn't as Important as Airflow Rating
You might think that the more blades a fan has, the more air it will move around, but counting the blades is not always an accurate means of determining a fan's airflow capacity. Instead, you should look for the fan's cubic feet per minute (CFM) rating. This tells you how many cubic feet per minute of air the fan moves when operating at high speed. Most decent fans will have a CFM rating of 4,000 to 5,000. Better fans have a CFM rating of 6,000 or more.
Of course, your preferred CFM will depend on how much of a breeze you want to feel under the fan. Maybe you don't like a strong breeze. Maybe you're installing the fan in a very high-ceilinged, large room and want to be sure you feel it. Either way, checking the CFM rating is the way forward.
Features Can Make or Break a Ceiling Fan
Picture this — you've just installed a big new ceiling fan in your great room, you climb down the ladder, go to turn the fan on…and realize the only means of operating it is with a pull chain that's now four feet overhead. Or maybe you have to take out a light fixture to install your fan, and then you find that the space is too dark. Or maybe you install a fan that doesn't have reversible blades, and you end up paying more to heat your house through the winter.
These are all scenarios you could avoid by choosing the right features for your new fan. Consider whether you'll need to control the fan remotely via smartphone, remote control, or wall panel. Think about whether you need a light source overhead. Do you live in a climate with cold winters? Reversible blades could save you a ton on heating costs.
A ceiling fan can really bring a space together and can help you control your home climate without paying more for energy. All you have to do is choose the right size, style, speed, and features for your needs, and you'll soon be enjoying lower heating and cooling costs and a more comfortable home.