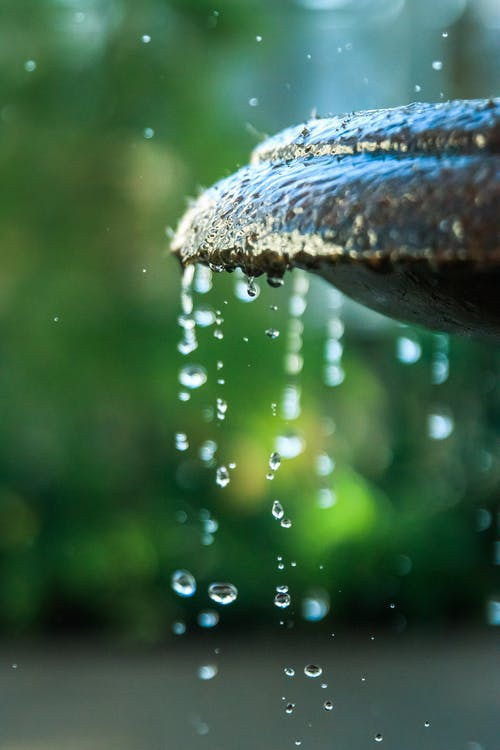 Image Source: https://www.pexels.com/photo/wood-water-summer-sun-3836887/
If you've invested in an outdoor garden fountain recently and aren't sure what exactly needs to be done to properly maintain it, go through this guide of ours, and you'll have all the info you need.
Even though they need less maintenance compared to pools, it still needs to be done. If you're just considering getting a fountain from Soothing Company and are looking to see what kind of maintenance is required, you'll be able to find all that info too.
We'll go through the cleaning process, how the weather conditions may affect it, as well as the option of hiring someone to do the cleaning for you. Getting an outdoor water fountain is a great addition to your property, and it might even increase its value, but it does need to be cleaned and taken care of regularly if you want it to keep both its looks and functionality.
Thorough Cleaning is Necessary
Regularly cleaning your fountain is essential and will increase its lifespan, and of course, keep it visually inviting. If you want to do this properly, there are a couple of steps involved. It is also worth mentioning that this needs to be done every couple of months, maybe even more often if you live in an area where a lot of things like leaves and dirt can end up in your fountain.
Wipe the Bowl Down
To do this, you'll, of course, need to drain the fountain. The cleaning process is not all that complicated; you need a light cleaner and a non-abrasive cloth to fully wipe down the bowl of your fountain from the inside.
This is done to prevent the buildup of any debris, algae, or mineral deposits that tend to stack up over time. The mineral buildup comes from elements like manganese, calcium, or magnesium, commonly found in water. You can actually use a water and vinegar mixture to clean these.
The Pump Needs to Be Cleaned Too
The pump requires just as much attention when it comes to cleaning, so when you drain the fountain, you should also remove the pump and get it cleaned. Of course, you should follow the manufacturer's guide when it comes to removing the pump, so you don't get anything wrong.
Once you have it out, you should clean it of any potential debris that has made its way into the pump and let it soak in a water and vinegar mixture to avoid getting mineral buildup that would hinder the mechanism.
How to Prevent Algae Growth
Especially in hotter climates, sometimes even a regular cleaning of the fountain will not prevent algae growth, as it can grow very fast. In these cases, you might want to look into adding an algae cleaner to your fountain's water.
Of course, you shouldn't do this if any pets or children can access the water, as it is a chemical solution. You should also always consult a professional if you aren't sure which algae cleaner you should get.
Weather Conditions Can Affect Your Process
If you live in an area with harsh weather conditions during the winter, you'll need to take some extra precautions in this period to keep your fountain safe. First of all, if you have the option of bringing the entire fountain indoors – do it. However, this is not an option for many people, so we'll go through the extra safety measures you can take.
Drain the fountain completely, and scrub it down, as you would when cleaning it. Then, unhook your pump, seal the connections to it, and take the pump to your garage or anywhere indoors where you have the room for it.
You should then cover your fountain with a water-resistant cover that will protect it from any debris or snow. Just make sure that the cover is in place safely and it can't get blown away by strong winds.
Professional Fountain Cleaners
If all that seems like a hassle, and you think you don't have the time to do it, you can always hire a professional to do it for you. For this, you would probably go to a landscaper, but you should be warned that this can be an expense, especially if they aren't already doing some work in your yard regularly.
In Conclusion
There you have it, all you needed to know about cleaning your outdoor water fountain, found in one place. If you think you're up to the task, you should definitely get those cleaning supplies and get cleaning, and your fountain will thank you for it.
Sources:
https://link.springer.com/article/10.1007/BF00041459
https://plumbingtoday.biz/blog/how-to-remove-hard-white-mineral-deposits-from-faucets-showerheads