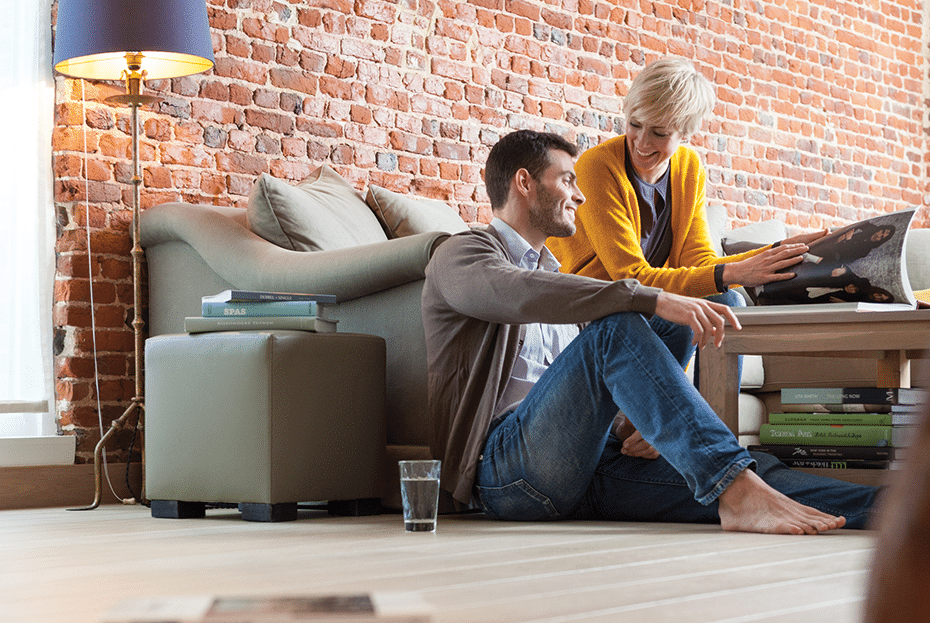 Are you tired of battling temperature imbalances and indoor air quality issues in your living or working space? Look no further than the innovative solution that lies beneath your feet – underfloor air circulation. This often overlooked technique has the power to transform your environment into a realm of comfort and efficiency.
In this article, we will delve into the intricacies of underfloor air circulation, exploring its benefits, components, installation, and maintenance. Get ready to discover the secret to a healthier and more enjoyable living or working space.
Understanding Underfloor Air Circulation
Underfloor air circulation, as the name suggests, involves the controlled movement of air beneath the floor of a building. Traditionally, air distribution systems were installed above the ceiling, leading to uneven temperature distribution and energy wastage. Underfloor air circulation addresses these concerns by introducing a smarter way to manage indoor environments. This technique not only enhances thermal comfort but also contributes to energy savings and improved indoor air quality.
Benefits that Matter:
Uniform Temperature Distribution: One of the primary advantages of underfloor air circulation is its ability to ensure uniform temperatures throughout the space. This eliminates the common issue of hot and cold spots, creating a harmonious environment that promotes comfort.
Energy Efficiency: By utilizing the principle of stratification, where warmer air naturally rises and cooler air settles, underfloor systems can operate at lower fan speeds. This translates to reduced energy consumption and lower utility bills.
Enhanced Indoor Air Quality: Underfloor air circulation systems enable the removal of pollutants and allergens that tend to accumulate near the floor. The constant exchange of air prevents the stagnation of impurities, leading to healthier indoor air quality.
Flexibility in Design: These systems offer architectural freedom. Ducts and vents are eliminated from the ceiling, providing designers with more flexibility to create aesthetically pleasing and open spaces.
Adaptability: Underfloor air circulation is not limited to new constructions. Retrofitting existing buildings with this technology is also possible, breathing new life into older spaces.
Components of the System
Air Plenum: The heart of the system, the air plenum is a space created between the structural floor and the raised floor. This plenum acts as a channel for the movement of conditioned air.
Raised Floor Panels: These removable panels allow easy access to the air plenum for maintenance and adjustments. They also play a role in distributing air evenly across the space.
Perforated Floor Tiles: Strategically placed perforated tiles permit the release of conditioned air from the plenum into the occupied area. These tiles are designed to blend seamlessly with the interior design.
Fan Units: These units are responsible for gently pushing air into the plenum. The controlled airflow can be adjusted to suit the specific requirements of the space.
Installation and Maintenance
Installing an underfloor air circulation system requires collaboration between architects, HVAC specialists, and construction teams. The process involves creating the air plenum, positioning the raised floor panels, and integrating the fan units. Attention to detail is essential to ensure optimal functionality.
Maintenance of the system primarily involves regular inspection of the plenum for debris or obstructions that might impede airflow. The raised floor panels should be kept clean, and the fan units need routine checks to guarantee smooth operation. Overall, the maintenance demands are minimal compared to traditional overhead systems.
Unlocking Comfort and Efficiency
Subfloor ventilation is more than just a technical concept – it's a pathway to achieving comfort and efficiency in indoor environments. By embracing the power of underfloor air circulation, you can bid farewell to temperature inconsistencies and subpar air quality. This revolutionary approach to air distribution aligns seamlessly with energy-conscious lifestyles, offering a sustainable way to optimize your living or working space.
Collaboration between architects, HVAC engineers, and other stakeholders is crucial to ensure a successful implementation that maximizes the benefits of this innovative approach to air circulation. As the construction industry continues to prioritize sustainability and occupant comfort, underfloor air circulation stands out as a promising solution that addresses both of these critical goals.