We all love our home, whether it is big or small, a beautiful penthouse in Manhattan, or a single room apartment in Brooklyn. Every time we lay on our couch and enjoy the essence of being home, we are thinking of making it more captivating. Sometimes we plan for changing curtains, order a new sofa set for the lounge, buy art pieces from Galleria Moretti in Florence and whatnot. Our imaginations know no bound.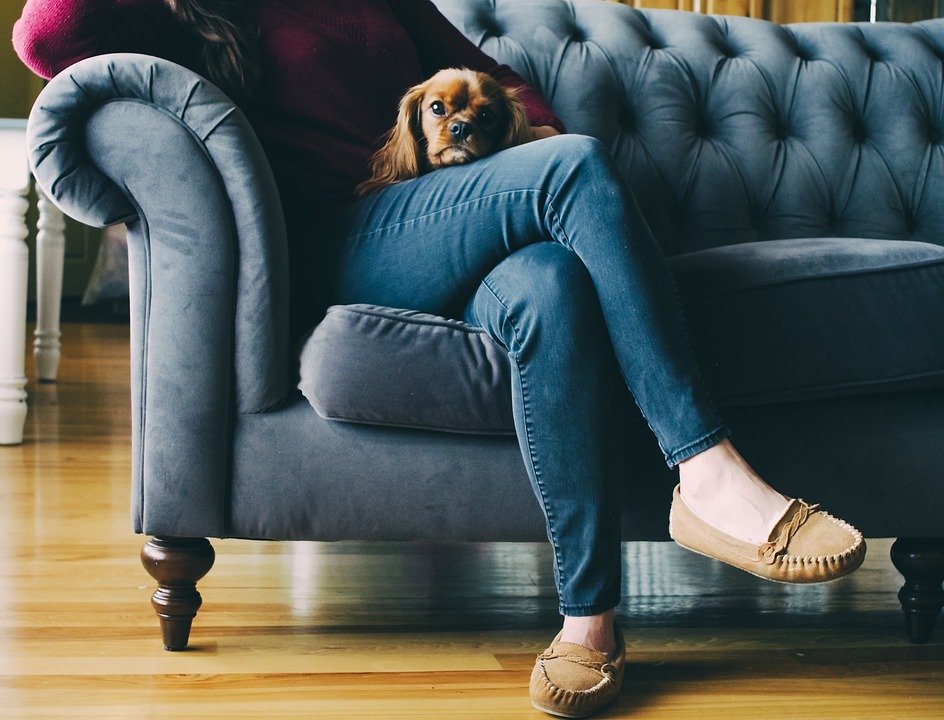 But when was the last time you thought of investing big in your remodeling dream? Listen to your floors as they rhyme 'if you fall, I will be there.' Well, it's time to pay some regard for the most essential yet forgiven part of the interior décor. Let's imagine for a moment that you are having a luxurious meal at a beautiful café patio beside a seashore with the soothing sun hiding behind the butterfly awning.
But suddenly, all the warmth fades away with a dull, cracked platter of dessert. All those mesmerizing effects will be nullified by just one factor. Similarly, it is essential to realize what role does your flooring plays in the whole scenario. Every epic piece of furniture that owns the touch of vintage or patterned mirror doors that you selected with a lot of affection and investment needs an excellent platter to be served well. 2020 can be your year for such a worthy investment. For instance, you may also look for Atlanta floor Refinishing if you low on budget yet equally desiring a new lustrous look.
It's time to enlighten you with some of the most trending ideas of flooring, to bring the wow to your home.
THE MARBLE PORCELAIN:
Those people who are looking for a sleek marble look can opt for this type of porcelain-made tiles. Interior designers now prefer the use of this counterpart instead of the original material because the cost can be reduced significantly. Marbles are known to enhance the sophistication with their wide range of patterns and colors. It has been in demand from ancient times to be used for decorative flooring, countertops, kitchens, bathrooms, and stairs. Porcelain markets possess a considerable quantity of Carrara Marble that encases durability, strength, luster, and natural veining.
THE WOOD PORCELAIN
Wooden floors never leave the show. Countless fans install the wood floor and refinish them annually without a second thought. Since the real wood is most likely to be damaged from scratches and lose their shine after a while, porcelain-made tiles can be a superb alternative. Engineering tiles are more in fashion because they are not too demanding for maintenance and care; moreover, preserves the style and uniqueness. You may also find custom-designed tiles for commercial uses that need to be extra robust, water-proof, stain and scratch-resistant, and fire-proof as well. Real chromatic ranges design the sessile-type oak pattern; the aesthetic appeal captivates the visitors.
Stain concrete mixtures tend to be mixed, poured down, and even polished by hands. We all know that the traditional manual procedure of manufacturing any good presents exceptional results. The same is the case with concrete tiles. They are now regarded as minimalist-based design. Both commercial and industrial sectors use concrete floors, such as; Manufacturing Plant Flooring, Warehouse Flooring, Aircraft Hangar Flooring, Shopping Center Flooring, Showroom Flooring, and whatnot.
They provide the desired features of durability, appeal, cost-effectiveness, and less maintenance. The need for occasional mop cleaning diminishes and does not fade or peel. The radiant-heat effect reduces the drying out of breathing corridors.
These distinctive tiles create a bolder look and pair smoothly with furniture of various designs and shades. Modern houses are also designed with these tiles for exterior purposes, for instance, gazebo roofs, patios, walkways, black and white tile pool decks, re-cladding retaining walls, garden stepping stones, and even driveways.
As a cherry on top, it comes with easy installation. People with some experience with DIY depot projects tend to tile their rooms without any hassle. Only the tile alignment needs perfection and attention, for a beautiful finish of the space.
Ivory, beige, reddish-brown, and gold color travertine flooring is quite famous among other flooring options. Travertine is obtained in the hot-springs when the minerals dissolve to reform in multiple layers for creative design. It is easy to cut the material in the desired shape. Romans had been using travertine in the construction. But what is more interesting is that the world-famous Colosseum was built significantly with travertine stone. Application areas include backsplashes, showers wall cladding, façades, and of course, flooring.
Since everything in the manufacturing industry is shifting towards eco-friendly ideas. The floors can also play their part in the chain of such affirmation. Tile tends to exhibit environment-friendly properties because they are biodegradable and renewable. For producing the vibrant hues and textures, mineral-based pigments are then added in the mixture. The end product can be availed in the form of laminated planks, sheets, or tiles. Experts recommend investing in linoleum tiles that come with a protective coating to prevent scratch marks or stains. You will be needing to follow steps to clean these tiles for ensuring log-life and luster.
RED STAINED BAMBOO FLOORING
Bamboo planks or strips are a combination of glued bamboo strands. The most appealing factor about this type of flooring is that it resembles hardwood floors, although it is just grass. Exotic locations such as island huts, resorts, and cottages prefer bamboo flooring because of the durability and beautiful look. It is also environment friendly as it regrows quickly in the forestry. Low installation cost and all the mentioned perks make bamboo a smarter choice for flooring.
CONCLUSION
You need to keep the budget in mind before making any selection to avoid disappointment. For a safe side, research online or visit the markets to get the complete knowledge of availability and costing. Though it sounds a hectic task, once all the hard time is gone, a beautiful, appealing interior will be waiting for you