If you're looking for a quick way to spruce up a room in your home, look no further than the installation of window blinds. These window treatments are not only decorative but also functional. Because of the many benefits that they offer, it's a wonderful idea to get rid of those curtains and drapes and replace them with blinds instead.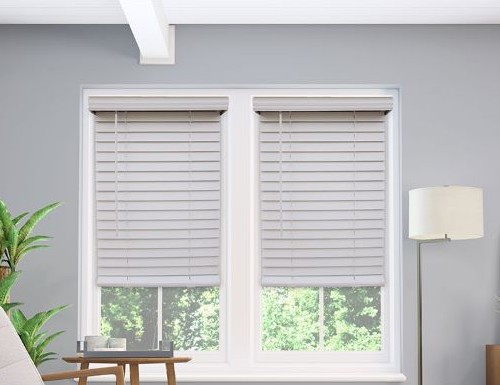 Are you still on the fence whether or not you should welcome blinds in your home? Here are some of the benefits that come with using blinds as your window treatments.
Improved Light Control
Using blinds, twisting a rod or pressing a button is all that it takes to control the amount of light getting inside your home. Window blinds offer precise light control better than curtains and drapes.
Blackout and light filtering blinds are available these days. Blackout blinds are for keeping your room pitch-black. Light filtering blinds, on the other hand, are for permitting some light in, while giving you enough privacy.
Lowered UV Light Exposure
Some blinds have the ability to keep the amount of ultraviolet (UV) light getting inside your home to a minimum. High-quality sunscreen blinds have the ability to keep out as much as 99% of harmful UV rays that the sun gives off.
The installation of sunscreen blinds helps protect light-sensitive furniture pieces and decorations from premature damage. More importantly, it helps you and your loved ones enjoy a lowered risk of suffering from deadly skin cancer.
Reduced Energy Consumption
Blinds are capable of preventing hot air outside from getting in during summer. Similarly, they can prevent warm air inside your home from escaping during winter. These window treatments can help regulate indoor temperature.
This allows you to use air conditioners and heaters less to feel comfortable while inside your home. As a result, household energy consumption drops. You will enjoy the money-saving perks of blinds the moment that your monthly electric bill gets to you.
Decreased Allergies
Curtains and drapes can easily collect allergens such as pollen, animal dander, and dust mites. Keeping these window treatments clean is no walk in the park. This is why their presence is a bad idea if a family member is suffering from allergies or asthma.
Consider switching to blinds without delay if it seems like someone you love is constantly experiencing watery eyes, runny nose, itchy skin, or shortness of breath. Since blinds are easy to clean, staying in the pink of health is easier.
Increased Room Appeal
Window blinds come in many types. They are also available in an assortment of colours and designs. Getting blinds custom-made is possible too. Because of the various options available, you can easily spruce up any room or area in your home.
You can also increase the functionality of a room by choosing the right type of blinds for it. For instance, your bedroom can become more conducive to sleep if you will install blackout blinds in it. With the right choice, indoor living can become more favourable.
In Conclusion
Blinds offer all kinds of benefits. There is one for every preference, need, and room in your home. You will see and enjoy the various perks blinds bring the minute that you use them as your window treatments.