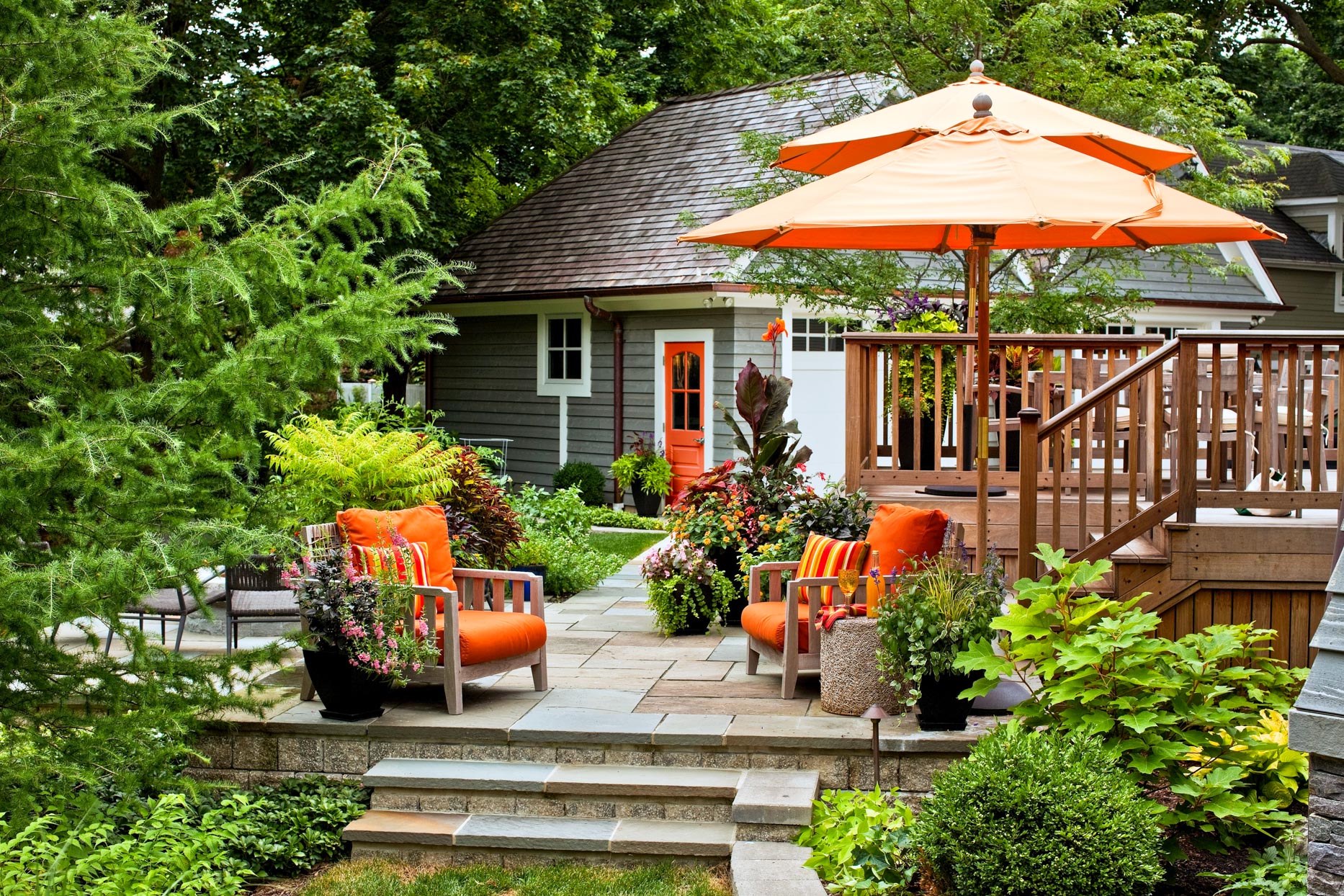 Homeowners take a great deal of pride in their property. And this is true from the floors within the home to the mailbox out on the corner. But it takes a lot of work to get your lawn looking its best.
Americans love to garden. And studies have shown that homeowners in the United States collectively spend billions of dollars on lawn care each year. If you think about it, this is a huge number when you look at the many homes around that appear to have not even a single dollar spent on maintenance.
There's a great deal of planning that goes into making your lawn healthy, lush and green. And if you want to enjoy your lawn, or if you're planning on selling your home in the future, year-round upkeep is essential.
If you're looking forward to the spring and summer months, you'll want to get your lawn ready so you can enjoy your property. And in the following, we'll discuss a few ways to do so.
Professional Lawn Maintenance
Far more goes into lawn maintenance than simply running a lawn mower around your yard once or twice a month. In fact, to have a truly healthy lawn, there are several tasks that you need to consider. And professional lawn care companies specialize in all of these.
A few lawn care tasks that professional lawn care services perform are as follows:
Grass cutting
Debris removal (broken tree limbs)
Mulching
Core aeration
Power seeding
Mosquito and tick control
Grub control
Lawn pest control
Weeding and trimming
As you can see from the above list, there is much more to do than meets the eye when it comes to keeping your lawn healthy. And when you elect to use a professional lawn care service, you'll not only be taking the burden off of yourself for performing this labor, you'll be able to rest easy knowing that the job is being done properly.
Native Gardens
One of the best ways to enhance the overall ambiance of your property is to have a native garden, or by having several planted around your lawn. And native gardens have many more benefits than exotic gardens.
A few benefits of native gardens include the following:
They rely on local rainfall (no need for extra water)
They're already acclimated to the soil and climate
No need for fertilizer
No need for pesticide
They help to keep your soil healthy
Provides for a natural habitat for local wildlife
Native gardens transport the natural beauty of the local area and allow it to thrive right in your yard. And this is great for local insect populations and beneficial pollinators such as bees, butterflies, and many others.
Native gardens are also a great way to make your property more eco-friendly and to reduce the amount of water and fertilizer that you'd otherwise have to use for an exotic garden that isn't accustomed to the climate of your local area.
In addition, native wildflowers will often bloom each season without any need for replanting. And this can add a splash of natural color to your property as well.
Stonescaping
If you really want to draw attention to your property, landscaping using stones or brick is a great way to add depth and texture to your lawn. And these are often used as elements to create borders or pathways throughout a space which can give your property a symmetrically appealing appearance.
For example, you can use stones as pavers around your property, or as pathways to and from the road if you'd like to create an additional path through your yard. Additionally, you can also use stones as accent borders around native gardens. Or you can create pathways into your gardens to make it easier for you to tend your garden and the like.
Other elements such as stone benches and tables are also great for aesthetic seating areas that can be perfect for entertaining, or if you simply want to dedicate a space for relaxing while out in your yard. And when it comes to stonescaping, there's no limits to what you can create aside from the limits of your imagination.
At the end of the day, you're going to be happy with any effort that you put into making your outdoor space to make it start looking its best. And the best time to begin this work is during the early spring when it's still cool, or before the growing season begins.