Kitchen hoods have a straightforward purpose that we all know about: to clear the air in the kitchen once we start cooking, preventing the odors from lingering too much. However, what we also tend to know about range hoods is that not all of them are very stylish. In fact, they just seem to be bulges in the ceiling that you cannot hide.
That being said, if you buy the right kitchen hood, there is a good chance that you might turn an ordinary appliance into a piece of art. You just need to look into the right models that you may use to emphasize your kitchen.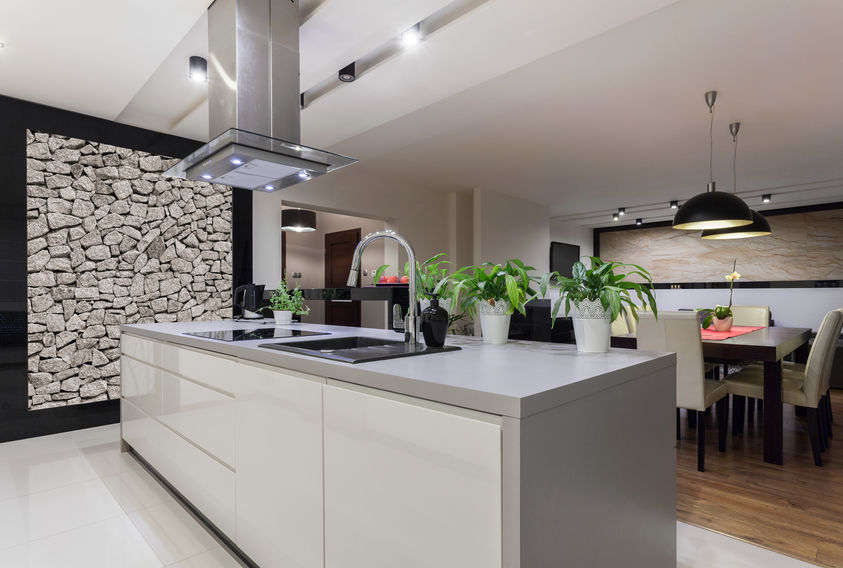 Kitchen Hoods as Stylish Pieces
"A kitchen hood may be a plain object – or it may be something that brings your kitchen back to life", said professionals from RTA Cabinet Supply LLC. If you go for a scalloped kitchen hood, for example, the look of the room will greatly improve – particularly if you have a bigger space. Plus, this kind of kitchen hood also has quite an intriguing design, meaning that you cannot get it to be any prettier than this.
Covering the range hood in a wood frame might also give off that rustic vibe that we all yearn for nowadays. You may create a container that encompasses the kitchen hood – or you may simply choose a kitchen hood that had been designed with that style in mind.
Weathered copper kitchen hoods have the purpose of turning your cooking space into an industrial-style room – making it look modern while maintaining that traditional look. Hoods made from brass might also gain that effect, particularly if you choose something that has a faded-out, weathered texture.
Kitchen Hoods – A Kitchen Centerpiece
Bear in mind that decorative range hoods can also be rather large – which means they are mostly suitable for kitchens that are fairly big. These units may be installed when you do not particularly need that space for anything else (such as storage).
These range hoods are a way of adding a focal point into your kitchen – to make the entire décor of the room stand out. It's like the fireplace version of the kitchen – only instead of building a fire within, it pulls out the smoke caused by the fire. The price for fire suppression system cost is worth buying to make your kitchen elegant and fire proof.
The right kitchen hood can prove to be a massive architectural piece of the kitchen, changing the atmosphere entirely. Choose poorly, and everyone will notice. After all, the kitchen hood is one of the first things that people notice when they step inside the kitchen – so, if it sticks out unpleasantly, the aesthetics are also compromised.
Hoods can also be built into the kitchen, with arched lines and stone designs. It might take some work into building this kind of frame around the hood – but the result will probably be worth it.
Adding a New Source of Lighting
Every range hood will have its own source of lighting, meaning that it will also improve the lighting in the kitchen. In most cases, that lighting helps you see better whatever it is that you are cooking if the main light is not that powerful or is not placed near the cooker stove.
That being said, the same lighting can also have a decorative purpose – in the sense that it only provides the light that you need to cook, whereas the rest remains as ambient light. Let's say that you have a rustic-looking kitchen paved with stone that looks gorgeous – but once you turn on all the main kitchen lights, all the magic is lost.
On the other hand, a range hood will provide just enough light to make you see throughout the kitchen – all while not ruining the magical mood. You will also see everything that you are cooking, with the light shining right above your food. It's as if you've been lighting candles in the kitchen – only this time, you are only using the light from the range hood.
Final Thoughts
Kitchen hoods have various purposes – one of them being the decorative one. Indeed, you want one for the utility that it provides, but you can't help but notice that the right range hood can also make your kitchen more stylish. You just need to choose the one that compliments the rest of your kitchen décor.