No one likes to stay in the same house and the same room for a longer time. No matter how amazing and fascinating the designs and outlooks are, after a while, boredom kicks in. Similarly, newer pleasant visuals and aesthetic feel boost the mood and offer positive vibes. Our bedrooms are our center of comfort; they provide relaxation to our minds and bodies. Our bedrooms must provide positive vibes for a healthy living.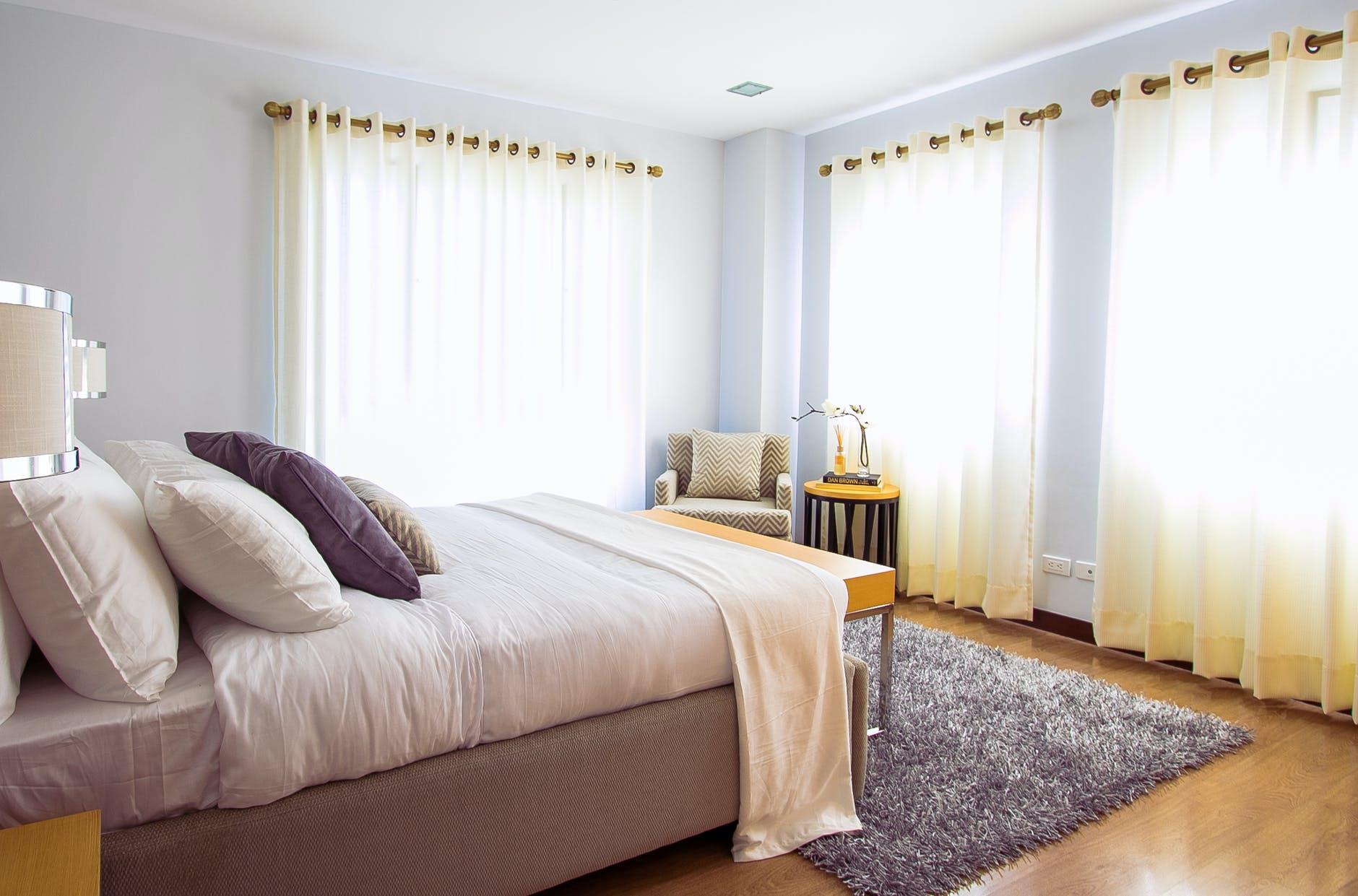 Your bedroom sets the tone of the day for you, and if it doesn't provide positivity and looks dull, it can affect your mood and performance. And if your bedroom lacks liveness in terms of looks, it's high time to change it. By chance, it doesn't mean merely to relocate as it won't be possible financially and logistically now and then. However, you can put on your creative hat and think about some of the ways you can uplift the outlook by some changes and tweaks.
Let's explore some of the ideas that can provide an entire look for your bedroom.
CLUTTER-FREE JAPANESE STYLE:
Like their philosophy, lifestyle, artworks, and architecture, Japanese people decorate their rooms in a minimalistic and more uncomplicated way. One can consider this more straightforward style that can provide serenity and space in the places. It offers clarity, neatness, and productive vibes for the people too. A simple yet big bed in the middle with minimal furniture of necessity and fewer accessories that can give an airy, spacious and relaxed feel to the room and its people. Such a style is perfect for rooms with smaller rooms and areas with limited space.
PLAY AROUND WITH COLORS AND ACCESSORIES:
You can do a lot without changing or shifting or adding furniture and fixtures in a room. Change in wall paint, bed covers, and curtains can simply enhance the ambiance of the room. Adding duvet cover sets with a lighter shade of wall paint can provide the calmness and tranquility. Lighter shades of color are not easy to maintain, but it's a great option if you can manage it. Alternatively, the lighter shades of white, blue, and purple are good options too. Changing the color of the room sounds basic, but it has a definite psychological science behind it, which impacts our moods positively or negatively.
SUNLIGHT AND WIND MATTERS:
Another economical way to uplift the feel of the room is to utilize the outside light. If you have a window in the room, take the max utility out of it. You can move around your bed as per your preferential exposure to sunlight in the morning. Exposure to sunlight and enough wind is essential as it is healthy too. Sometimes, only changing the setting of the bed can provide a fresher look in the room also.
THINK ABOUT THE BEDROOM LIGHTS:
If you are interested in keeping the atmosphere in your bedroom peace and mellow, be mindful of your choices of bedroom lights. Any glaring options with distracting and destructive blue light are a big no-no here. Consider night lights that provide soothing aroma and provide a calmness to your night sleep. There are many designer night light options that can fulfill such a requirement. Lastly, one must consider complementing their bedroom lights shades with natural moonlight to take the tranquility effect to the next level.
CONCLUSION:
In the end, there are countless strategies and tips to elevate the look of a room. The best approach is what is suitable as per the floor size and atmosphere of your room and your preference. Additionally, it is essential to clarify what exactly you are looking for, you need space, or you need fanciness, or you need a bright, colorful setup or what. It will help you to determine what needs to change. Conclusively, you should keep everything light from furniture to colors to upholstery. It can help to keep the room look fresh and airy.