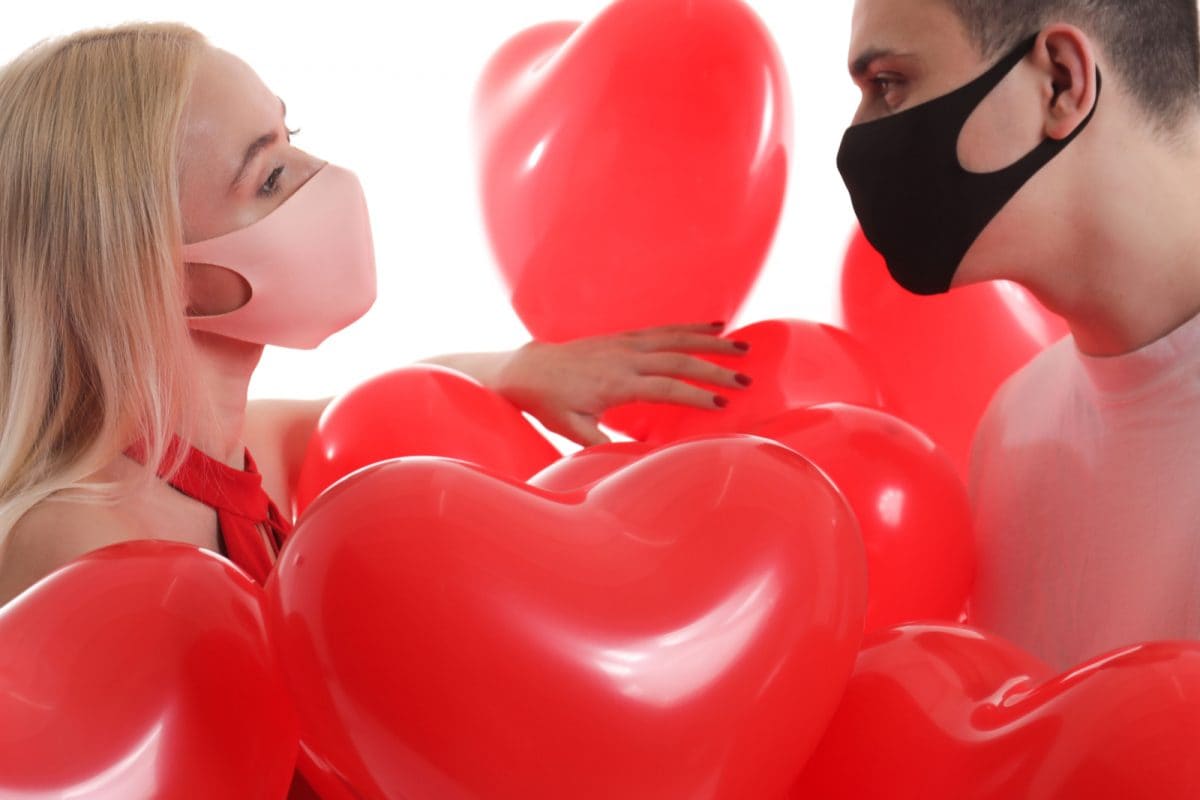 Love is in the air, so do Corona and its variants. This month is the month of expressing love, but the era is getting changed due to this Pandemic. The month of romance is here and the day of love is also around the corners, the question is that how am I going to celebrate it. We have the answers. This article is going to help you all to know the ways by which we all can celebrate this valentine's week like a pro amid this pandemic. You must be worried about the gifts and other stuff which you have to buy for your love. You don't have to worry about it. As we are helping you to celebrate the week, in the same way we are recommending you Pearsons Florist for the solution of your worries. Visit them and buy the beautiful gifts and Valentine's day special offer is also there. Apart from this, let's begin .
1- Show your love by creativity
If you show your creativity to you love it will make your bonding more strong. Greeting Cards, Yes! This is one of the most beautiful and generous ways to express your love even in this modern time. Buying expensive gifts for your love is not the only way to express your love and affection. These DIY cards is the best way to show your partner that how much you love and care for him or her just by writing heartwarming love messages with full of hearts.
2- Dinner for love
There is say that way of reaching to the heart goes via stomach. On this day plan a dinner for two and spent some quality time together with you love in the kitchen. Together cook the favorite dishes of yours. This will improve your bonding with your love as you will be working as team. You can divide the work as per the meal. One person can go for main course, or soup. Other person can go for starters and all. If you are in long distance relationship than you must order favorite food of your love and give some extra tip to the delivery executive, so that he delivers it with some more love and care.
3- Indoor Picnic
Going picnic has been the best way to spent time with your loved ones, this Pandemic, where going out can be dangerous for both of you. Keeping this thing in mind one the unique ways to celebrate it. Organizing indoor picnic, even though it is a very new concept, but it very effective if we consider the pandemic. It is same as outdoor picnic. Here also you will enjoy, will take food, and so much laugh and love. For place you can use your living room. Chose evening for better experience. Get some beautiful smelling candles to make your place smell romantic. Enjoy your meal with your love and keep the tension out of your mind of getting infected. Decorate you living room with beautiful lighting and delicious food as well.
4- Movie Night
Watching a romantic movie together can make your night a great date night of this week. If we talk about people then for many people these movies watching experiences has given them their first kiss. It is the time where people share their quality time by holding hands of each other and sometime people share their first kiss as well. That is why this is the way to create beautiful memories with your love.
5- A romantic breakfast in Bed
Morning with love in bed is the most beautiful feeling and nothing is there which can beat the romantic breakfast in bed on this valentine's day. You can go for many dishes and recipes which can make your morning more romantic. Here we are sharing some name of the dishes for your help. Simple and Sweet Egg in a hole (Bread having heart shaped hole filled with eggs). Waffles with Chocolate and one sweet and sour juice. Juice can be of orange, Mango, or pomegranate.
You must go for these pro ways to celebrate your once in a year romantic week. We other ways too which everybody shares, here we have given you the unique one. You may go for buying gifts and articles for above mentioned ways. You don't have think much for the website as well from where you should go. You should visit Pearsons Florist for your better deals and all you can find place.