So, for you, what room in your house do you consider to be your favorite area? Some may say the kitchen or the living area, but most people would respond with "my bedroom." The bedroom is considered a place where one could relax after a hectic day. A place where they can be their true self, be vulnerable, and go inside feeling like they are being welcomed with a hug with arms opened wide.
In various ways, our bedroom plays an essential space in our household. It's a place where we could have our quiet time and get a good sleep. A place where you could dance, draw, sing, meditate, everything! It gives our lives a sense of harmony, and somehow it makes us feel like our life is not a mess when our bedroom is clean and organized.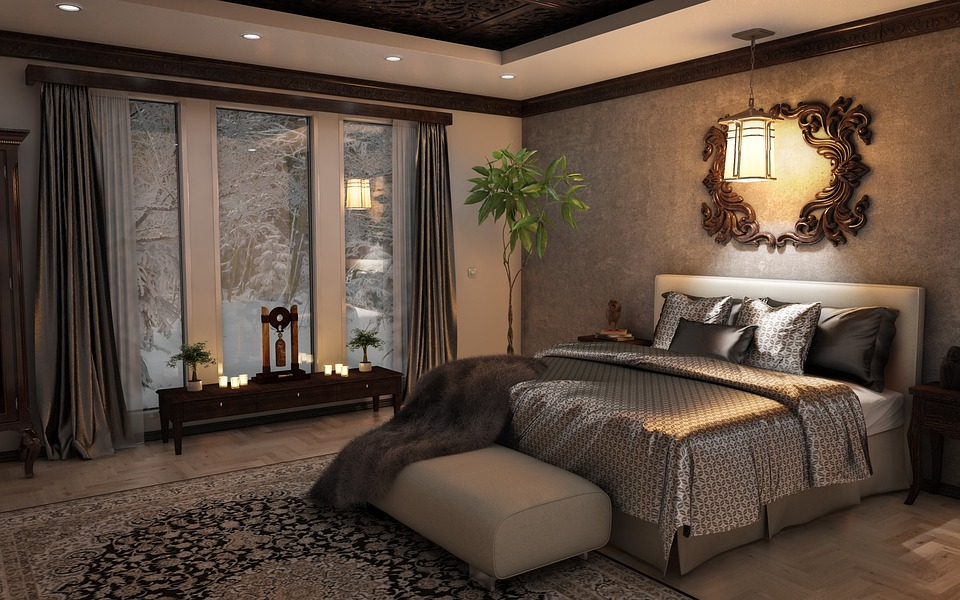 Thus, improving your bedroom this 2021 should be on your top to-do-list! If you're planning to have a bedroom transformation with a cheap budget, here are some achievable upgrades you could work out on:
New bedroom mattress
If you're one of those who follow the "sleep-eat-work-sleep" cycle, then stepping up your room with a better mattress might help you have a better sleep quality. Worn out mattresses could give rise to tons of medical conditions you don't want to suffer from. Some of which are colds, coughing, allergies, and the like.
Don't trade your wellness with a worn-out mattress. A mattress with latex-like foam is the right choice for stomach sleepers to have that excellent and comfortable body support you need. For back sleepers, memory foam could help as this is the best when you suffer from back and shoulder pain.
Lastly, the side sleeping position is one of the most common types of sleeping position. The best mattress for side sleepers is a softer type of mattress ideal for helping blood circulation while the person sleeps on one side, preventing aches and cramps. There are various mattresses suitable for different sleeping positions. If you're interested to know more about this, visit News Week to help you decide.
Room shelving
If you're a bookworm, then reading must be one of your favorite activities during your free time. Shelving could be of great help as a way to organize your books and other stuff too. Well-arranged books wouldn't be hard to achieve, and it's very accessible. With the vast DIY projects you could search online, you could start in no time!
Having your necessities arranged on a shelf will make it easier to find your books and essentials. You could even add some organizers to help you maximize your wall space. If you want your shelves to be a little extraordinary by having hidden DIY projects, you may try upgrading to a hidden door bookshelf. This bookshelf would look like an ordinary bookshelf but once opened; it could lead you to a different room.
Also, it could be a way of expressing yourself through the manner you design your items. Set up a cozy place in your room where you could read and have that peaceful reading time you've always wanted!
Clothes cabinet decluttering
As heartbreaking it may sound, there are clothes that we don't need anymore. The bedroom looks like a mess due to having too many clothes inside with too little space. To help you with this, decluttering could help in making more space in your room. Clothes can be hard to let go of, but you'll thank yourself later for it.
First, remove everything, then categorize the clothes from the ones you could still use and those you wish to donate. Then, decide whether you still want to give it or keep it. In this way, you will have a cleaner closet, and you'd have more space for other items in your room. If not, you may also try to start a garage sale so you could earn even just a little cash with your belongings.
Hung artworks on the wall
A plain wall could be enhanced by a hanging wall with artwork or any motivational quotes you prefer. You can try printing sample designs from the internet to get inspiration or make the artwork by yourself. Besides, a hint of uniqueness wouldn't hurt, right? Through this, you could express yourself more and add a unique accent to your room.
The opposite wall where your bed is located is one of the best locations to place your framed artworks. In this manner, you could easily see it. Wall hanging saves you space than putting up a standing frame. Also, remember to choose artworks matched with your room's design and color so that they could blend in nicely.
Patterned peel and stick wallpaper
Try adding a little splash of color to your room by incorporating a patterned wallpaper. Wallpapers are best when you want to change your room's color often. They are fast to peel and stick, making them very convenient to use.
If you don't like to have a wall full of patterned peel and stick wallpaper, you can just cut out some of it and add some to the corners of your room. In this way, you have added design to your room. Just make sure that you have the right design, and if anything goes wrong, you could peel it and re-try.
Takeaway
Bedroom upgrades could be a little challenging, especially when you do it alone. Thus, listed above are easily achievable bedroom transformations you could consider this 2021 to make staying in your bedroom more comfortable and fun. Besides, it's 2021, make this year a good one by improving your favorite go-to place.