LED lights décor are trending today. It has gained popularity due to its cost efficiency and easy usage. The LED lights are very easy to install and light in weight. You can literally put them anywhere. That's why they have become an excellent home décor element and become are going crazy with it. There are unlimited creative ways to use them.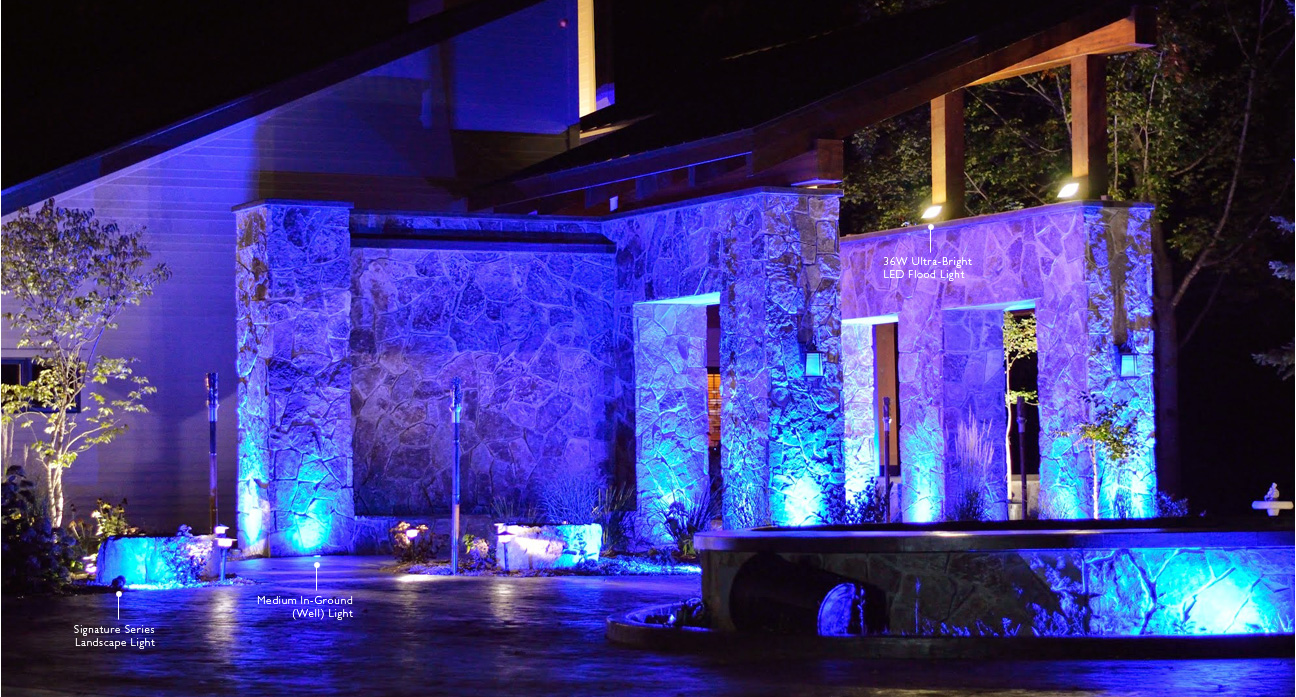 There are different variety of LED lights available in offline and online shops. However, it's hard to find all the amazing LED light collection in one place. But don't worry, we've done our homework and found the best place for LED lights shopping. Visit https://www.lepro.com/led-shop-lights to shop the versatile collection of LED lights at the best rates. That being said, here are some amazing LED light strip project ideas that you can carry out easily at home.
Wall Decoration with Led Strips 
You can literally do wonders to the wall by using LED light strips. There are many ways to decorate the walls with LED lights Strips. You can put LED light strips along the wall, board touching the ceiling. This will light up space. You can also use these lights as a decorative element. Create a piece of artwork using LED lights and put it on the living room, bedroom wall, etc.
Backlighting the screen using LED Light Strips
Putting the lights behind the T.V. screen is trending nowadays. Placing the LED Light Strips at the back of T.V. screens and Computer give your room a studio feel. It's a super easy process. The good thing is that some LED light strips come up with a sticky tap, which makes it very easy to place them anywhere.
Tip: Choose the LED light color that complements your T.V. or Computer body colors.
Staircase lighting is the best way to give your house an aesthetic appeal. No matter what type of Staircase your house has, LED lights can enhance its look. You don't need to hire an interior designer or an expert for that job. You can easily do it on your own. If you're doing a house renovation, make sure to include the staircase lighting.
Kitchen Cabinet Lighting​
The kitchen is the most important space in the home. It creates an impression on the visitors and brings up the good mood of the person cooking food there. You can light up the kitchen by placing the LED light strips under the cabinets. It will give your kitchen a luxurious look and also save a lot of electricity as you won't need to switch on the main lights for quick kitchen visits.
Customized Birthday Gifts
This one would definitely surprise you. LED lights are an excellent way to decorate a customized gift for your loved ones. You can create a memory picture box and fix LED lights in it. Or you can cut the recipient's full name from the thermocol sheets. Decorate it with shiny papers and put LED lights connected to a battery.
Every home has vanity mirrors. But simple mirrors are out of the game now. You can use LED rope lights at the boundary of the mirror to give it a fancy look and a spotlight effect, which will give provide your more clarity when you're looking yourself and getting ready.
The LED light's popularity is associated with shelves lighting. You can put LED light strips on bookshelves, dark closets, cupboards to light up space. These are the places where installing a proper bulb is hard and can ruin the look. That's why LED lights work perfectly for adding light to these spaces.
Lighting plays a vital factor in professional photography or videography. It's all about playing with lights. If you're a content creator or photography enthusiast, you must have good lighting fixtures in your room or studio. The best way of doing that is by using LED light as they are super easy to move due to its lightweight, and you can easily use them with the help of batteries. So, if you need to move to take certain shots, you can carry your photography lighting system with you.
Every house contains a photo wall, or if not, there are at least some memorable pictures handing on the wall of bedrooms. Well, you can enhance their appeal by putting LED light strips around them. It will give it attention, and it will provide you an amazing studio experience when there is room for dark.
The car interior lighting speaks on behalf of the car owner. Only car lovers can relate to that. There are many ways to decorate your car with your LED light strips. You can put the strips along with the car dashboard border. It will give your car a high tech look. Place some lights under the dashboard. It will brighten the leg space of the car and increases its visibility during the dark.
Summing-up
These are some of the easy to do yet extremely stylish lighting ideas. You can do so much more with LED light strips by using your creativeness. Hopefully, our post helped you to leaned new ways of using LED strips.