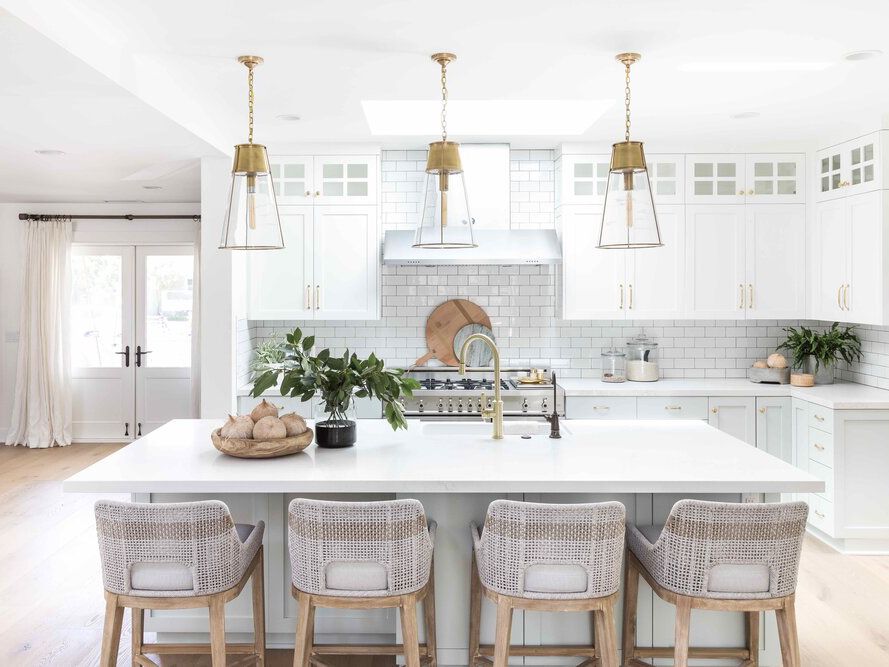 Many people are inspired to update their kitchen cabinets when they see all of the trending white kitchens out there. But before you start painting or buying new cabinets, there are a few things you should know about updating your kitchen and the best way to go about it.
White kitchen cabinets can be a great way to add a touch of modern elegance to your home décor, but like any other design choice, there are some things to keep in mind if you want your kitchen to look its best. In this article, we'll take a look at all the do's and don'ts of white kitchen cabinets, so that you can make the perfect choice for your home.
White Kitchen Cabinets Do's
1. Keep your kitchen cabinets white and neutral to help create a clean, organized look.
2. Use high-quality, stain-resistant white paint or white laminate flooring to keep your kitchen looking fresh.
3. Choose white appliances, accessories, and dishware to help brighten up your kitchen space.
4. Keep a few fun and colorful items in your kitchen for an added pop of color, but make sure they are low-key and not overwhelming.
5. Keep your countertops and floors clean and free of clutter to help create a polished look.
6. If you do decide to add color to your kitchen, choose light shades that will not compete with the whites of your cabinets or paint.
7. Be sure to regularly dust and vacuum your cabinets to keep them looking new!
White Kitchen Cabinets Don'ts
If you want to make your kitchen look more inviting and inviting than adding all-white cabinets is a great way to do it! However, there are a few things you should keep in mind before taking this step.
Don't go overboard with the whites – If you have a lot of dark furniture or accessories in your kitchen, then going all white might not be the best idea. Instead, try to tone down the whites and make them more complementary to your existing decor.
Don't go with the cheapest cabinets – if you're going to invest in all white cabinets, then it's important that you get quality ones. Cheap cabinets may not last as long and may not look as good once they start showing signs of wear. Try these white cabinets for your kitchen.
Don't forget about hardware – When you're adding all-white cabinets to your kitchen, it's important that you also add all new hardware. This will help to create a clean look and ensure that your cabinets will last for years to come.
Tips for Making a White Kitchen Cabinet Look More Like It Did When It Was New
When you're looking to spruce up your kitchen but don't want to break the bank, a white cabinet can be a great option. However, if you don't take care of it, your white cabinets will quickly become outdated and dingy. Here are some tips for keeping your white kitchen cabinets looking new:
-Give them a good cleaning every month. Dirty cabinets look dingy and can stain your walls and floors. Use a mild soap and water solution to clean them well. Make sure to dry them completely before storing any dishes or laundry in them.
-Only use white products on your cabinets. This includes paint, wax, and sealant. If you do decide to use a color on your cabinets, make sure it is a lightcolor so it doesn't overpower the whites.
-Don't overdo it with the decorations. A few pretty pillows or picture frames can add personality to your kitchen without taking away from its neutral look.
Conclusion
Recently, all white kitchens have become popular among home remodelers and those looking for a contemporary look in their kitchen. However, before you start painting your cabinets all white or pulling out all of your appliances to match, be sure to read through this guide to see what all-white kitchen do's and don'ts are. Follow these tips, and you will be putting together an elegant and stylish kitchen in no time!