Have you recently moved to an area that is prone to getting hurricanes? If so, you will need to get you and your family ready before the next storm hits. This notion might seem stressful but it is better to be prepared before it is too late.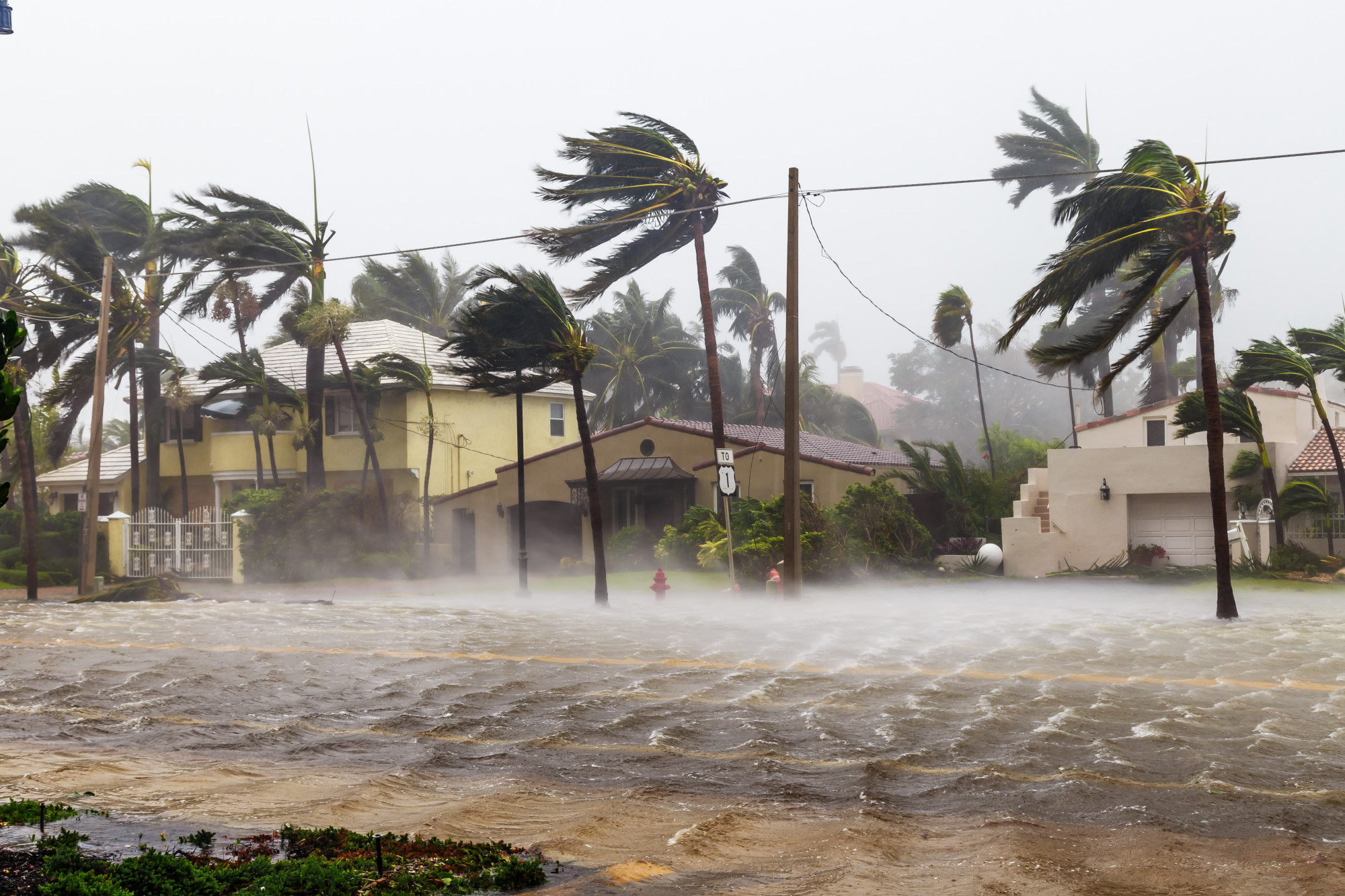 Keep reading for a helpful hurricane survival guide to get you and your family ready for the next big storm.
Create an Evacuation Plan
One of the first things you need to do to prepare for a hurricane is to create an evacuation plan. These are the steps you will take for preparing your family to leave your home when a big storm is heading your way and an evacuation order is in place. Make sure you have your route mapped out, the place you plan on staying, and choose one out of state person who will be the point of contact for everyone in the family.
If a hurricane is on its way you should prepare a "go-bag" that you can easily grab when it is time to leave. This bag should include food and water, extra clothes for each family member, phone and device chargers, a first aid kit, and any prescription medicines that are required for your family. You should also plan on bringing cash, any important paperwork such as birth certificates, and a map of your evacuation route.
Get Your Home Prepared
Hurricane winds can reach high rates of speed and are known to cause fallen branches and trees. In order to protect your home, you should have trees trimmed back or removed if they are a potential issue. Cover your windows with storm shutters or plywood boards at least 5/8″ thick.
Bring in any loose items that are outside such as patio furniture, kids play equipment, or garbage cans. These items can become projectiles and cause damage to you or your neighbors home. Sandbags should be placed around any areas of your home that might be prone to flooding, for instance, your garage door, or patio sliding glass door.
Inside your home, choose a room that will be your safe room for your family to remain in to weather the storm. This should be a room that doesn't have windows if possible and is large enough for your entire family to be comfortable. If you don't have a room like this that will fit your needs, then you should consider these Storm Shelters to help protect you and your family.
During the Storm
If you are planning on staying home during the storm then it is important to make sure you and your family remain inside and away from windows the whole time. If you lose power during the storm you should turn off all of your major appliances. This will help avoid your appliances suffering from a power surge when the power comes back on, potentially ruining the appliance.
Once the storm has passed, you should remain home until the local authorities have given the all-clear. It might be tempting to go out and see the damage that was caused but there could be down power lines in the road or flooding which is dangerous.
Follow This Hurricane Survival Guide for the Next Big Storm!
This hurricane survival guide will get you started with preparing for the next big storm that might be coming your way. Remember to make a plan, prepare your home and stay inside after the hurricane has passed until the authorities advise it is safe.
For more household tips and information be sure to visit our blog daily!