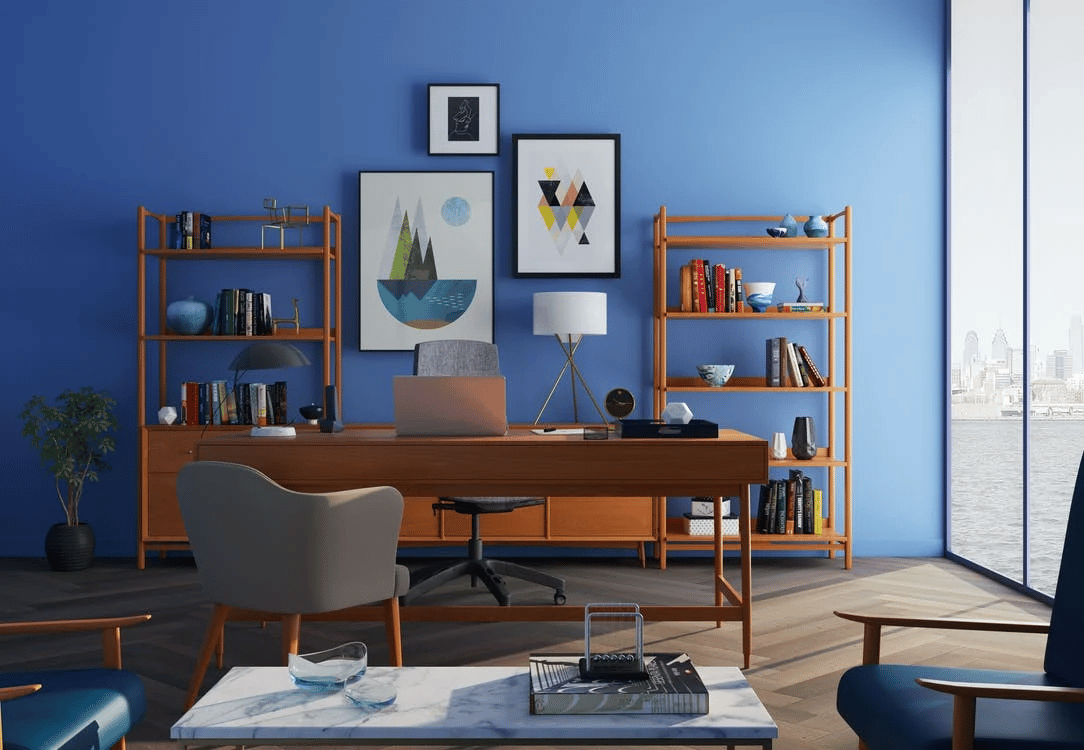 Of course it is always recommended to listen to professionals and take on board expert advice when provided. However, that is not to say that tips and advice from real people cannot be very useful as well. There are people up and down the USA who have experience of a home remodeling project, encountering problems, finding new hacks, and learning how to cope with the upheaval.
In this article, we will provide a collection of the best home renovation ideas from real people across the USA. Tips that can be applied to your next home remodel to ensure everything goes to plan and the final design meets your expectations.
Home Offices
In 2022, when home and remote working has become the norm, the need for a fully functional and comfortable home office has become essential. A productive but enjoyable space is a must-have for many professionals who have the option to work away from the office.
Let's take a look at a few ideas from real Americans for creating the perfect home office.
Prioritize what your home office needs before thinking about decoration and finishes
Assess your available space. Will the office take up a full room, or will it be a corner office?
Explore clever, space-saving storage options to avoid clutter
Make sure the room is comfortable and invest in a good office chair to support your back.
Buy a clock for a nice centerpiece and as a way to stick to disciplined office hours, encouraging a clock in, clock-out approach.
Set up your office in a space that receives a lot of natural light
Personalize the space with subtle comforts and things that represent you to make it a space you can enjoy spending time in.
Painting and Decorating
If you intend to stay in your house long term (five years or more), then decorating each room so they are to your liking is vital if you are to enjoy your property. A fresh lick of paint can help to transform a room, and fortunately, it is very temporary, meaning you can change your style on a regular basis. It is also a very low-cost way of brightening up any space.
You can also invest in high-quality paints from bespoke retailers. Wall paint that is very trendy right now is deeply saturated colors that is perfect for a bold and vibrant feature wall..
Because a paint job is very easily changed, this also means that if you do decide to put your home on the market, the owner won't have much trouble changing things, improving the resale potential of the house.
The Perfect Kitchen Remodel
If selling your home is on the agenda then the kitchen is probably the main thing buyers look for when making a decision. A run down, outdated kitchen can really bring down the saleability of your overall home. Therefore, a kitchen remodel can add a lot of value to your home and offer a good return on investment.
Consider a modern kitchen that uses energy and water saving technology, with a multi-purpose kitchen island that provides a great place to socialize and enjoy family meals. Plenty of storage is also essential, while modern materials such as concrete worktops can really give the room some wow factor. Finish things off with a striking backsplash that features unique tiles that offer a nice contrast to your walls.
Outdoor Tips
Boost your home's curb appeal by employing a few landscape design techniques in your front garden. Easy to maintain trees and shrubs, colorful flower beds, outdoor seating, and expert lighting can make your home much more appealing. after all, first impressions count.
Similarly, your backyard or garden can also be transformed into an amazing social space that is designed for outdoor dining, cocktail parties and BBQs. Seating that doubles as discrete storage is a recommended way of keeping clutter out of sight but in close reach.
Some of America's favorite outdoor plants and flowers include:
Pansies
Summer Snapdragons
Petulias
Hydrangeas
Wisteria
Magnolia
Pink Flowering Dogwood
Bathroom Upgrades
Equally as important as the kitchen is the bathroom. Homes which have a full-sized bathtub, a walk-in shower, and modern features is one thing buyers look out for when choosing their dream home. Four key areas that can make or break a bathroom in terms of design are; lighting, choice of tiles, use of mirrors, and flooring. The good news is that great results can be achieved at minimal costs, especially if you source out salvaged or refurbished materials.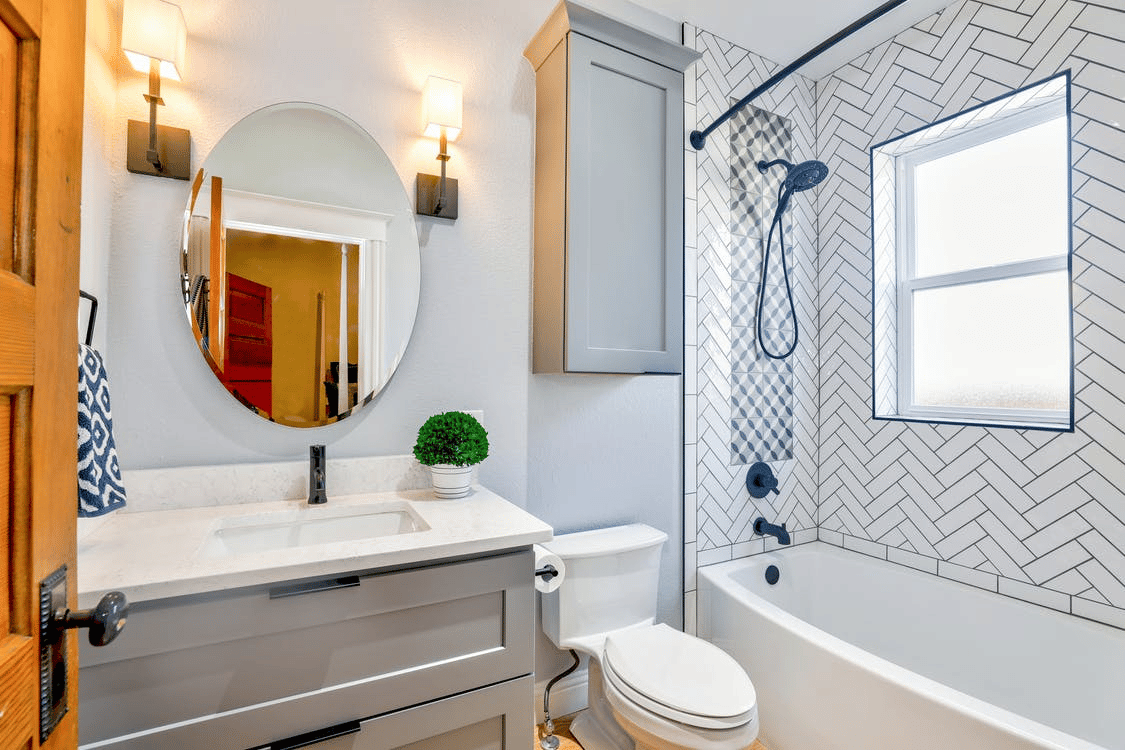 If you have the space then a second bathroom is also a good way of adding value to your home. This could be an ensuite bathroom to the master bedroom, or a downstairs toilet/ shower to be used by guests.
Making the most of Redundant Space
Do you have a basement or garage that serves little or no function? Then this space could be used for any number of things to improve your daily home life and again, increase the value of the property.
Basement or garage remodel ideas can include:
A guest bedroom
A second bathroom
A family room
A custom laundry room
A home office
A self-contained apartment for guests or your teenager
A bar or games room
When renovating a a garage it is recommended to try and bring in as much natural light as possible, and adequate ventilation is a must to avoid issues such as damp or mold.
Using Professional Services
Although there are many aspects of a home remodel that can be attempted by yourself. Any major renovation projects such as a bathroom or kitchen remodel will need to be completed by a professional contractor that is certified and experienced.
Californians looking for a San Jose, Fresno, or Encino home remodeling company should conduct plenty of research before choosing their contractor. SOD Home Group may become the best choice for you. Make sure you ask to see the company's portfolio and request references from previous customers to determine if they are the right company for you.