Everyone wants a beautiful, expensive-looking home. However, most people think that you have to make a couple of costly home improvements costing thousands. But the truth is, there are simple yet effective ways to make your home appear luxurious. Here are a few that you may want to try.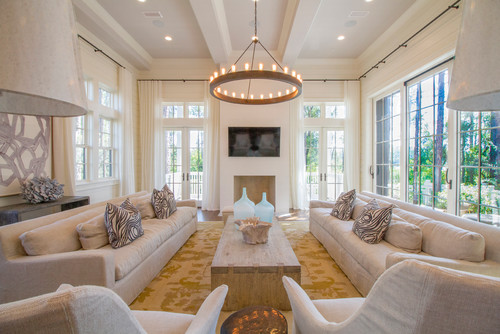 Start Planning – A successful home improvement, whether big or small, won't succeed without a well-thought plan. If you want to make your home look rich, you'll need to plan it carefully. Not only will it make it easier, but it will also help you avoid steep and unnecessary expenses. One of the few things you should consider is the style or theme you want. For instance, modern minimalist styles are among the most popular designs in decoration. For this theme, you'll want to have simple colour palettes, soft edges, and well-defined lines. You can also browse home improvement magazines, articles, and watch shows and make a note of the features that you like.
Get a Deck – Many people value an outdoor living space more than ever. Most people consider owning a beautiful, well-designed patio a luxury. When designing your patio, there are a handful of things you should also consider. You'll need to consider the colour scheme, the layout, and the materials you're using. What materials should be used is especially crucial when building a deck. For an expensive-looking deck, go for composite decking. Their wood-like appearance, low-maintenance, and superior durability make them one of the best options. It may have the highest initial price, but it's one of the most cost-efficient. For colour schemes, go for neutral shades for their flexibility.
Organize – Organizing your home is a cheap, practically free, way to improve your home's curb appeal. The truth is, you might even get some money back by selling items you longer need. By decluttering, you'll have an easier time thinking of a design and executing it. To decide whether something or go or not, consider how often you use the object. If you wish to store your items instead, consider building storage shed in your backyard.
Customize Furniture – Buying new sets of furniture is not cheap. So instead of buying new furniture, consider customizing and upgrading your existing furniture. You can use paints or stains to freshen them up. You can also replace their handles, knobs, and other removable parts. If you have some experience with tools, you can also add customized accents for a richer look. Alternatively, you can check out various guides on how to do so.
Make Use of Lighting – Lighting has many other purposes aside from providing light. For instance, soft, diffused lights can enhance the mood of a room, making it more relaxing and calming. They're suited for bedrooms and relaxation rooms. On the other hand, bright and focused lights boost productivity and energy, perfect for work areas and in the kitchen. Being able to use different kinds of lighting can make a huge difference in making your home look expensive.
Replace Textiles – Changing pillow covers, table cloths, curtains, and other textiles is another cheap and easy way to make your home look rich. When choosing the designs and patterns, always try to consider the style or theme you want.
Add Coving – Because of the aesthetics of neutral colour palettes, there's a risk of having it look too simple. To counter this, you can try to add coving to your walls, doors, and windows. There are various types of coving, each with a different purpose. But one thing is common; it creates a more polished, expensive finish.
Focus on the Entryways – If you have plans to sell your home or make excellent first impressions on your guests, the best way to start is the entryways. You don't necessarily need to get a new door since that can be quite expensive. Instead, use different techniques to redecorate your door. Aside from the coving, you can also try to stencil your doors. You can also give it a new colour by using paint, stains, or even wallpapers, all of which are cheap compared to buying new doors.