If your outdoor pool is looking a little tired and outdated, you may be considering renovation. Having an attractive, well-functioning pool can add a lot onto the value of your house, but even if you are not planning on moving, a quality pool can bring years of happiness as well as being the ideal place for entertaining. If you are contemplating renovation, consider these top ideas to give your pool a real wow factor.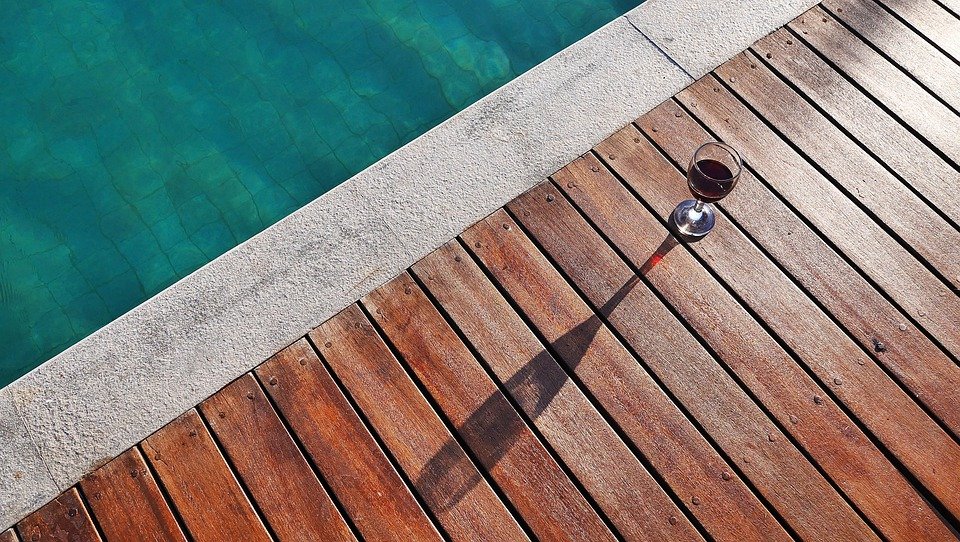 Water Features
Water features are a sure-fire way to supercharge your pool. There is a huge variety of waterfall features available, from water walls to cascades. For a natural look, why not have a rock face cascade, or a rainforest waterfall, which mimics the sound of rain falling on leaves, creating a truly relaxing experience? For a spa experience, you could install water jets or air jets. If you have children (or are a child at heart yourself), you could even add a slide!
Lighting
For a truly luxurious pool experience, consider adding underwater lighting. There is a full scope of LED colors available, which can be static or changing. Fairy lights, deck lighting, and outdoor lanterns are also great options for smaller budgets.
Fire
There is no greater contrast than fire and water, so what better way to add a dramatic centerpiece to your outdoor pool area than adding a firepit? If your budget won't extend to an in-pool feature, a portable firepit at the edge of the pool is the perfect way to warm up in the evenings.
Flooring
The flooring around your pool is not only important for safety, but it can also add aesthetic appeal. From wooden decking to pool deck pavers, there are many options to spruce up the area around your pool, transforming it into the perfect entertainment space.
Tiling
Adding new tiles to your pool can make an enormous difference to its overall look. The range of styles and colors is almost limitless, so you are sure to find a perfect match. You can even get glow-in-the-dark tiles, for the ultimate after-dark experience.
Go Natural
Get back to nature by going natural with your pool set-up. By adding biological filters and plants, you may save money in the long run as well as having less need for harsh chemicals, although there may be trade-offs such as less-desirable water color, so make sure you do your research into the pros and cons first.
Bar
If you entertain a lot, why not add a bar to your pool area? This is sure to be the talking point of any party, and it could either be installed at the edge of a pool, or for tropical holiday vibes, within the pool itself!
Before you begin work, make sure to check that your renovation plans comply with local laws, and that your area is suitable for the planned works to avoid disappointment. Always consult and hire a professional to ensure that the work is done correctly, safely, and legally.