Buying new construction equipment requires a huge investment and not every business can afford to spend millions on it. However, there's a more cost-effective alternative available that definitely costs you less than purchasing a new one i.e. buy used heavy equipment in good working condition.
Buying used equipment is different from making a new purchase. It may be damaged, and have malfunctioning parts, etc. Risks may outweigh the reward and that's why some business owners shy away from this money-saving option.
By being slow, cautious and well-informed, buyers can ensure their money is invested in the right machinery. This blog is crafted with the intention to provide readers with useful tips to remember if you intend to buy used heavy equipment and trucks for sale and eliminate the risk:
1. Consider Your Exact Requirements:
Start your search by knowing exactly what your requirements are. For example, are you looking for used motor graders for sale, all-terrain cranes for sale or anything more?.
Whatever your requirements, consider the equipment's size, model, attachments and capabilities before making a final decision. Carefully analyze your requirements before finalizing your choice.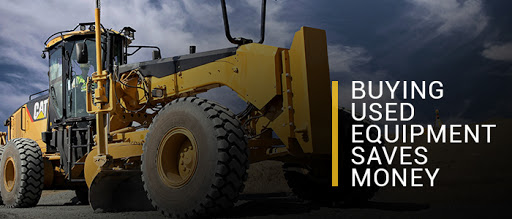 2. Buy From Reputable Seller Only
Buying from reliable and well-established companies can save you from possible headaches. Spend some time doing online research about the company background, reading online reviews, testimonials and business reports to get a good idea of whether you're buying from a legitimate seller or not.
You can also visit the Better Business Bureau in your area and search for the company you're considering buying used equipment from. The BBB rating of a business will give you a good idea about its current reputation in the market.
3. Operating Hours of Equipment
When checking on equipment, begin with checking how long the equipment was operated for, even though it may not indicate the exact condition of the machine.
At the same time, just because the equipment has a low number of operating hours does not mean it's in good condition. If it has not been maintained well, its condition is likely to be poorer than a well-maintained machine clocking over 10,000 hours!
It may be a good idea to stay away from equipment that is pushing its upper limits as the cost of maintenance would be much more in the long term.
4. Ensure Clear Title on Equipment
If you're buying from a business, make sure that the seller is the legal owner or has the legal authority to sell on the owner's behalf.
Beware of stolen equipment and liens. If you purchase equipment that does not have a clear title or has a lien applied (i.e. the seller has not cleared dues of a finance company or bank), you may have to forfeit ownership to the lending institution.
Do not forget to ask private sellers to provide the original sales invoice and match the name mentioned on the invoice with that of the seller. You can also check the ownership status by using the equipment's serial number, or the truck's VIN.
5. Thorough Inspection Is Must
Do not skip a thorough test and inspection of the used equipment before you buy it. If you don't have adequate heavy equipment knowledge, have a qualified mechanic or experienced operator carry out both a full inspection on your behalf.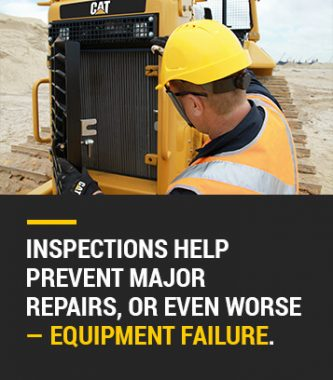 If you're buying from online auctions, browse websites that provide detailed equipment information along with photos of the heavy equipment from outside as well as inside.
6. Leave Payment Trail
If you are buying from an online marketplace or a private seller, make sure you have some kind of recourse action in case the equipment arrives in a condition that significantly differs from the images presented online, or worse still, if the equipment doesn't arrive at all.
With each purchase you make, ask for a receipt, invoice or other documentation presenting you as the owner of the equipment. Try to avoid paying in cash. Rather pay by certified check and leave a paper trail that is valid proof that you paid for the item.
Conclusion
Buying second-hand heavy construction equipment or trucks can be a wise decision if the buyer puts in some extra efforts to perform all the required checks to ensure safe and genuine purchasing from a legitimate seller.