The roof of your house is the first line of defense against elements like rain, wind, snow, and heat. These elements get deflected by the roof, therefore keeping you safe and comfortable in your home. This critical construction component also requires upkeep from time to time. It is vital to deal with problems like ponding water before making way into your home through leaks or other weakening. The roof also largely determines your home's value since it is the first thing that anyone sees when looking at your house. Roof painting is one of the most effective restoration projects to ensure structural integrity. Below is a compilation of 6 paints that you should consider for your roof restoration Brisbane project.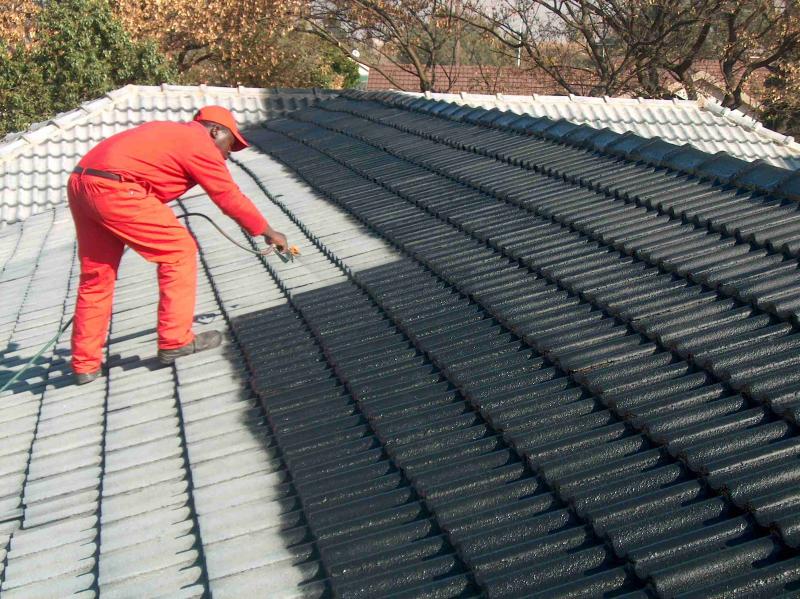 But before we dive into which paints are good for applying on your roof, it is important to understand what makes a paint product worth its salt. For metal roof paints, three factors can be used to rate paint brands against their competitors. These are;
• Solid levels in the paint
• Paint 'breathability.'
• The level of flexibility the paint exhibits
Quality roof paints use a lot of very high resin solids as opposed to chalks. The bubbling of the roof paint comes as a result of no moisture being allowed to escape from underneath the paint coat. This is where paint breathability comes in. The better the paint is at releasing a minimal amount of water vapors, the longer it lasts. So, based on this, some of the paints you should consider are;
High shield Roof Acrylic
APCO's Highshield roof acrylic paint is a high quality purely acrylic-based gloss finish that can be used on galvanized iron, brick, concrete, bare timber, and cement. This self-priming gloss is recommended for previously painted or new concrete tile or metal roofing. The paint is flexible and durable. It offers long-lasting weather elements protection for your home. When fully dried, high-shield roof acrylic provides a non-toxic film and has excellent adhesion to the substrate. The color lasts longer because of the pigment suspended in the acrylic.
Acrylux Roof Flat
This is a high-quality, premium roof paint designed to prevent molding for a variety of roof surfaces. Acrylux roof flat works excellently with flat decks, s-tile, aluminum, granular shingles, steel, and cement or barrel tiles. This 100% Acrylic roof paint provides better titanium UV protection than most other brands. Roof flat gives a semi-flat finish that can be matched with a variety of décor in many custom colors. Unlike many other roof paints, roof flat is guaranteed against chalking and peeling off.
Behr® Multi-Surface Roof Paint
This is a premium quality roof paint with excellent adhesion to various roofing materials or surfaces. Since the 100% Acrylic roof paint is tintable, it can be made to match with thousands of custom colors and décor. This paint is algae and mildew resistant and does not yellow or discolor when exposed to the sun's heat. BEHR® Multi-Surface Roof Paint gives a natural latex flat finish to your roof. The paint can be used on urethane foam, wood shake or slate roofs, concrete or cement, masonry shingles, composite sheet, and new or old unglazed tile.
Royale Waterproofing Membrane
The waterproofing membrane is a long-lasting and flexible elastomeric paint coating that has been formulated with new generation resins. This product is designed and formulated to offer long-term durability to roofs exposed to commercial and industrial environments. Since it is elastomeric, waterproofing membrane seals cracks on the roof surface completely without rapturing. You can retain the fresh look of your roof by applying the Royale waterproofing membrane.
Ppg Permanizer
PPG Paints is a well-known manufacturer of durable interior and exterior paint solutions. With the PERMANIZER acrylic latex paint, you get a long-lasting solution to your roofing problems, such as leaks. The paint has outstanding dirt resistance, which minimizes the intervals of cleaning your roof. With enhanced UV resistance, the paint does not discolor under the typical high roof temperatures.
Acrylux Roof Gloss
This is the company's most famous paint product and has stood the test f time to become arguably the most durable roof paint. Acrylux roof gloss contains large proportions of titanium, acrylic resin, and mildewcide, which makes it last longer than most of its competitors. Roof gloss can help you save on the energy costs of cooling your home due to thermal emissivity and high solar reflectance.
Autobiography
Jim Pulman has extensive knowledge and experience in Home Building, Construction, and Design. He writes articles in his free time and partners with content creators to share his expertise with the online community