There are an abundance of things you can do nowadays to enhance your residential property. You can zero in on its visual appeal, first of all. You can zero in on its security and safety levels as well. If you want to combine the best of both worlds, then you should think about possibly installing a steel fence. Having a steel fence surrounding your precious home can open you up to all sorts of indisputable perks.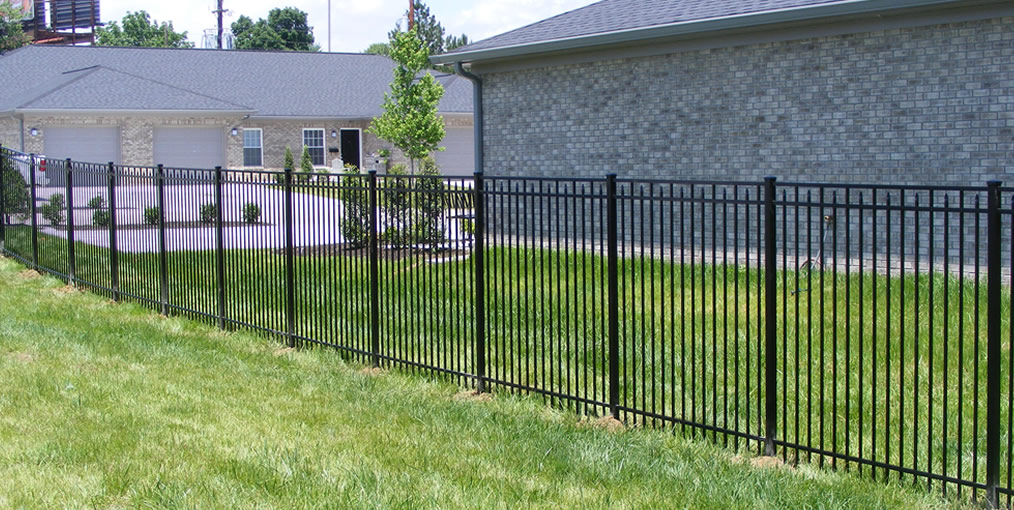 1. Reasonable Costs
Although residential fence options abound nowadays, they're not all the same. That's because some home fencing materials are notorious for being expensive. Luckily for you, steel is no way part of that category. If you want to install a home fence that's impressive yet economical, few options can compete with steel. Initial steel fence expenses aren't always cheap. Steel, however, generally doesn't have demanding upkeep requirements. That's how it can significantly decrease costs for owners. If you do encounter the occasional steel fence problem, you don't have to panic, either. That's because it most likely will be a minor one. Fixing it shouldn't cost you too much at all. Wood fence repair work tends to be a lot pricier.
2. Unrivaled Strength
People gravitate to residential steel fences thanks to pure strength. If you want to install a home fence that's powerful and resilient, you can't go wrong with steel. Since steel fences are tough, they can easily stay intact for many years. Potential criminals cannot easily move beyond steel bars. Steel fences can hold their own amidst all kinds of environmental factors. They're not vulnerable to weather-related harm.
3. Aesthetic Charms
There's no disputing that the appearance of the space that surrounds your home matters a great deal. Fortunately, steel is a material that's eye-catching and memorable. If you appreciate the magnetism and power of iron, you cannot go wrong with steel. Residential steel fences can be amazing for people who love having an abundance of choices. That's because people can pick between a wide selection of stunning steel fence color options. There are steel fences for homes that are a bit more traditional and classic in vibe. There are just as many steel fences for homes that are contemporary and sleek. Home steel fences can cater to all kinds of design aspirations.
4. Simple Installation
It can be such a hassle to have to deal with a residential fence that has complex and time-consuming installation requirements. The positive news is that setting steel fences up is a cinch. That's large because they do not involve any fasteners or screws.
5. Equally Simple Maintenance
If you're interested in a residential fencing choice that's ideal for people who do not want to have to handle complex and time-consuming maintenance duties, then steel may be the way to go for you. After you get your residential steel fence installed correctly by a professional, then you may want to paint on top of it using a formula that's made for metal. Doing this can safeguard it from the development of rust. Many things can bring on the emergence of unsightly rust. Rainfall is an example.
6. Superior Security
Who doesn't want the highest degree of security at home? If you're searching for a residential security fence option that can get you on the path to enhanced security, then steel may be the answer for you. Steel fence walls can deter all kinds of criminals who may be thinking about getting inside of your residence unlawfully. Fences that are made out of wood tend to pale in comparison with steel in the security department. That's because they often start to lose hardness with time. Determined criminals can often get through fence areas that are no longer as powerful. Since steel home fences do not degrade in that sense, they're much more reliable for security purposes.
Contact the Custom Auto Gates & Fencing Staff for More About Residential Steel Fences
Do you want to take your home's appearance, security, curb appeal, and value to the next tier? If you do, you should contact the Custom Auto Gates & Fencing staff for more about home steel fences. We can talk to you about automatic gates Brisbane can applaud.
Autobiography
Jim Pulman has extensive knowledge and experience in Home Building, Construction, and Design. He writes articles in his free time and partners with content creators to share his expertise with the online community