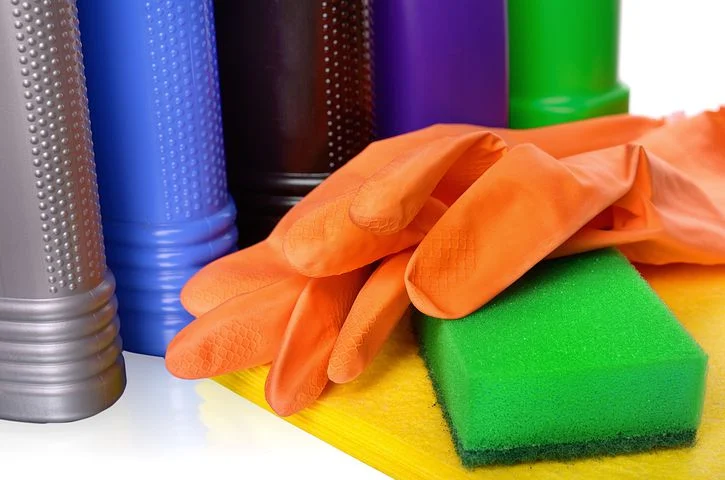 You probably have a bottle of hydrogen peroxide in your medicine cabinet to treat scrapes and small cuts, but did you know that it has many other uses that you can take advantage of around your house? Today you will discover some of the little-known cleaning benefits of hydrogen peroxide and you may be eager to try them out.
Hydrogen peroxide is a natural compound that has many benefits including antibacterial and antifungal properties. This makes it the perfect cleaning solution for your home. Hydrogen peroxide cleaners like the products from Three Main are environmentally safe to use and won't injure your children or pets.
If the pandemic of 2020 has taught us anything, it's the importance of controlling the spread of germs in our homes through proper sanitization. Let's take a look at some of the amazing ways to use hydrogen peroxide in your home.
Spot Remover
Accidents and spills happen in every home. In most cases, with quick action and the right tools, you can remove stains before they become permanent. Some of the toughest stains — like blood from a cut finger — can seem impossible to tackle. By using hydrogen peroxide at full strength, you have a chance to remove the stain. Wait until the hydrogen peroxide has stopped fizzing and then gently rub and dab the stain until it is cleared away.
Tough laundry stains can be tackled by using hydrogen peroxide. A simple mixture of equal parts hydrogen peroxide and dish soap will create a powerful homemade stain remover. Common stains like yellowed armpits on shirts, coffee, wine, and grass stains are no match for this mixture. Simply add your mixture to the stain and give it a good scrub before adding it to your washer.
Bleach Substitute
If you have delicate clothing that you are hesitant to use bleach on, hydrogen peroxide can be used as a powerful substitute. Not only will your clothes get a deep clean and be stripped of any bacteria or fungal spores, but they will also come out with a brilliant white shine.
Hydrogen peroxide doesn't work as quickly as bleach for whitening. For the best results, it's recommended that you leave your load to sit in treated water for at least 20 minutes before you start your machine. Do not use hydrogen peroxide on your colored loads as it is not a color-safe bleaching alternative.
Antifungal
In areas like your kitchen and bathroom where there is a lot of moisture, it's possible for mold to grow. Mold spores can be hazardous to your health and can cause allergic reactions and respiratory issues. Hydrogen peroxide is an effective antifungal that can help you to eliminate mold in your home. Using a spray bottle with a diluted formula of three parts water and one part hydrogen peroxide, soak the molded area and leave it for 30 minutes, then simply wipe away.
Antibacterial
One of the bacterial hotspots in your home is the bathroom. Your toilet can be home to many bacterial spores that can be harmful to the health of your family. You can use hydrogen peroxide to get a deep cleaning of your toilet. If you are hesitant to use heavy chemicals that are found in most toilet bowl cleaners, this is a safe option that has a lower environmental impact. Spray a hydrogen peroxide solution mixed with a bit of water into your bowl and around the rim and wait for 30 minutes. Using your bathroom scrub brush, clean normally and flush.
Sanitize
The pandemic of 2020 has taught us the importance of cleaning household surfaces and riding our homes of harmful bacteria and viruses. Hydrogen peroxide is an excellent cleanser that can help you keep your home sanitized. Using a cloth and spray bottle filled with two parts diluted hydrogen peroxide and one part water solution, you can cleanse all the hotspots in your home. Countertops, cutting boards, door handles, electronics, and other heavy traffic areas can all be treated and sanitized with hydrogen peroxide.
Hydrogen peroxide quickly loses its powerful benefits once it is exposed to the air or sunlight. It is important to keep your hydrogen peroxide safely stored in its original dark brown bottle to maintain its potency.
More consumers than ever before are concerned about the safety and environmental impact of their everyday purchases like cleaning products. Hydrogen peroxide is a powerful spot cleaner, sanitizer, anti-bacterial, and antifungal that is safe for your family, your pets, and the environment. If you are looking for an effective cleanser for your home that will be gentle and safe, try hydrogen peroxide and keep your home clean and fresh.