Hot water is one of the essentials that guarantee comfort within the home or business. An electric hot water system is one of the affordable options that can suit nearly all types of dwellings. If you wish to install an electric hot water system in your home, you can consult reliable service providers such as Conrad Martens Hot Water Brisbane for same-day service from experienced plumbers. The experts will advise you on the best brand.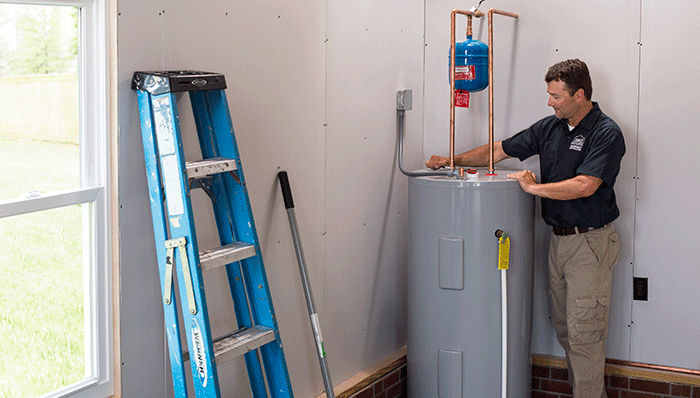 Some of the benefits of installing a hot water system in your home or business include;
1. Electric Hot Water Systems Are Cost-Effective
One of the main reasons why electric water heaters are a popular option is because they have a low installation cost. Although gas water heaters may seem like a cheaper option, the plumbers must install extensive piping or vents to keep it operational. Gas water heaters are therefore expensive to install, especially in brand new buildings. An electric water heater, on the other hand, requires a simple installation process and utilizes the resources that are already available within the building.
2. It Is Quick, Convenient and Easy to Customize
Electric water heaters need no vents, pipes, or complex distribution methods during installation. The installation process is, therefore, quick and easy. Even if the plumber points out that some minor repairs in your electrical system are necessary before the heater is installed, it is likely to cost much less than a gas water heater installation would.
Moreover, electric water heaters are easily available, and they come in a wide range of types and brands. You can, therefore, find something to suit your needs, without having to make special orders that may be subjected to waiting time.
3. Electric Hot Water Systems Are Efficient
Some hot water systems allow heat to escape in the process of combustion and ventilation. It results in long waits for the water to heat to the expected temperature and wasted energy. This isn't the case for electric hot water systems. They do not require ventilation and they, therefore, heat the water faster. Additionally, the heat that is put off in the process warms up the house instead of escaping through the vent.
4. Electricity Is Widely Available
Many businesses and homes already have electricity installed within the premises for various uses other than electrical water heating systems. This may not be the same for other heating systems such as gas and propane. Homes or businesses that are in more rural locations may not have easy access to natural gas hook up. An option like propane can also prove to be high maintenance and cumbersome choice. Electricity is, therefore, a preferable option because it is easy to access and maintain.
5. Electric Hot Water Systems Last Longer
Any type of water heating system is susceptible to wear and tear. It is, therefore, important to ensure that the system you select can last long enough to be a worthwhile investment. Most electric hot water systems tend to last for over 15 years. Additionally, they do not produce any emissions and are environmentally friendly. Many people, therefore, prefer electric systems, because they are reliable in the long term.
6. They Are a Safe Option
Although some electrical safety issues may arise, they tend to be less rare than those associated with other forms of heating such as gas and propane. The plumbers also ensure to check on your wiring before they install your new electric water heater. The ventilation in gas hot water systems may seize to work correctly, especially in older homes, and pose major safety risks if they start to leak. Electric hot water systems are, therefore, a safer option, especially in homes with young children.
In addition to the above factors, a home or business owner may choose to install a type of electric water heating unit known as a heat pump. Instead of generating heat, a heat pump transfers it from other sources, thus saving on energy significantly in the long term. Electric hot water systems are also easy to repair because unlike gas and propane boilers, they don't have moving parts. The plumber can, therefore, fix any issue that arises with your system within a few hours and allow you to continue enjoying hot water in no time.
Autobiography
Jim Pulman has extensive knowledge and experience in Home Building, Construction, and Design. He writes articles in his free time and partners with content creators to share his expertise with the online community