Baby cots will enable your child to sleep peacefully without getting disturbed. They will also keep your child safe from receiving any injury. You will come across a variety of baby cot, and some of them can be attached to the grownups bed as well. This gives you the chance to breastfeed your baby without going to your baby's room. The cot comes with foldable or adjustable side railings that will enable you to keep the baby cot beside your bed without any issue.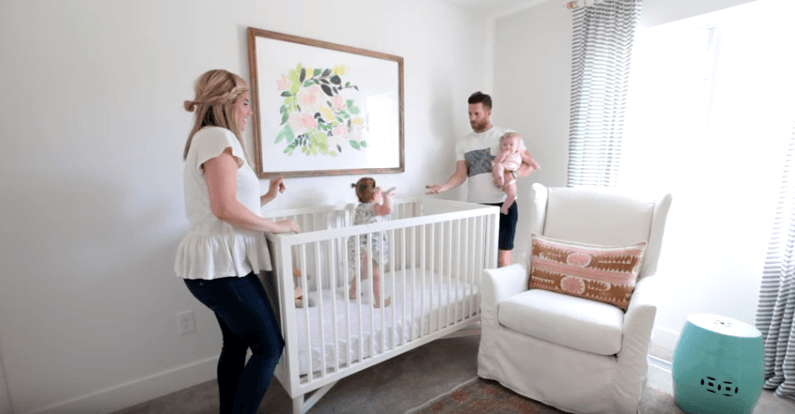 How does a baby cot add utility?
Baby cots are one of the best places to put your child to sleep. They come in many shapes, designs, shades, and sizes so that you can select the one that will go well in your child's nursery. There are many ways that prove baby cots to be pretty useful. Check below!
The baby cots are large and are pretty sturdy as well. They stand out to be long-lasting furniture as they can hold your baby for several years rather than several months. You can even open the cot to transform it into a bed when your child is big enough for it. The cots are pretty comfortable and create a safe and secure environment for your baby.
Having a baby cot will enable your child to sleep in their nursery rather than sleeping on your bed. Whether you place the cot in your room or a separate room, it will prevent unwanted accidents like rolling off the edge from taking place. Along with that, the baby cot will also keep your child safe from SIDS or Sudden Infant Death Syndrome.
With the help of a baby cot, you can sleep train your baby right from birth. It's because babies that tend to sleep with their mothers require more night-time feeds. This will disturb your and your baby's sleep pattern. That is why placing your bundle of joy in a baby cot right beside your bed or in a separate room will be the right thing to do. The baby cot will enable you to take care of the night time feeds without fully waking up your child.
The baby cots stand out as safe furniture due to their high walls. It will protect your child when they are alone in the room or are with the pets as no one can get inside the cot, nor, the baby will come out from it. They are made from superior-quality materials, which makes them durable so that they do not break or crack easily.
You will find many types of baby cots available in the market, some of them come in round-shape, and others come in rectangle or box shape. You can choose a cot for your child that will match the room's interior and also with your budget.
Final Words!
Baby cots are ideal for newborn babies who are 1 to 3 years old. Many of the cribs come with teeth bars as it will prevent your baby from chewing the wooden bars of the cot and the risk of getting splinters.