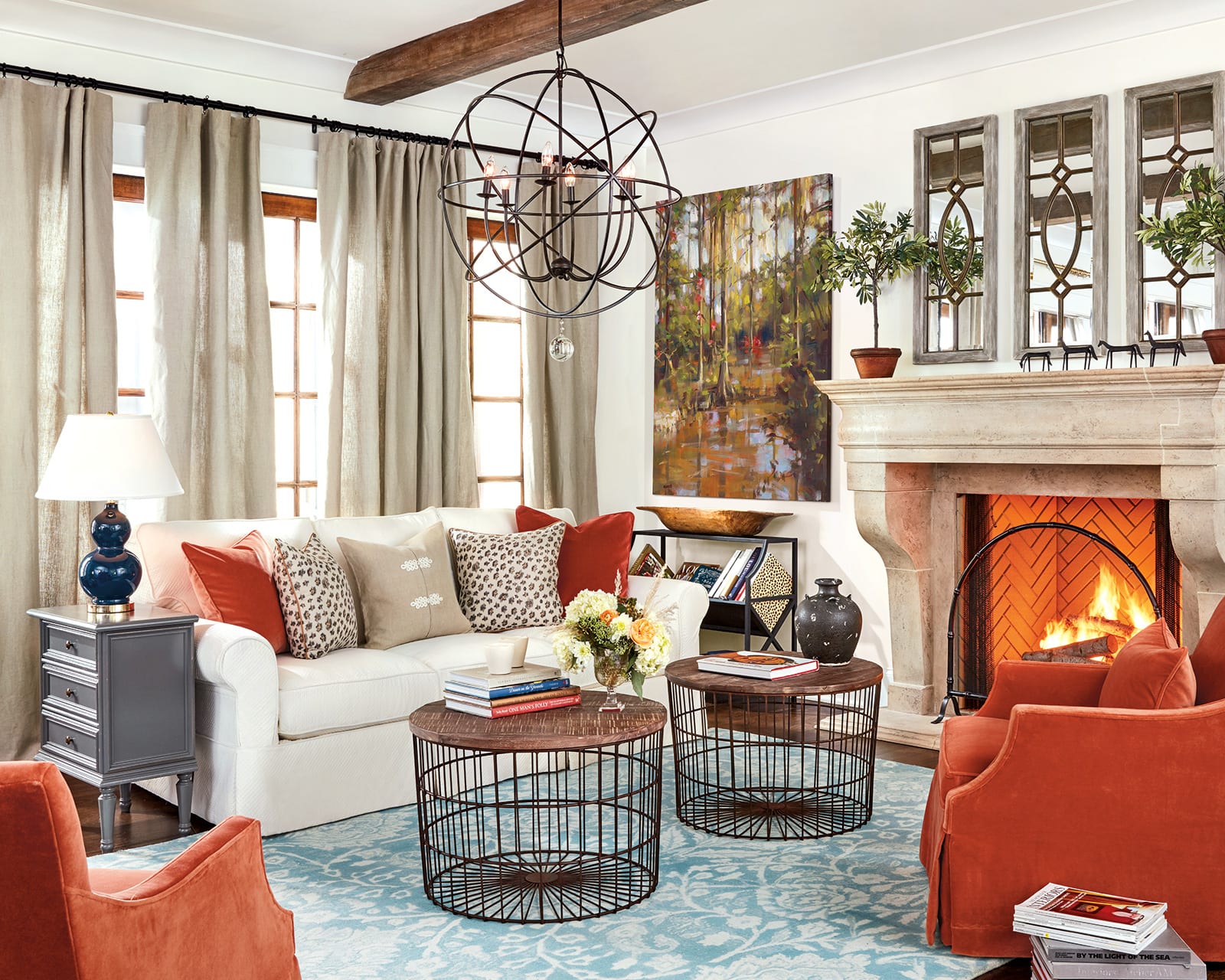 First impressions are deemed to be the essential ones. That way, the living room is the most important space in your home as it is open to every guest who arrives at your place.
If you want to impress your guests, you can use the following tips that can make your living room look more expensive on a budget.
Using Wallpapers
Using textured wallpaper in the living room will only add to its beauty. There are a plethora of designs to choose from, and it becomes tough to select one. Pattern, color, style, and texture are the factors to be considered while choosing a wallpaper.
You need to select wallpaper that goes with the flow of your living room. Platforms like Pinterest will provide you with various wallpaper ideas that can elevate the elegance of your living room.
If you cannot afford to include wallpapers on every wall, you can create an accent wall. Creating an accent wall will break the monotonous pattern of the plain colored walls and make your living room look more luxurious and expensive.
Creating Sitting Groups
The way you structure your furniture defines the structure of your living room. Getting luxurious furniture pieces like sofa sets and coffee tables can cost you a fortune. You need to select the furniture that suits the style of your living room and is affordable.
You can enhance the look of your living room by creating multiple sitting groups. A sitting group consists of a coffee table and seating furniture. These small seating groups are more elegant than a long and monotonous seating arrangement.
Your living room should not look or feel congested because of these multiple seating groups. Don't try to fit furniture pieces in your living room forcefully.
Including Art Pieces
This particular tip is used even by large offices. A famous artwork can cost you an arm and a leg. It is unnecessary to include lavish art paintings or sculptures to enhance the ambiance of your living room. You can consist of small and affordable artworks to decorate your living room.
Select art pieces that match the mood of your living room. Any random art piece will look inconsistent with the theme and ruin your living room's look. Wall art and photos can work as a focal point for your living room and will provide the icing on the cake.
A combination of both 2-D and 3-D artworks and paintings can be used to design your living room. Ensure the artwork in your living room does not look like an obligatory addition (it should match the flow of your living room).
Layered Lighting
Well, no one can ignore the effect that lighting adds to the luxury of a living room. Including proper lighting that suits the atmosphere of your living room can enhance the aura of your living room. Layered lighting includes matching your lights with the colors, textures, and fabrics of your living room.
Layered lighting is using multiple lighting types to create a well-balanced look in your living room. Three types of layered lightings can impose a magical look for your living room. These types are ambient, task, and accent lighting.
Another trending style that can be adopted to decorate your living room is using a ceiling fan with light. This type of fan offers dual usability and will add to the beauty of your living space. These fans are affordable, and the lights are very decorative. In short, they are far better than an average ceiling fan.
Make your living room look symmetric
A symmetrical appearance is what makes your living room look more luxurious and expensive. You don't need to include a replica of furniture pieces to include symmetry in your living room. Proper placement of furniture pieces will work fine in creating a symmetric appearance. It is also unnecessary to incorporate balance in your living room if it does not match your style.
Coloring your walls can also create symmetry in your living room. Placing similar furniture pieces in seating groups will help in creating a symmetric living room. Even the art pieces of the living room can be arranged symmetrically to give the entirety a certain balance.
Even if asymmetric styles are trending nowadays, a symmetrical living room can offer your living room an elegant and luxurious appearance.