Wherever you're reading this from, there's no denying that an air conditioner is now more than just a matter of luxury. Rather, it's one that provides comfort to the entire household, especially when the hot, summer months start to come.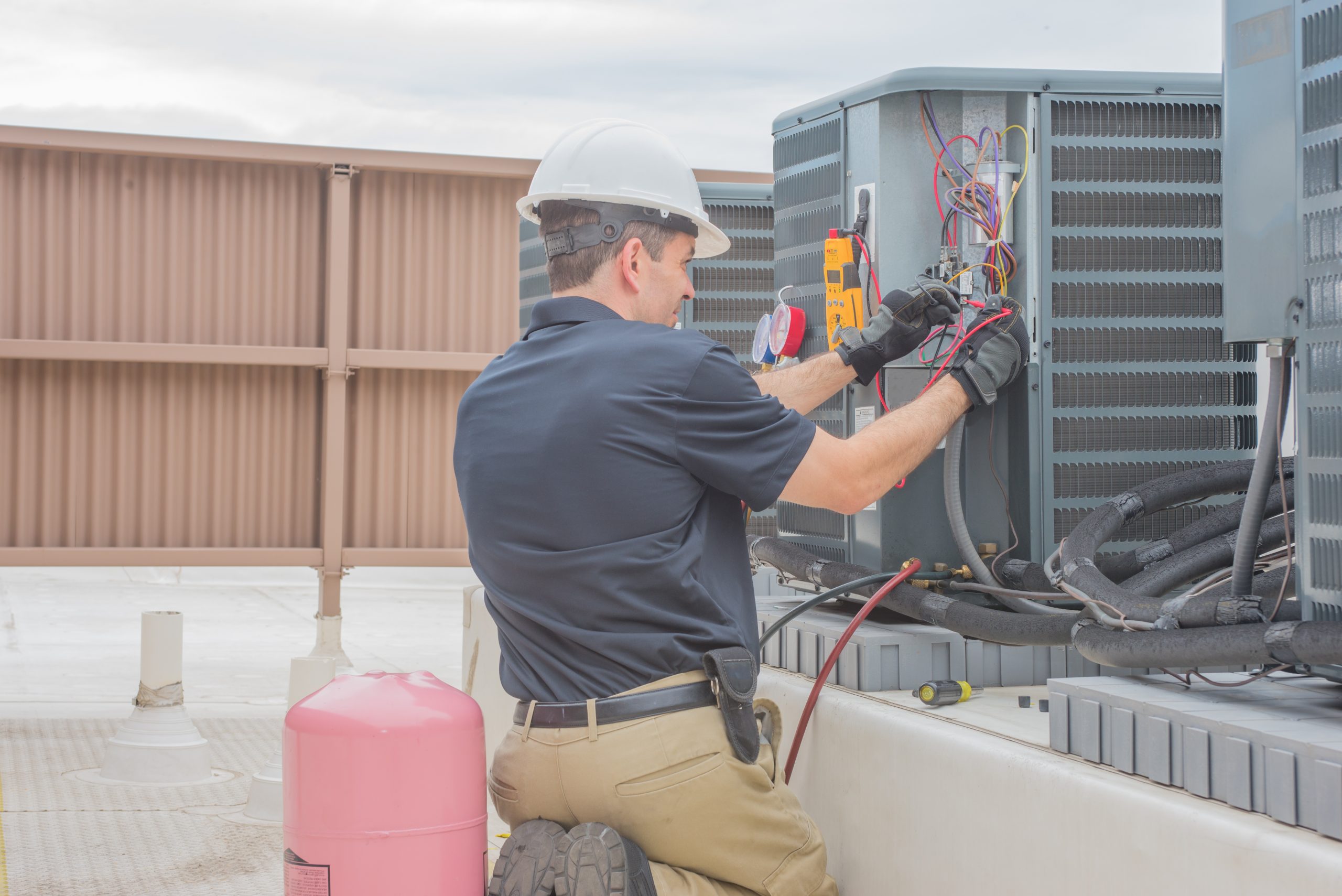 With this important role that an air conditioner plays in a household, it's just but fitting that you'd be able to identify any of the potential problems that may arise before they even come. There are telltale signs that homeowners of air conditioners should be wary about. That way, they can have their unit fixed by Air Makers before it worsens.
For your enlightenment, here are some of the signs that your air conditioner may need repair:
A good functioning air conditioner should not make any loud or hissing noises. When it starts to produce annoying hissing sounds, this would mean that there's an impending problem. You should get it checked right away, as this could mean a malfunction with the cooling fan or condenser. When not addressed right away, rather than simply replacing these parts, you may have to buy a new unit instead. This latter option would be too costly.
Another instance of these loud noises can happen when people don't set their air conditioners to a suitable limit. Because of the comfort it brings, the tendency is for people to leave their conditioners running all throughout the day. This makes noises from inside the condenser coil start to emerge. If you notice this happening, the chances are that the heating element or evaporator coil is leaking. These leaks could be caused by tiny cracks that have started to appear in the coils. In case you see small trails of water coming out from these cracks, it is best to get the part of the coil replaced as soon as possible.
Another common reason why this hissing sound comes out could be due to problems in the electrical circuit board. In most cases, these problems can be easily fixed by getting it serviced by a qualified technician.
It's Blowing Out Warm Air
As its name implies, the air conditioner is supposed to condition the air around the room through the cold air that it blows. When your air conditioner starts to blow out warm air, then this also means that there's a problem.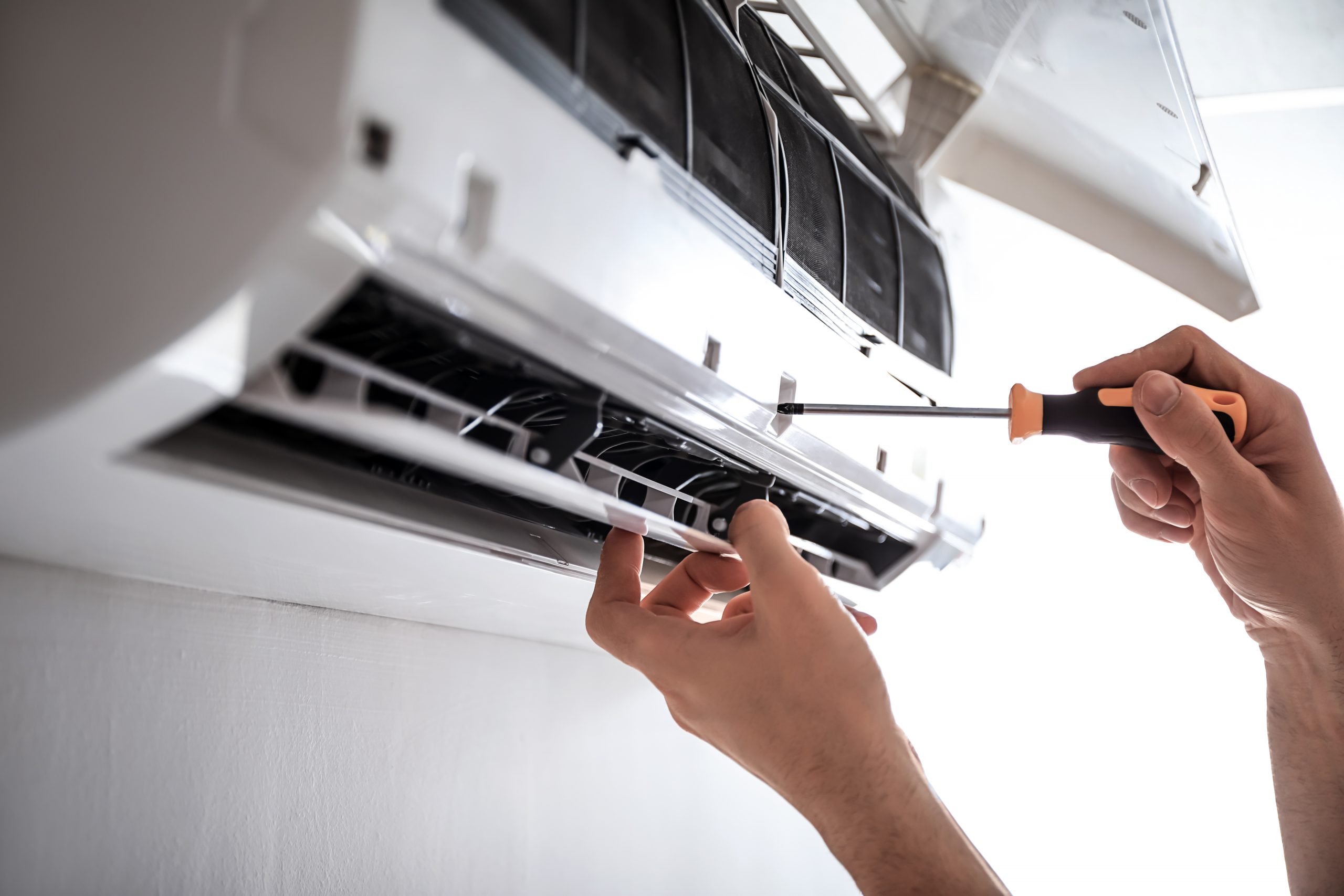 When this happens, you can start by checking the thermostat first. Set your unit to cooling mode at a temperature lower than your room's current one. If it's still giving off warm air, then this could mean a problem with the compressor or restricted airflow.
It Creates Moisture Near The Unit
When you start to notice leakage or moisture building up around your unit, then that's another sign that your air conditioning system has a problem.
The good news, however, is that this isn't indicative of a major issue. But you'll still need to have this problem addressed pretty quickly, as it can lead to the growth of molds when left to prosper. This moisture building up is often caused by either of the following:
There's something blocking the draining tube that brings the condensation away from the air conditioning unit;
There's a refrigerant leak.
It Gives Off Insufficient Airflow
Insufficient airflow means that the air given off by your unit is not spread efficiently in the entire room. You can clearly tell this apart when there are some areas that are obviously colder than others.
In this instance, a blockage is preventing air from flowing through the ducts. When this occurs, you can blame a clogged air filter or broken motor.
Apart from checking and fixing your unit, a good repairman will also recommend you to invest in an energy-recovery ventilator. This can give your air conditioner a good boost in its performance. This recovery ventilator exchanges stale air with fresh air every time that it runs. Moreover, it can help to create the proper airflow levels and cooling power in the weaker areas of your home.
It Releases Unusual Smell
Your air conditioner should never smell like mold, mildew, or anything unusual and disgusting. Unfortunately, when your air conditioner releases this kind of pungent smell, you know that you have a problem.
In most instances, this strange smell means that there's burning that could be starting in the wire insulation. When musty smells happen, this means there's a mold build-up. In this latter instance, you're putting your family's health at risk.
Conclusion
A good and well-functioning air conditioning unit should be able to give you the best possible quality service all the time. This means making your room cold, with the least noise, and no other issues that cause discomfort. If you notice any apparent difference with how your air conditioner is now performing, then that's a good sign for you to call for a repair. When you do, be sure to trust the experts. A good repairman or service shop will cost you more than buying a new unit because of a botched job, so choose your battles well.