So here is the time to remodel your house the way you have always dreamed of or simply flip that house that has been in the market for months.
But let me tell you that your OMG I am so excited moment will be gone as soon as you realize choosing a floor is very daunting. Except for the fact it shouldn't. But the truth is that we get overwhelmed by the choices.
Because we couldn't make up our mind and obviously we don't certainly know what will look the best, stay in style and will be able to hold up to the use and abuse of your entire household.
But let me tell you that because you are here reading this, therefore it is going to be a lot easier then you think. We are here to help you find the 5 Recent trends in the flooring industry in 2020. These designs are the latest and greatest flooring trends.
To be very honest, all these designs are selective ones and picked up after thorough research, They will go with all types of houses. Also, they are the latest designs thus they are not going to be out of trends. So just get these amazing flooring designs and you are done for decades.
Now, it is time for us to move further and get to know about the 5 Recent trends in the flooring industry in 2020.
5 Recent trends in the flooring industry in 2020
There are a lot of flooring trends going on this year. But to be on the best, here are the 5 hottest flooring ideas then here they are.
Wood Look Flooring
Well, the wood look flooring isn't a new idea of 2020. But let me tell you that the wood-look flooring in the laminates, vinyl, and ceramic tile has been the hot trend for years. Least did you know, but it was the #1 flooring trends for 2 years straight in a row.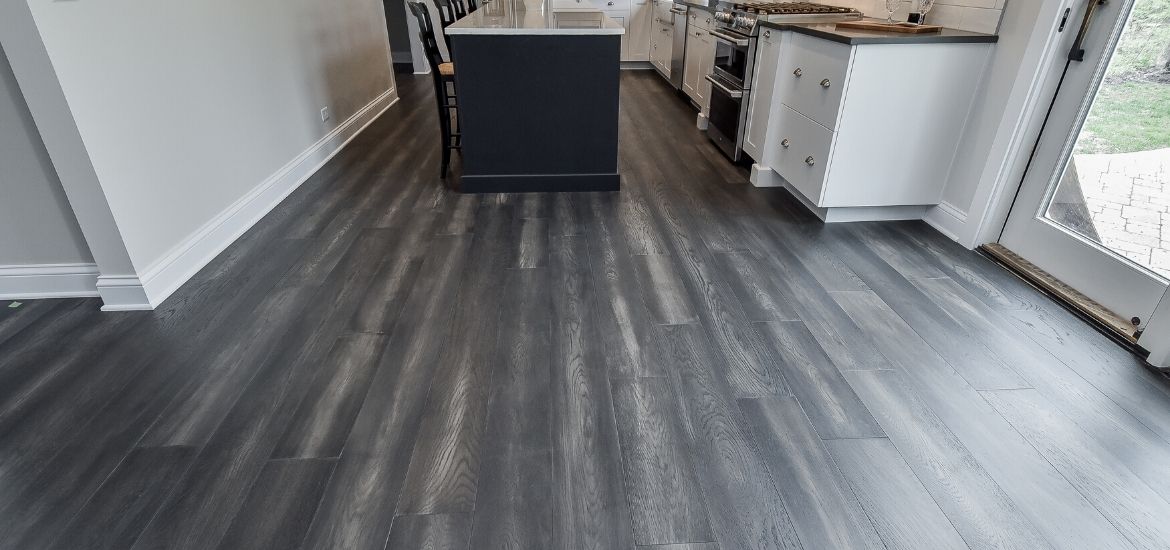 And let me tell you that it has no intention of going out of trends not now, and not for at least another decade. So, if you are looking for the most amazing as well as an evergreen flooring design,
then we guess you got your answer right away.
Waterproof Flooring
For years, tiles were considered to be the only waterproof flooring option. But hey, it's 2020, now you have several options available like the waterproof vinyl, laminates, and even the carpets. These new designs are quite amazing and let me tell you, folks, these are the hottest trends of these days.
No wonder, these new features are like a dream come true for the busy homeowners, families as well as pet owners.
Environmentally Responsible Flooring
Beyond the looks, now the house owners also want to know where their floorings are coming from. Because these days, as you all can see everyone is concerned about the environment. Thus flooring design coming from using natural, renewable, recyclable, and homegrown material is the new trend.
Blonde Flooring
Don't worry if you are a lover of Grey. Because Grey is still big! Blonde is just also a new trend. And it is making quite a huge trend. Just try to imagine, light, airy, blonde flooring looks well with nearly every kind of decor. Well, it sounds foolish, but the blonde flooring instantly makes your room look quite bigger.
You can also get the best flooring advices from Living Space Doors to fit the colour and make your house look beautiful as ever
Texture Flooring
Texture flooring comes with a wide range of variety to choose from. Thus it certainly happens to have the design you have always dreamed of for your perfect flooring. It looks attractive and it happens to be an evergreen flooring trend.
Conclusion
So, these are the 5 Recent trends in the flooring industry in 2020. We all know that you are not going to change the flooring every year. Therefore, choosing the one which you won't regret after a few years is the best.
After all, it is a very serious decision and you must not take it in a hurry. Take your time, think about what you really want. We are quite sure that you will make a perfect choice. And by the way, congratulations on your new house or for the renovation of an old one.