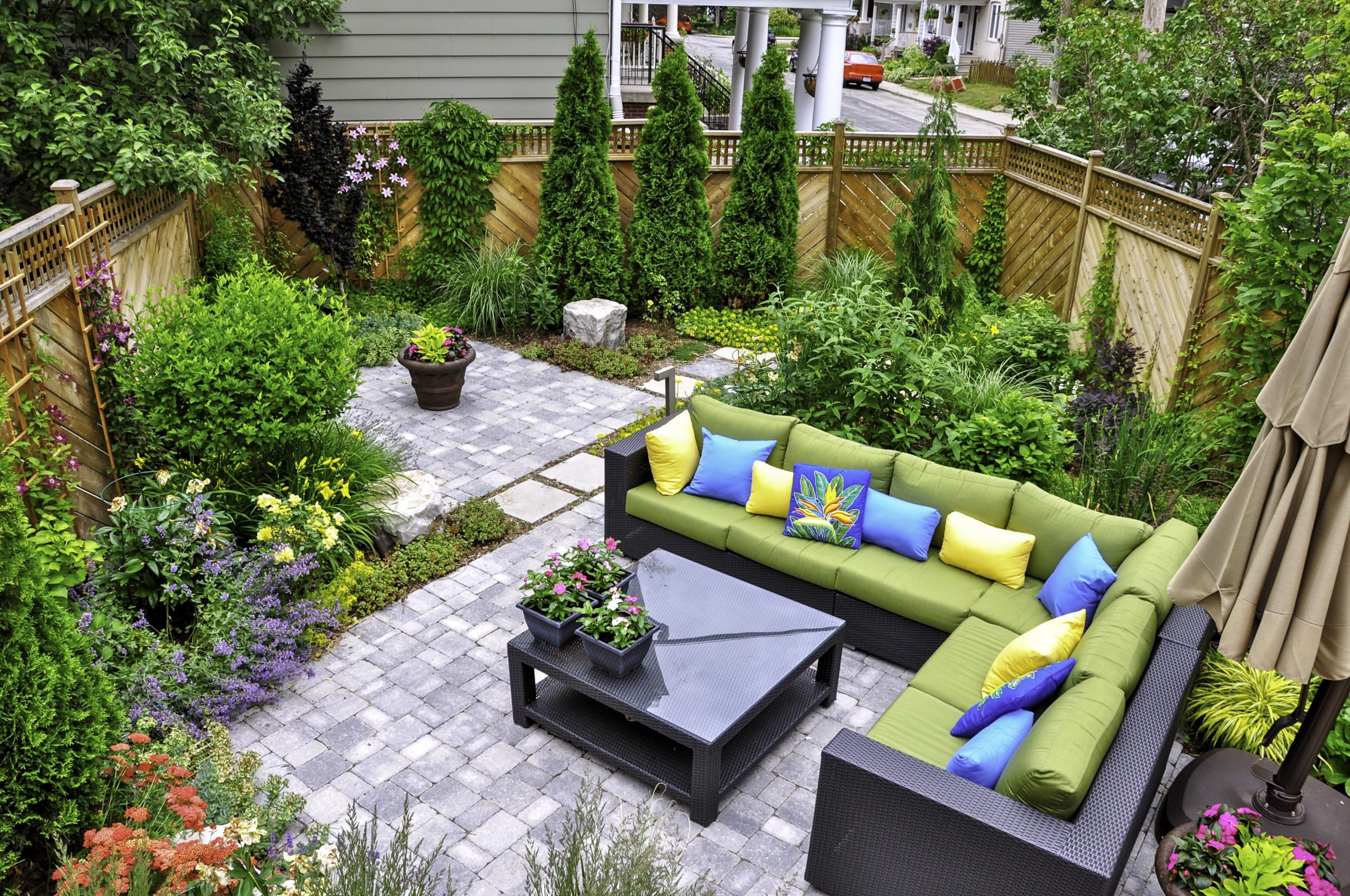 Landscapes enhance the beauty of a property. Whether it's a residential neighborhood or a business complex, landscapes have always been the focal point. Proper landscape design has been more critical in recent years. It's about much more than beautifying the yard. It's about creating a space for leisure, entertainment, and conservation, with little human activity.
With the latest technology, it's possible to create anything from subtle garden elements to elaborate hardscape outdoor living areas. The professional landscape design software is simple to use. It comes with an almost infinite number of material and furnishing combinations.
Here are some valuable and practical tips on how you can convert a yard to a more professional-quality landscape design:
1. Choose Different Flower Types
Consider a range of flower types for aesthetic appeal and texture. Planting a diversity of flower shapes also contributes to the garden's resilience, as well as supports a diverse range of pollinators. The most delicate flower garden designs include flowering plants, long-lived perennials, annuals that bloom for a short period, seasonal bulbs, decorative grass, and vines.
Annuals may appear beautiful in your gardens, but they need more water to maintain than perennials. You can also choose perennials that complement your preferences and landscape design, or consider including some tall grass in your gardens. They require little water and have an attractive aesthetic impact. If feasible, plant perennials in the autumn when temperatures are lower and there's often more rainfall.
However, before you begin designing your flower garden, do some research on the kinds of plants that'll thrive in your area, the colors and textures they provide, and any particular care they may need.
2. Consider Important Variables In Landscaping
To create a beautiful garden, you'll need time, work, money, and care. Once you have a well-thought-out strategy for your garden, you'll have less to think about. Begin by sketching out your yard's current trees, bushes, slopes, patios, and other features. Your garden design will be more detailed if you map your landscape design.
While making your landscaping decisions, think about variables like sunlight, shade, wind, drainage, availability of water, foot traffic patterns, and how they all interact. Locate places with direct sunlight and those with moderate shade. Indicate wind-sheltered areas and areas with the best soil. Additionally, take notice of the routes that individuals use to go from point A to point B. These may be actual brick or stone pathways, or just the routes that are often traveled.
3. Design A Themed Landscape
When people try to imitate natural landscapes, their styles are referred to as landscape styles. A theme will help organize the design of the garden. For example, a garden is constructed to attract one kind of animal, such as birds or butterflies, or has been built with edible plants and herbs. The garden has just one or a limited number of distinct design elements.
The English country garden is a reflection of the finest of English countryside. The continuous mists nourish the landscape, and, thus, interweave nature with culture. A Japanese zen garden is a brilliant tribute to the Japanese countryside since it evokes the beauty of the natural landscape. An overall natural appearance seen in one location is termed 'exotic' in another because of the different surroundings and flora.
4. Determine The Garden Scale And Shape
When comparing plants with beds, keep in mind the size of both the plants and of the bed. Giant plants in a bit of a container look comical and disproportional. However, if a well-chosen and well-placed collection of larger plants is used, it may add vibrancy to a bed. The small-leaved, tiny-flowered perennials may blend into a massive bed full of flowers. It's also possible to integrate diversified planting by using them.
In terms of shape, straight lines provide a more formal appearance. For example, you may have seen formal gardens where each garden bed was arranged in various geometric shapes, triangles, or squares. For the most part, semicircular gardens may seem very formal and symmetrical, making the impression of formality even more pronounced.
You can also go for a more casual and informal appearance. Instead, use soft curves to form an outline. Looking closely at the terrain and mapping out the terrain's contours will make the area seem more realistic.
Garden hoses, or amounts of limestone, may be used to draw new planting bed outlines. When there are no hills to define the space, you may easily draw a curved perimeter around your new island bed on level grass. Use a crescent- or kidney-shaped bed if you're reluctant to dig up an uneven, amoeba-shaped hole in your grass.
5. Incorporate Captivating Hardscape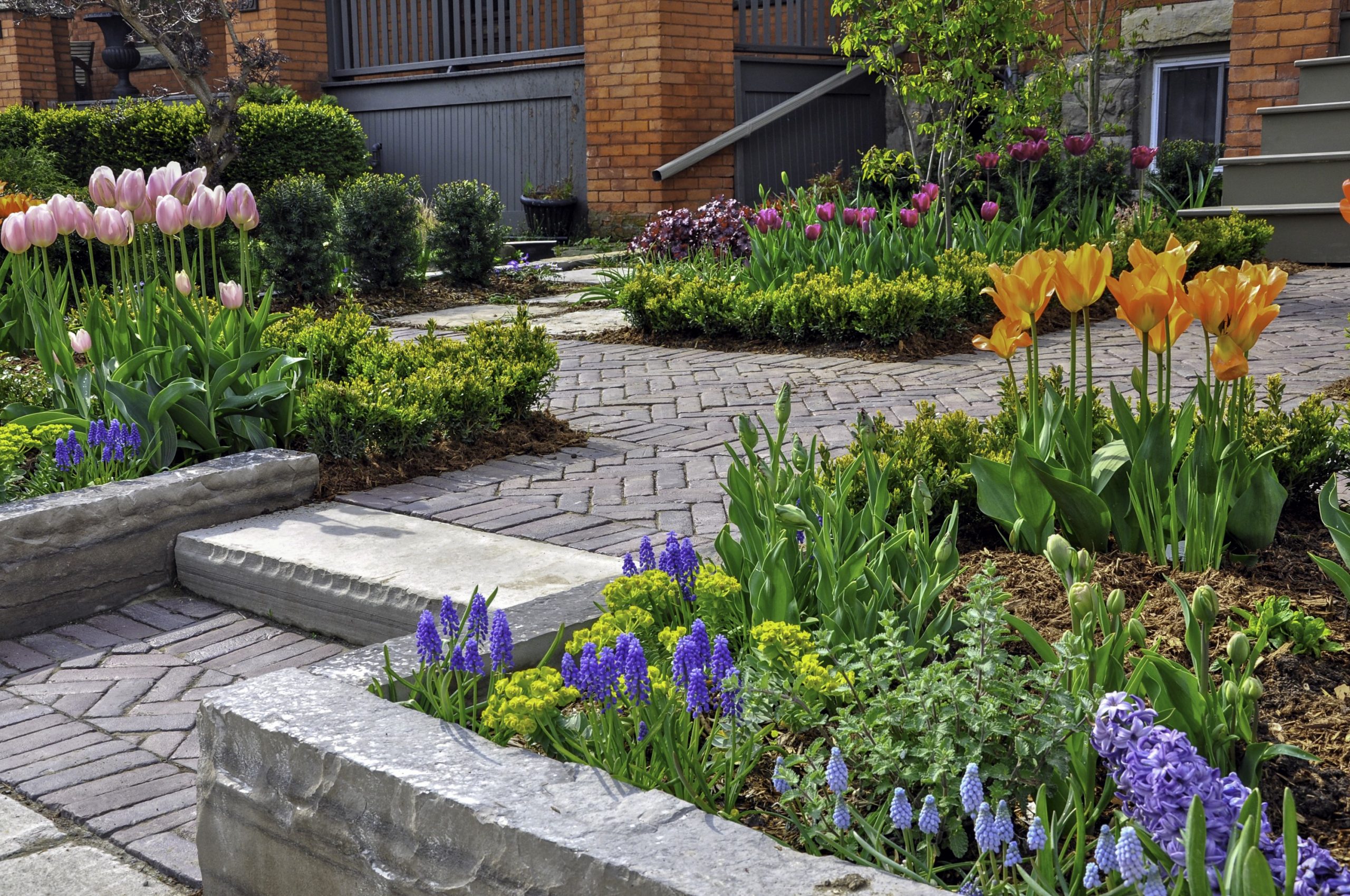 A variation between 'soft' and 'hard' elements is essential in contemporary landscaping since it allows for balance in design. Hardscaping deals with the landscaping materials, such as wood, stone, metal, and concrete that aren't alive. Hardscape elements complement softscaping, which includes natural-looking trees, bushes, and flowers. To get the ideal balance, be sure to have enough of the hardscape.
It's possible to build patios or decks that are connected to a home or are free-standing. A vista is frequently the inspiration for the design of a deck. Patios or decks provide additional outside living areas, and, therefore, boost house value. A tall deck lets you have a patio, a hot tub, or a play area for kids below to get the most use out of your yard.
Also, fire pits or fireplaces that provide both purpose and aesthetics are an excellent way to utilize hardscape in the backyard. An oasis of relaxation, a cozy retreat, or a family-friendly hangout is what you should build.
In addition, a water feature may provide an immediate sense of tranquility. The scenic qualities of ponds, lakes, fountains, water barriers, and waterfalls may all add to the visual appeal.
Lastly, if you're searching for some shade and want to encourage the development of vines, pergolas and arbors are an excellent option to add hardscape to your backyard design.
Conclusion
Your property is a blank canvas onto which you may paint your ideal landscape. The critical goal is to get out there and beautify your surroundings, regardless of whether you want to utilize these practical landscaping ideas or use them to ignite your creativity. Something is soothing and revitalizing about natural beauty, like sunlight, green grass, beautiful flowers, and pleasant site of your professional-quality landscape design.