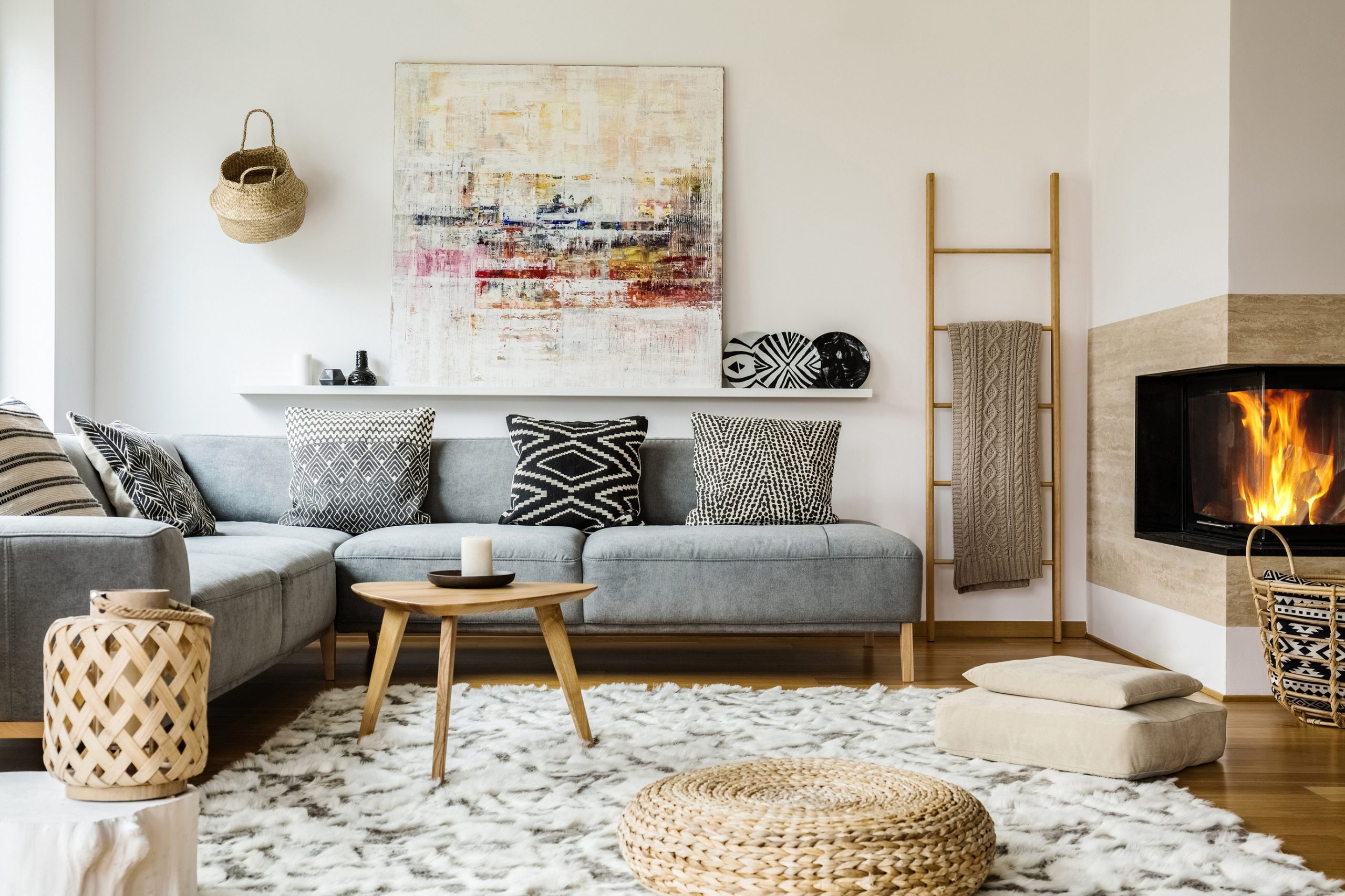 Apart from your kitchen, your living area is where you and your family would spend the bulk of your time. It's where you gather around to enjoy each other's company, relax after a long day at work, watch films, and do leisurely activities together.
It can also be a place where you welcome guests over to have conversations and relish in a few cocktails. Similar to how its name suggests, the living room is, arguably, one of the most important areas in a home.
Living Room Decoration 101
Embellishing your living area should be done strategically to cater to your family's requirements, while allowing your guests to enjoy its comforts. It needs to be one of the most versatile corners in your space as it can take on a couple of roles.
Balancing between aesthetics and practicality in interior design can be quite tricky. However, you actually don't need to stretch out from your budget to transform your living room. While the entire process might feel daunting, styling a space that'll appeal to you and your family is easier than you may think.
In desperate need to refresh your living area? Below are easy decorating tips and ideas to brighten up your living space.
1. Pile On Pillows
You actually don't need to do anything drastic to design your space. At times, you only need to change your pillow fabrics, gather throw pillows, decorate with bean bags, and throw a thin blanket to gradually spruce up your living space.
Pillows almost always make any living room more inviting and homier. These make you want to cozy up and switch on the TV to watch your favorite film. If you have certain health concerns, make sure to choose pillows that are made to support you or address your needs.
Changing up your pillow's colors is an easy, affordable, and effective way to add pops of colors to muted spaces. Introducing bursts of colors also helps balance off the entire look. You can also freely go for different prints for an eccentric, mismatched arrangement.
Alternatively, if you opt for a monochromatic living area, choose different tones of the same color to supplement variety and visual depth to your sofas and couches.
2. Display Your Collectibles
A simple living room design can be elevated by showcasing a few unexpected yet inexpensive elements.
Any art form or piece almost always helps breathe life into any living space. It can also add visual interest and character to any sleek and unoccupied corner. While you might think that purchasing prints and paintings can be quite costly, you don't need to splurge on them to create a striking exhibit.
If you're over gallery walls, you can gather your kid's art pieces and put them on a nice, wooden frame. You may also gather your collectibles, including antique plates, favorite miniatures, vintage prints, unique posters, baskets, and the like. They're also easily replaceable and can be rotated in other parts of the house, especially if you tend to revamp your space occasionally. Likewise, blending old and new items can make your home more timeless.
Start to mount, place them in empty shelves, and arrange them in a way that adds intrigue to your space. If you got a unique piece in your collection, make sure to display it away from other similar items to allow it to shine on its own.
On the other hand, if you have a motif for your living room, take inspiration from it and curate a display that suits your preferences. Consider this as your unique take on gallery walls. As you host the perfect house party, these accents are an easy way for guests to have a glimpse of your style preferences.
3. Mount A Mirror
Mirrors serve several functions. Aside from the fact that they can help you check whether or not you look great with your outfit, these home items can add drama to any room. This is especially true if they're propped in attractive frames. You can even add lights behind a mirror if you want to turn it into a statement piece. Luckily for you, today, you can choose among bold and ornate frames that can add visual impact to your living area.
As a mirror reflects light, it brightens up corners and opens up the space of your living room. When it's angled against a wall, it diverts the mind into thinking that the ceiling line is higher, offering an illusion of a big space.
Hence, make sure to hang your mirrors near windows to reflect natural light. You may also put them in a way that bounces back artificial light. Also, refrain from placing them where they can show less desirable items, or, else, they'll only highlight clutter in your space.
4. Designate A Focal Point
The purpose of a focal point is to draw attention and create order within your interior design. This center of interest can be an artwork, your mirror, or simply your bold couch. This piece of furniture or decorative item can help pull everything together, creating a well-integrated living area.
Make sure to set your focal piece in a less crammed area to turn it into an organic attention-grabber. Nonetheless, if you have the budget, you can install lights around your centerpiece to highlight its aesthetic features.
5. Grow Indoor Plants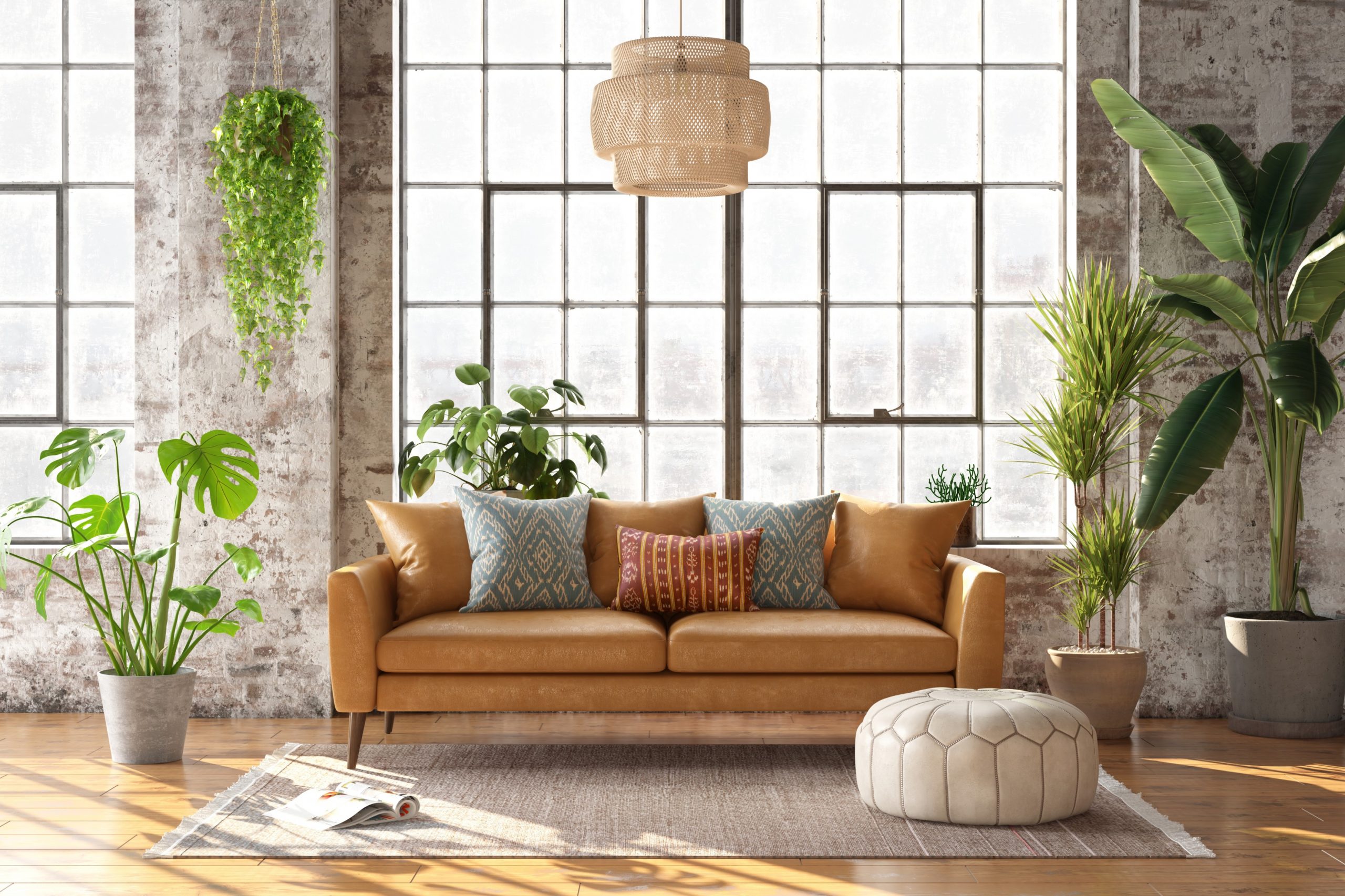 Another inexpensive and easy way to embellish your living space is to own and grow indoor plants. These always add a refreshing touch and perfect finish to any room. Homeowners who live in small-sized spaces can also benefit from the innate aesthetic element found in plants. You may no longer need a lot of décor pieces when you have greeneries around.
For newbies, you can choose from a list of low-maintenance plants and greeneries. Snake plants and succulents require less water to survive, and can withstand harsh environments. These are perfect plants for people who lead busy lives.
Apart from this, indoor plants offer an array of perks. Studies show that they can help purify air, improve your mood, and provide comfort. All these can surely help you relax and unwind after a long, exhausting day.
Final Thoughts
With a few hacks and a sprinkle of your creativity, you can turn any dull living room into an inviting, pleasing space. By following the doable suggestions above, you can have an idea on how to design your space and arrange your decorative accents in a way that matches the rest of your interiors.