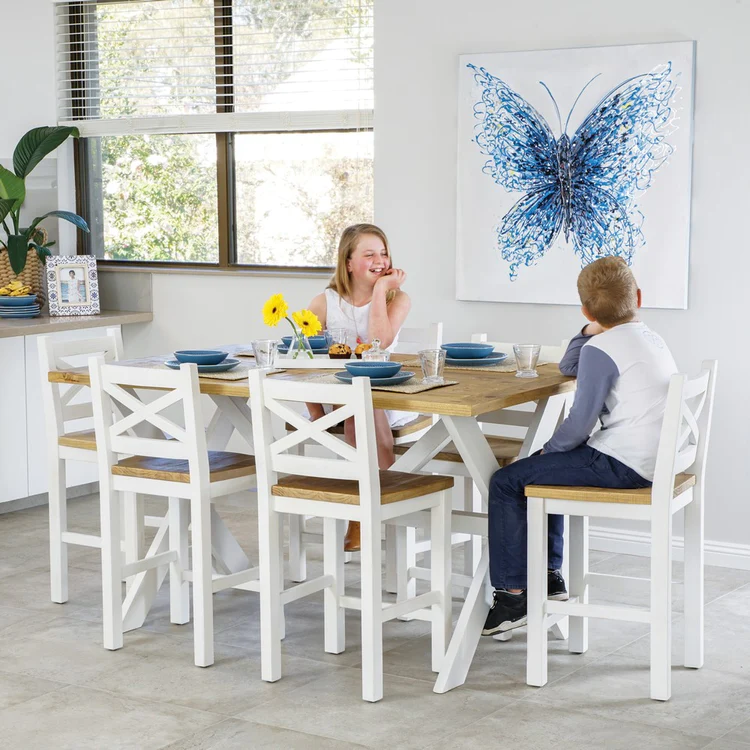 There is no consensus about which part of the home is the best, but the dining room gets most of the action in most homes. The dining table is the centrepiece of that room, providing a place to eat and celebrate special occasions. It's one part of your dining room your guests will notice even without them trying to. This means your well-designed dining room isn't complete without a quality table to match. If you're looking to impress guests, here are five dining table styles that are still in vogue you should consider.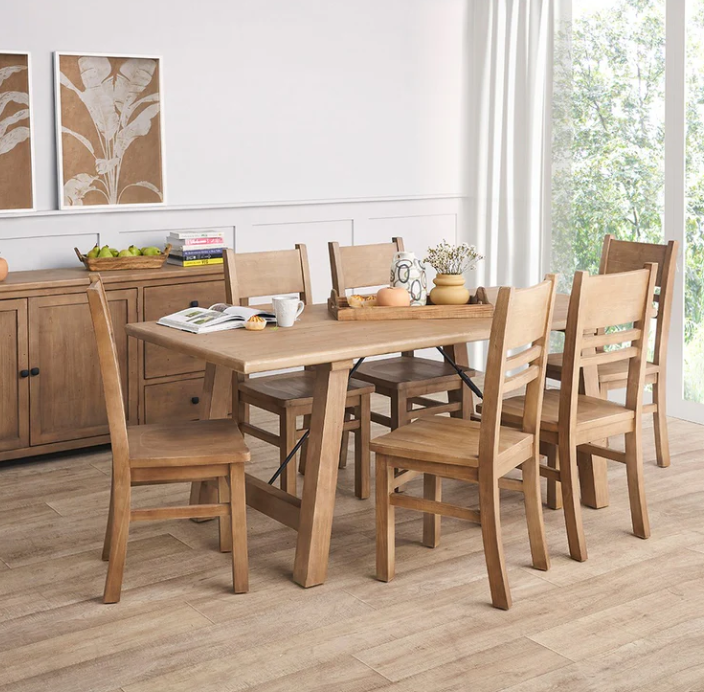 Image Via: 1825 Interiors
Mid-century
As the name implies, the mid-century modern dining table was in vogue in the 1950s and 60s. It was aesthetically impressive, with natural tones and hues that add an instant warm ambience to any room. The mid-century table is still as impressive today as it was in the last century. This table's clean lines and minimalist style make it even more appealing for modern designs where simplicity is the hallmark. The light design of this table also means you can easily pair it with a grand decorative piece like a large artwork or chandelier for balance.
Traditional
The traditional dining table is as simple as it gets. It's what you picture when you think of a conventional dining table – a sturdy wooden table with carved legs and a dark finish. Believe it or not, this table style is just as impressive today as any over-the-top table you can imagine, adding a high-quality, timeless elegance to your dining space. Everyone is comfortable with a traditional table, so your guests won't feel awkward or out of place, regardless of their tastes and preferences. And if you want to break the mould, you can combine the traditional table with mismatched quirky chairs.
Scandinavian
If sleek and minimalist is your style, you can't do any better than Scandinavian dining tables. This type of table has long tapered legs, and the table top has a slim profile that doesn't overwhelm your space in any way. Scandinavian tables come in a wide variety of shapes and designs. It can be rectangular, oval, or round, depending on your preferences. Many modern manufacturers use organic materials for Scandinavian dining tables to keep them as close to natural as they can manage.
Industrial dining tables
Want to make a bold statement with your dining table? An industrial table is an ideal choice to consider. It's made of durable wood or metal materials and looks more like a workbench than anything else. But this table's raw, unfinished finish gives it a rustic, worn-in look that adds some visual interest to your space. It can be unexpected in a residential space, but it's the type of daring design that's sure to get your guest talking. Industrial-style tables are also quite durable and will continue to look better with age.
Pedestal Dining Table
The pedestal table is named after the pedestal-shaped base, which gives it a neat, symmetrical appearance. The top is typically round or oval-shaped, which provides plenty of space for guests at your table. For a bigger table, you can also go for a double pedestal table with two bases supporting a bigger tabletop. With no legs and a solid table, your pedestal table is always sturdy and stable.