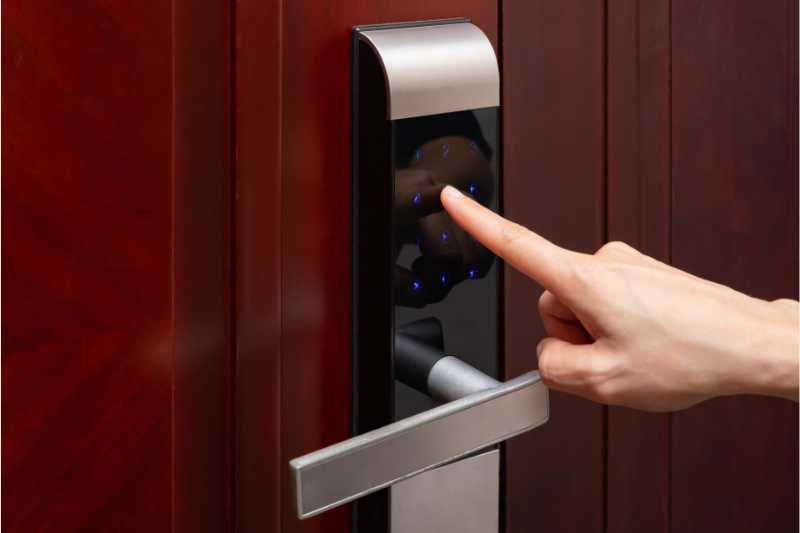 The technology of using pin-coded door locks revolutionizes home security and becomes a truly transformative factor. Such new systems do not only reshape home safety but also offer an all-encompassing solution integrating security and ease of use.
Enhanced Convenience and Accessibility:
These doors come in handy as they have convenient access with pin code door locks. With such locks, you don't have to use physical keys but rather your own pin code, which you will be entering every time you want to get in. It means bye-bye to losing or forgetting your keys. All you have to do is press a few buttons with your pin code to gain entry.
Improved Security Measures:
Pin-code door locks provide added security and easy access at the same time. This is a personalized security code that only those who have been authorized have. This is very different from normal locks, which can face loss of keys or even copying.
Versatile Access Control:
The versatility of pin-code door locks in access controls Homeowners are also able to generate unique codes for different people and assign varied permission levels. This helps in shared places or when a person is renting properties to make sure every occupant and authorized person has a unique code for that entry.
Easy Installation and Integration:
Installing pin-coded door locks is quite easy. Such locks are very easy to install without the use of intensive wiring or a complicated setup. They easily blend in with standard door structures, thus making them a convenient and efficient security option.
Customizable entry codes:
Pin-code door locks can be changed easily and hence offer a unique advantage. Unlike other codes, homeowners can readily modify the codes as required, giving flexibility and adaptability. More relevantly, this feature would be useful in circumstances such as rental apartments or offices that are shared.
Time-Stamped Access Records:
The majority of pin-code door locks can record time-stamped access histories as well. This aspect records whenever the door is opened, giving the home owner vital moments of entry and exit. For instance, it may be used for surveillance purposes or just to keep track of people coming and going on and off the property.
Battery-Powered Efficiency:
Most pin-code door locks run on batteries and thus can work even in a black-out situation. A battery-driven system provides constant access and, in the event of unanticipated instances, assures uninterrupted peace of mind.
Cost-Effective Security Solution:
As much as pin-code door locks are technologically advanced, they prove to be cheap. The solution is strong in terms of security and does not require expensive infrastructure transformation or complex setup. Homeowners looking for a good door security system that they can afford need to consider these doors.
Finally, keyless entry with pin-code door locks is more than just convenience. With their combination of ease, personalized entry, improved safety, and affordability, these are a great option for today's owners who wish to upgrade their front door security. These state-of-the-art door locks seamlessly combine technology with convenience, making them dependable and easy-to-use solutions for protecting houses and properties.